Emerging Market Entrepreneurs and Silicon Valley: making the mobile connection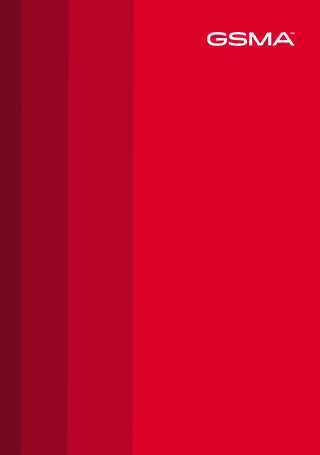 These are promising times for entrepreneurs in emerging markets. As our tracker demonstrates, launching new mobile products and services has never been faster or cheaper, and the pool of digitally savvy, connected consumers grows daily. Mobile device penetration in emerging markets continues to rise, thanks to falling handset prices and the increased utility of mobile platforms. Application development is expanding and accelerating. From Dhaka to Dakar, coders with a fast Internet connection and good ideas are responding to market pain points and driving innovation with new mobile apps. Many of these entrepreneurs are as ambitious as Silicon Valley's early pioneers. They want to disrupt markets and change existing systems.
However, while launching a new mobile product or service is easier than ever, scaling one is not. Initiatives that help mobile entrepreneurs in emerging markets have enjoyed a few early successes. Mobile start-ups are finding a foothold in local markets, the entrepreneurial ecosystem is growing, and emerging-market talent is carving a place in the digital economy. However, the limited number of scaled success stories is a sign that critical challenges remain. Many emerging-market entrepreneurs lack experience in effective marketing, optimising service architecture for scale, or capturing and analysing user data to steer growth and development.
Recognising these needs, many have wondered if Silicon Valley, with abundant capital and a track record of disruptive innovation, is poised to help mobile startups scale in emerging markets. Companies in the Valley are now looking toward the widespread adoption of mobile in emerging markets and planning their growth strategy around these future users.
To continue its historic influence in global technology markets, Silicon Valley must engage with the entrepreneurs who are building products and services for the next billion consumers, wielding a large portion of the estimated six billion smartphone connections that will be in use by 2020, nearly 80% of which will be in emerging markets.
While Silicon Valley resources have traditionally gone to developed-world ventures, they can be strategically applied to help entrepreneurs in emerging markets. Silicon Valley-based accelerators can serve as an effective bridge to the business and technical skills, resources, and networks that many emerging-market entrepreneurs lack.
In this report, we present recommended actions and potential benefits for stakeholders who can accelerate the scaling of mobile-enabled products and services in emerging markets.
Download as PDF
Download Executive Summary & Recommendations
This document was originally produced as part of the former Mobile for Development Impact programme.