Exploring opportunities for climate services in Papua New Guinea with Digicel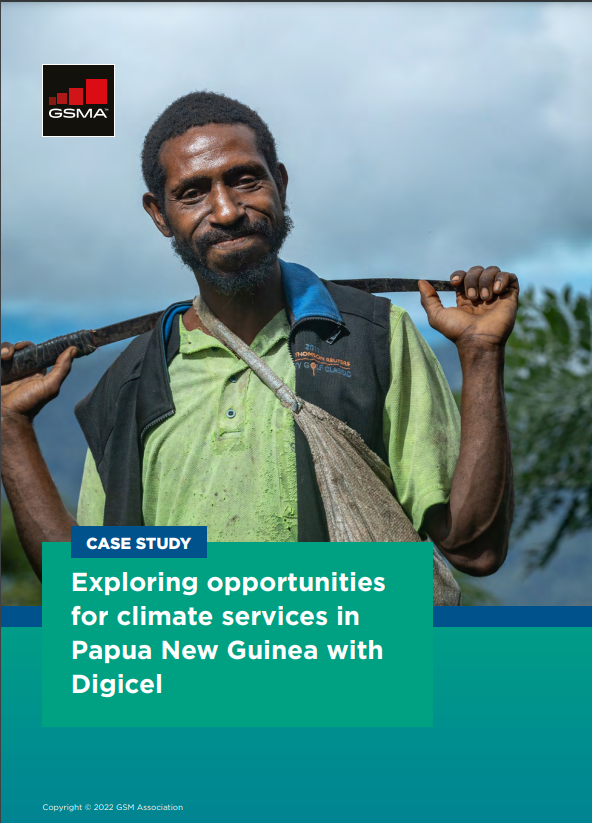 Agriculture is a source of livelihood for more than 85 per cent of the population in Papua New Guinea (PNG), but this vital sector is vulnerable to the impacts of climate change. Accurate and timely information services, including weather observations, weather forecasts and climate predictions, will be crucial to anticipate and mitigate impacts on food security and support long-term adaptation to climate change.
Data from commercial microwave links (CML) provides a unique opportunity to use existing mobile network infrastructure to produce high resolution rainfall observations in near real-time. This report illustrates the operational aspects of implementing CML rainfall observation services, based on a two-year collaboration between GSMA, Digicel PNG and Wageningen University and Research, funded by the Australian Department of Foreign Affairs and Trade (DFAT). The study also highlights the opportunities of CML-based rainfall observations to improve weather and climate services, with a focus on PNG.