Exploring women's use of mobile money in Ghana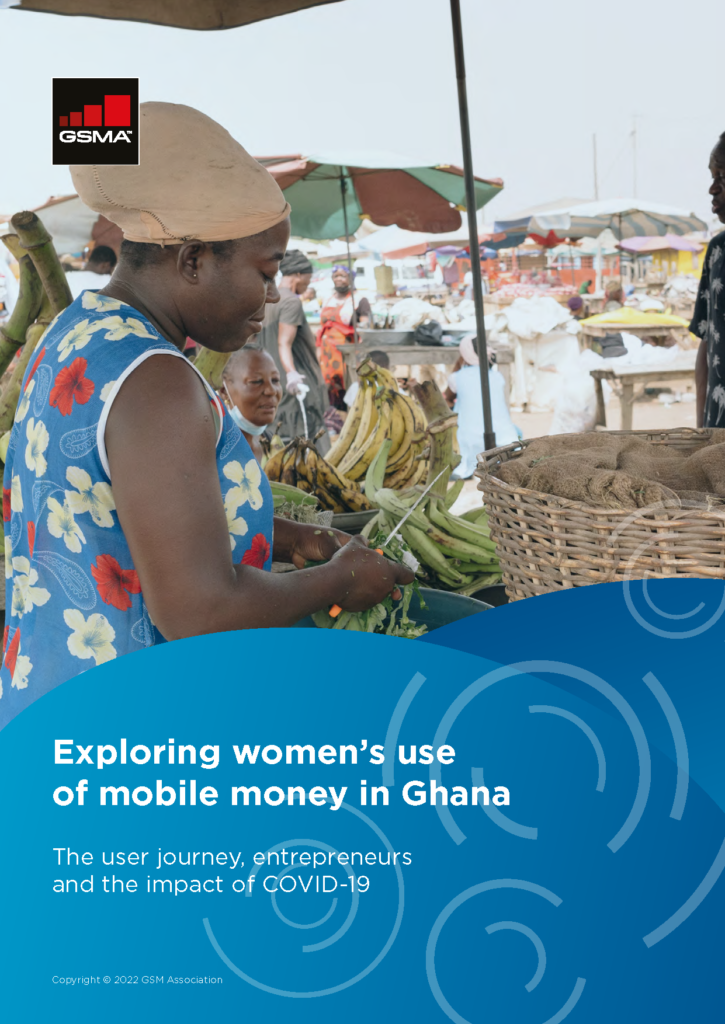 The user journey, entrepreneurs and the impact of COVID-19
In low- and middle-income countries (LMICs), where people are less likely to have formal bank accounts, mobile money is critical to facilitating widespread financial inclusion. While wider network coverage and mobile ownership is making mobile money more accessible and relevant in people's everyday lives, a persistent gender gap is leaving women behind. While some existing studies identify that women and women entrepreneurs in LMICs are adversely impacted by the Covid-19 pandemic, there is little research focused on women's and entrepreneur's use of mobile money and the pandemic's impact on this.
The GSMA Mobile Money team partnered with Basis to research the impact of the pandemic on mobile money usage for men and women and the barriers to greater usage, with a specific focus on women entrepreneurs. This report focuses on Ghana, one of the most mature mobile money markets in the world, using nationally representative quantitative data and supporting qualitative data. It maps the mobile money user journey and how this differs between men and women and those adopting mobile money before and during the pandemic, as well as exploring consumer and entrepreneur perceptions and needs, use cases and barriers.
Overall, the research finds that the mobile money gender gap in Ghana has nearly closed. Once a woman owns a mobile phone, she is just as likely as a man to be aware of and understand mobile money, and to become a regular user. However, among consumers and entrepreneurs, gender differences emerge along the user journey and in patterns of usage. These findings are important for stakeholders who are seeking to understand how mobile money can more positively impact women and entrepreneurs and how they can better design and tailor mobile money services for these segments.