Landscaping New Opportunities for Digital Agriculture in Papua New Guinea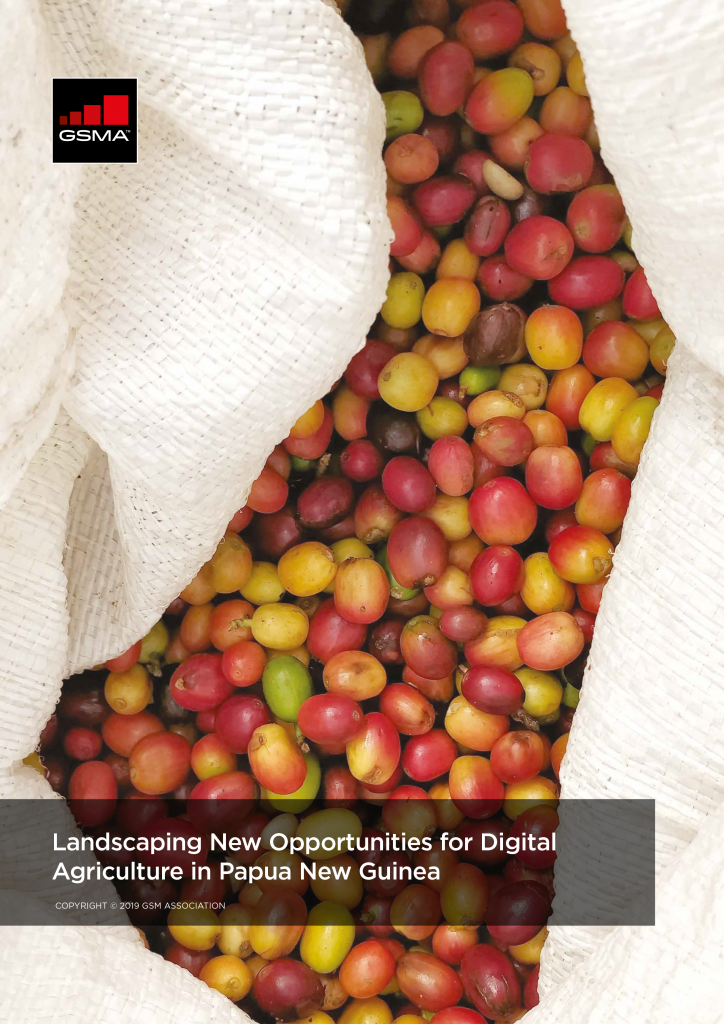 Agriculture is central to Papua New Guinean society, with 85 per cent of the population depending on it for their livelihoods. Despite positive developments driven by both government and the private sector, agribusinesses and farmers continue to confront a significant number of challenges that have an impact on agricultural production, business activities and farmer income.
Digital agriculture solutions (AgriTech) can help to address some of these challenges and deliver an array of benefits to supply and demand-side actors across a range of use cases. Most of the solutions implemented so far fall into one of the following two use cases: agricultural extension support and last-mile digitisation. Earlier this year, the GSMA met with farmers, agribusinesses and other sector stakeholders to understand their challenges and identify opportunities where digital technologies can play a role in transforming agriculture in Papua New Guinea.
This report outlines four main areas of opportunity that can drive future engagement:
1) Weather monitoring and forecasting tools;
2) Agricultural payment digitisation;
3) Digital enterprise solutions; and
4) Agricultural extension support through information dissemination and access to markets.