M4H Innovation Fund lessons and outcomes: Altech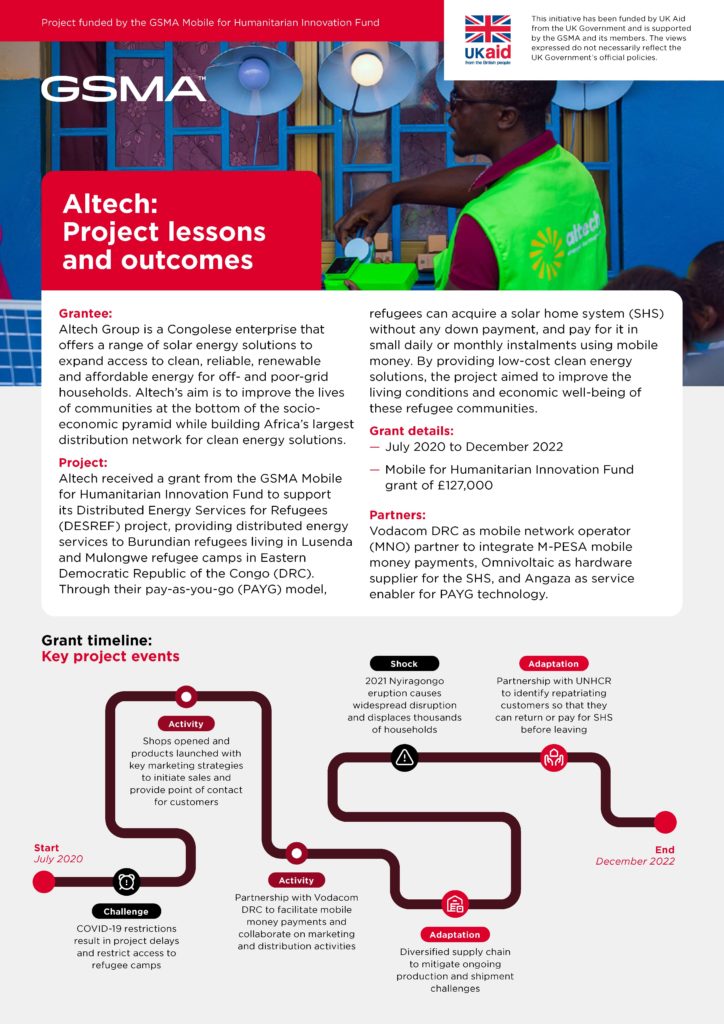 The GSMA Mobile for Humanitarian Innovation Fund aims to promote innovation in using mobile technology to address humanitarian challenges. The third round of the Fund focused on supporting projects, which provide solutions to challenges associated with forced displacement and complex humanitarian emergencies. It concentrated on collaborative partnerships, and solutions that demonstrate long-term sustainability and scalability beyond this grant.
This case study shares lessons and outcomes from our project with Altech, a Congolese enterprise that offers a range of solar energy solutions to expand access to clean, reliable, renewable and affordable energy for off- and poor-grid households. With their grant, Altech aimed to provide distributed energy services to Burundian refugees living in Lusenda and Mulongwe refugee camps in the Democratic Republic of Congo.