M4H Innovation Fund lessons and outcomes: Red Cross 121 Digital Cash Aid Platform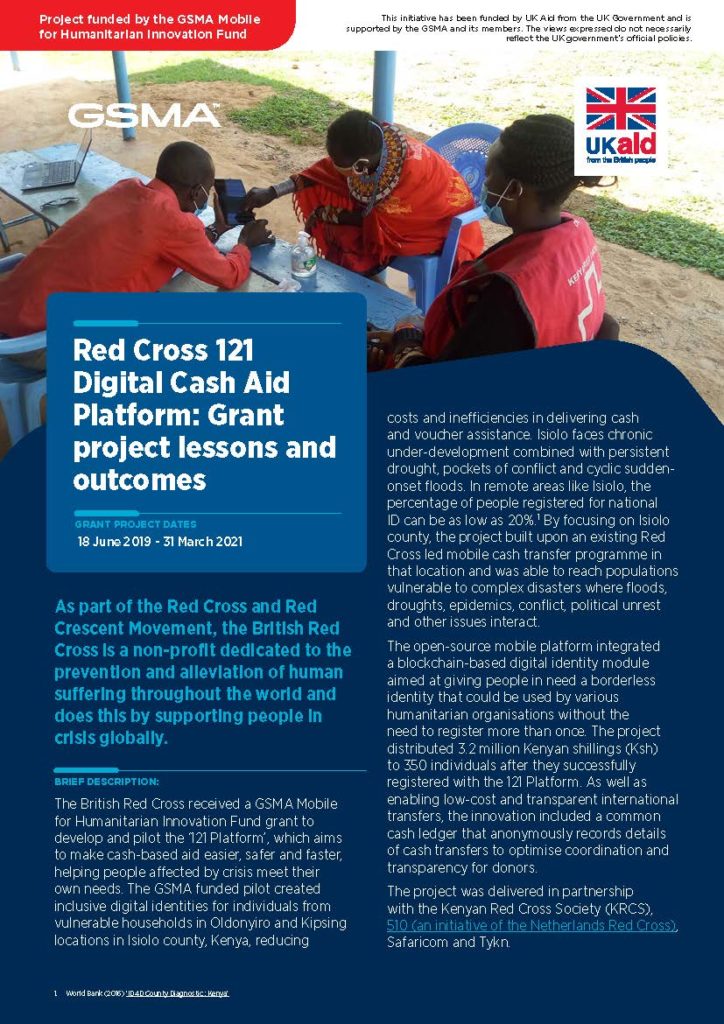 The GSMA Mobile for Humanitarian Innovation Fund aims to promote innovation in using mobile technology to address humanitarian challenges. The second round of the Fund focused on providing support to test new technical solutions; catalyse ideas to improve or transform institutional systems; and enable solutions to empower, assist or protect individuals and communities affected by complex emergencies and forced displacement.
The British Red Cross used their grant to develop and pilot the 121 Platform, which aims to make cash-based aid easier, safer and faster, helping people affected by crisis meet their own needs. The GSMA funded pilot created inclusive digital identities for individuals from vulnerable households in Isiolo county, Kenya, reducing costs and inefficiencies in delivery cash and voucher assistance.