M4H Innovation Fund lessons and outcomes: The Rumie Initiative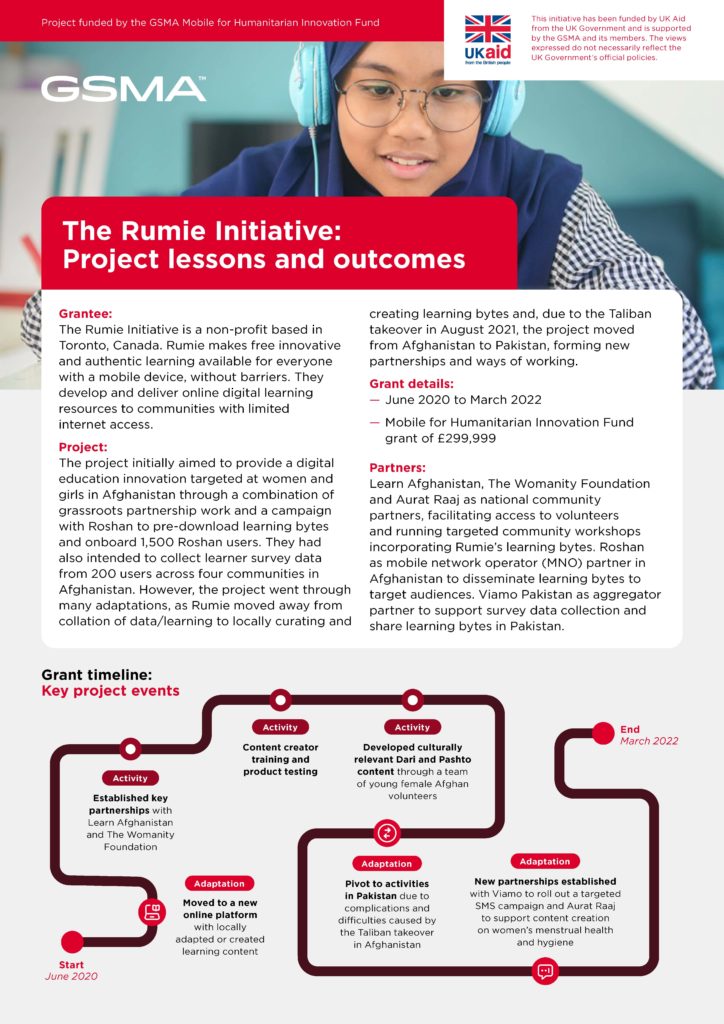 The GSMA Mobile for Humanitarian Innovation Fund aims to promote innovation in using mobile technology to address humanitarian challenges. The third round of the Fund focused on supporting projects, which provide solutions to challenges associated with forced displacement and complex humanitarian emergencies. It concentrated on collaborative partnerships, and solutions that demonstrate long-term sustainability and scalability beyond this grant.
This case study shares lessons and outcomes from our project with The Rumie Initiative, a non-profit organisation that makes free innovative and authentic learning available for everyone with a mobile device.
The project initially aimed to provide a digital education innovation targeted at women and girls in Afghanistan. However due to the Taliban takeover in August 2021, the project moved from Afghanistan to Pakistan, forming new partnerships and ways of working. Download this case study to learn more.