Mobile Internet Skills Training Toolkit: Banglalink pilot evaluation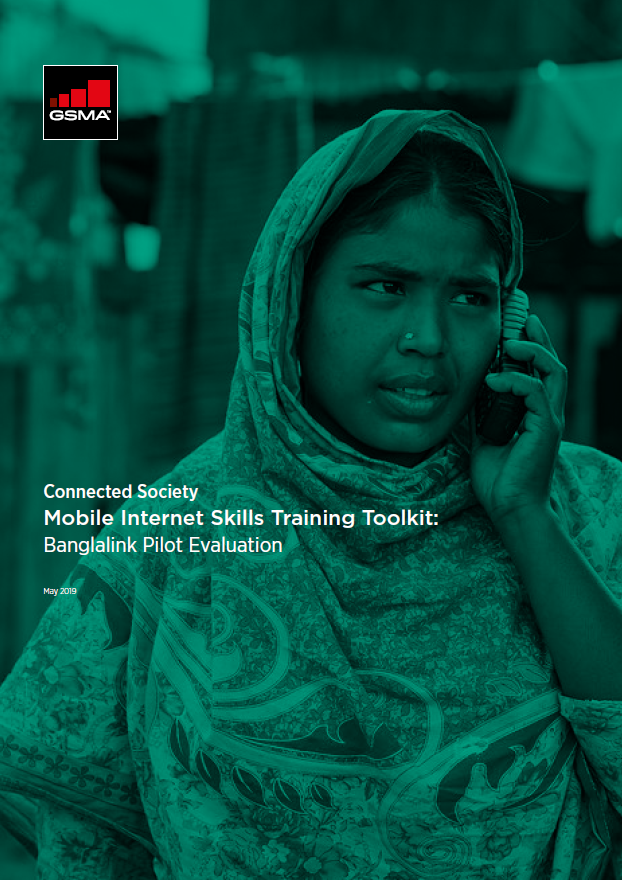 According to the GSMA Mobile Connectivity Index, 87 per cent of the population in Bangladesh has a mobile device and 93 per cent live within 3G mobile internet coverage. However, only 25 per cent of the population use mobile internet. The main barriers to mobile internet adoption in the country are a lack of basic digital skills and limited understanding and awareness of the opportunities the internet offers to mobile customers.
The GSMA Connected Society team has developed the Mobile Internet Skills Training Toolkit (MISTT), a guide for any new mobile internet user to learn how to use the main applications of the internet, understand their data consumption and learn how to use the internet safely. The MISTT was rolled out as a commercial solution for mobile operators with an aim to turn non-data users into data users by giving them detailed training on internet use. It was first piloted in Rwanda and is now being deployed in a number of markets in Africa and Asia.
This report presents the findings of a pilot conducted in partnership with the GSMA and Bangladeshi MNO, Banglalink, to test the mobile internet skills training and methodology. Conducted over a three-month period, the pilot assessed whether adoption and use of mobile internet increased among a sample of Banglalink's customer base. It also produced recommendations for stakeholders interested in implementing the MISTT based on this pilot and implementations in other markets.