Mobile money: How digital payments have impacted economic growth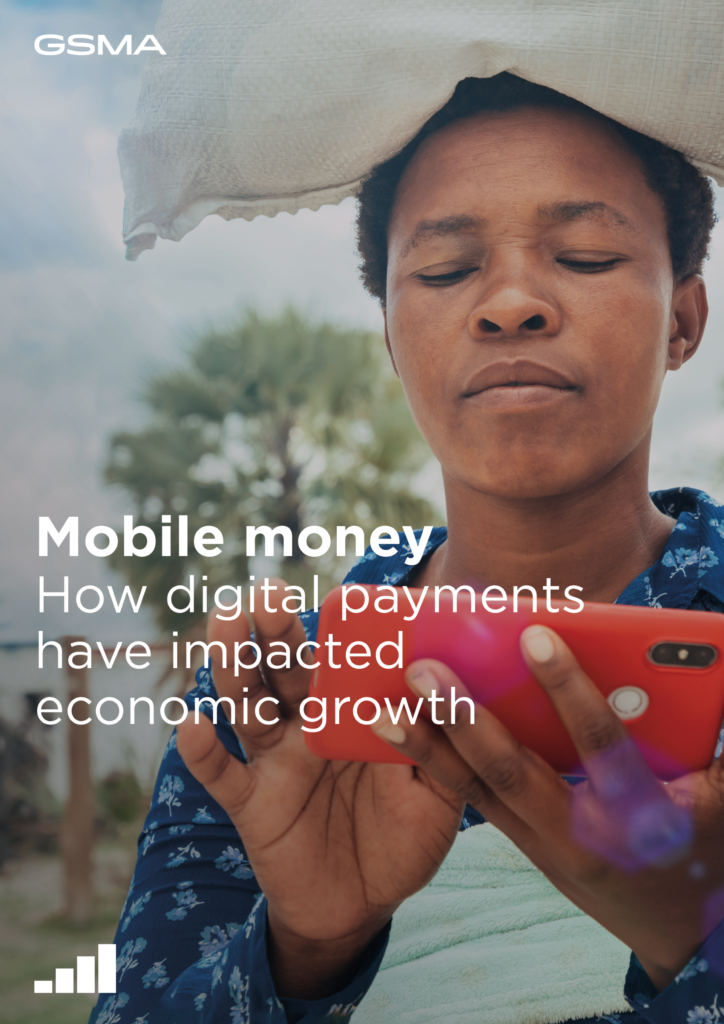 Several research papers and empirical evidence have highlighted the positive social and economic impact of mobile money on individuals, households and businesses. While the micro-level effects are well documented, the macroeconomic impacts of mobile money are much less understood – particularly in relation to GDP growth.
This report summarises the results of an econometric analysis carried out by GSMA Intelligence, commissioned by the GSMA Mobile Money programme. The study looked for a causal link between the adoption of digital financial services in Low and Middle-Income Countries and long-term economic growth.
It relies on two global, unique and novel datasets on mobile money usage and regulation. The analysis is based on data from the GSMA Global Adoption Survey on Mobile Money covering 83 countries where mobile money was available between 2013 and 2022. The report also uses data from the GSMA Mobile Money Regulatory Index.
The results of our study suggest that mobile money adoption had a positive and statistically significant impact on GDP. Based on these findings, the report explores how policy interventions can support mobile money growth and drive economic performance.