Understanding women micro-entrepreneurs' use of mobile phones for business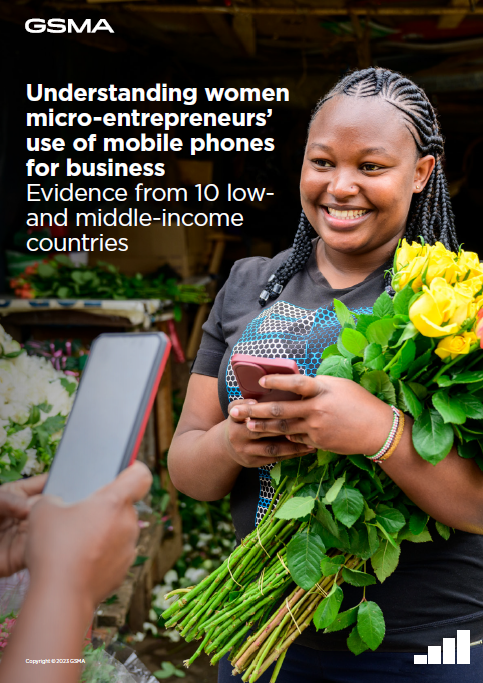 Evidence from 10 low- and middle-income countries
Empowering women micro-entrepreneurs can have significant economic and social impacts, from increasing incomes to creating jobs to strengthening household resiliency. Yet, across low- and middle-income countries, women micro-entrepreneurs are less likely than men to access and use mobile technology for their business or to even be aware of how using a mobile phone could help their business.
This report provides new data and insights from 10 low- and middle-income countries on the use of mobile phones by women micro-entrepreneurs and the challenges that prevent them from using mobile services for business. It highlights the mobile gender gaps and how barriers such as not having the right kind of handset, and low confidence or digital skills, as well as gendered social norms, tend to put women micro-entrepreneurs at a disadvantage, causing them to miss out on the benefits of mobile.
There is a substantial opportunity to better serve women micro-entrepreneurs with mobile services and products that support their business and accelerate economic empowerment. When women thrive, societies, businesses and economies thrive.
You can also download an executive summary of the report here.
Learn more about this research in our upcoming webinar on Wednesday 4 October.