As part of our activities at Mobile 360 – Africa 2019, the GSMA AgriTech team, together with agriculture-sector stakeholders including mobile operators, AgriTech companies, financial institutions, donors and agribusinesses from eight countries across sub-Saharan Africa visited a tea value chain digitisation project in Kinihira, approximately two hours north of Kigali. We visited a pilot project by MTN Rwanda and the Sorwathe Tea factory, Rwanda's oldest private Tea estate. The factory has a current production of around 3.5 million kgs per annum – 12% of the tea produced in Rwanda – from its 285-hectare estate and the Assopthe Tea co-op's 3,500 smallholder farmers.
Agriculture is the mainstay of the Rwandan economy, with 70% of the population engaged in the sector. The agricultural sector accounts for 29% of the national GDP to which, tea contributes 21.6%, making it second most valuable foreign exchange earner for the country.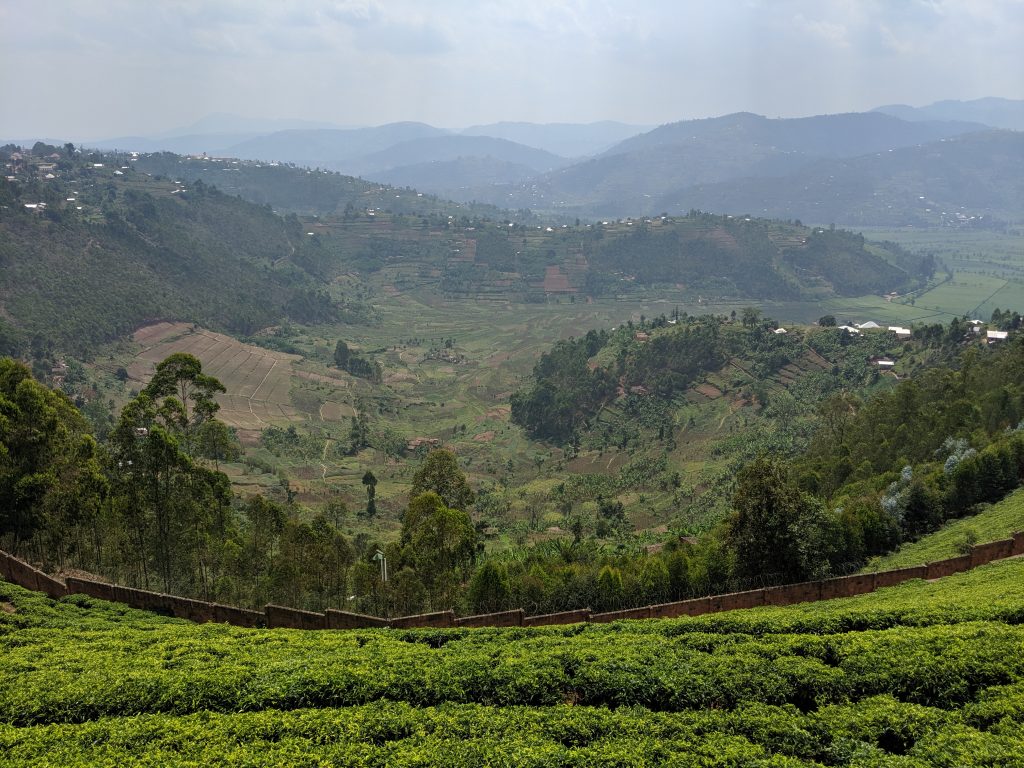 In March 2019, MTN Rwanda began working with Sorwathe to pilot the digitisation of field operations and payments with a newly established cooperative – the Hillside Organic Tea (HOT) co-op – bringing on board 900 smallholder farmers. HOT co-op received a loan from Sorwathe in 2017 to prepare land previously used for other crops for tea cultivation. This project provided the ideal testing grounds for Sorwathe to launch a new digital process from scratch instead of changing existing operations with farmers they already work with.
Having analysed Sorwathe's requirements, MTN contracted BeSoft as the AgriTech provider to develop the integration between Sorwathe's processes and MTN's mobile money API. The success of last-mile digital initiatives depends largely on functioning and liquid mobile money networks to support cashing out on payday and to enable the spending of digital money within the eco-system, which MTN Rwanda has in place in Kinihira. The end-to-end integration focuses on digitising three key processes; farmer and farm profiling, procurement and B2P payments via mobile money.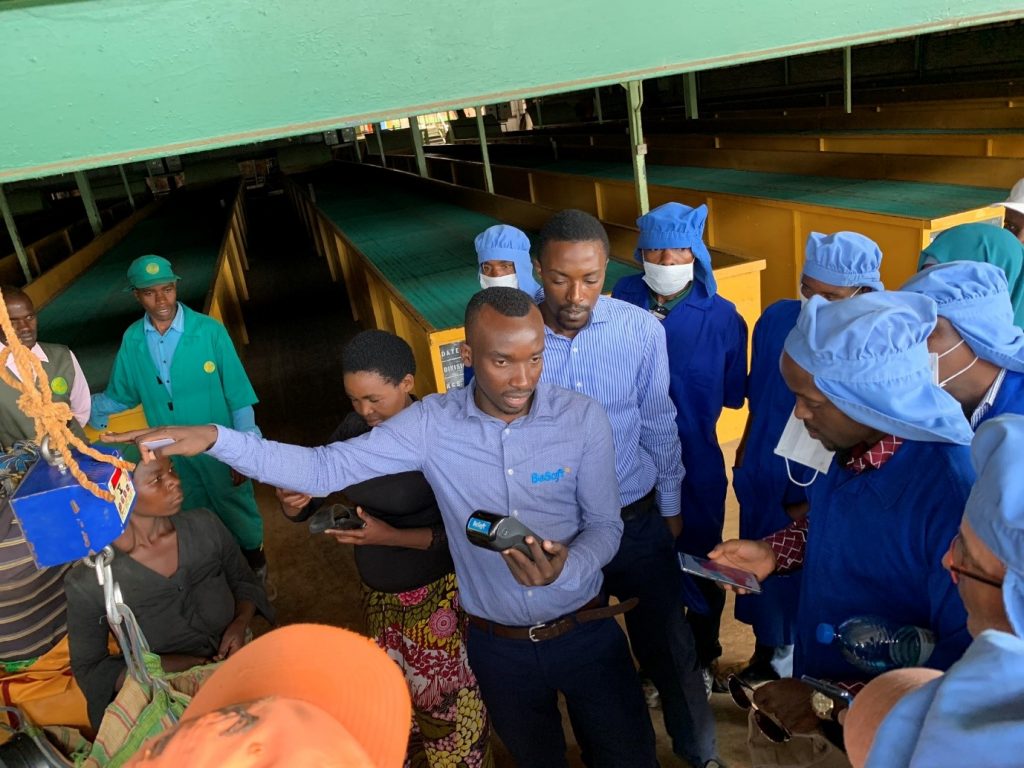 What is the user journey?
Farmer and farm records at the Assopthe co-op are captured and stored manually – a painstaking process the factory wants to simplify. When a farmer joins the co-op, they submit their land registration and ID and an inspector is sent to assess their fields and verify the details. Subsequently, each time a farmer supplies tea leaves, the weight and value of their produce are recorded against their name, and a spreadsheet is sent to the factory finance department at the end of the month to make bulk payments to farmers' co-op bank accounts.
With the new system developed by Besoft, farmer records are digitised and linked to their mobile numbers as well as their national ID. Additional information captured now includes the coordinates of their farm, the percentage of land dedicated to tea cultivation, the number of tea bushes, the chemicals used on the farm and the date of the last inspection. The factory issues Radio-frequency Identification (RFID) cards to farmers on completion of the registration process. The cards are then used in the field to digitise procurement. Sector managers take a set of digital scales with them to the weighing sheds in their areas of responsibility which link via Bluetooth to an MTN Point of Sale (POS) device.
When an RFID card is tapped on the POS device, it recognises the farmer and the POS uses the GSM network to transmit the procurement data to the farmers account. An SMS is then sent to the farmer confirming the transaction and the POS also prints a back-up paper receipt. This reduces the time and potential errors in recording procurement data. If a farmer does not have their card on a particular day, the sector manager can plug their ID number in the POS to capture the weight and value of that transaction. At the end of the month, farmers receive a pre-agreed percentage of their money directly in their mobile money wallets, while the rest is sent to their co-op accounts as required by government regulation. Farmers can then pull money from their co-op accounts to their MTN mobile money wallets anytime free of charge as MTN covers these cost.
As a result of digital process, the factory can monitor field operations in real-time via a dashboard, and have clear visibility of the farmers and the farms they procure from. This data can be used to inform forecasting and planning, including the deployment of services to support farmers who are struggling to meet productivity standards or to help high-performing farmers expand their businesses.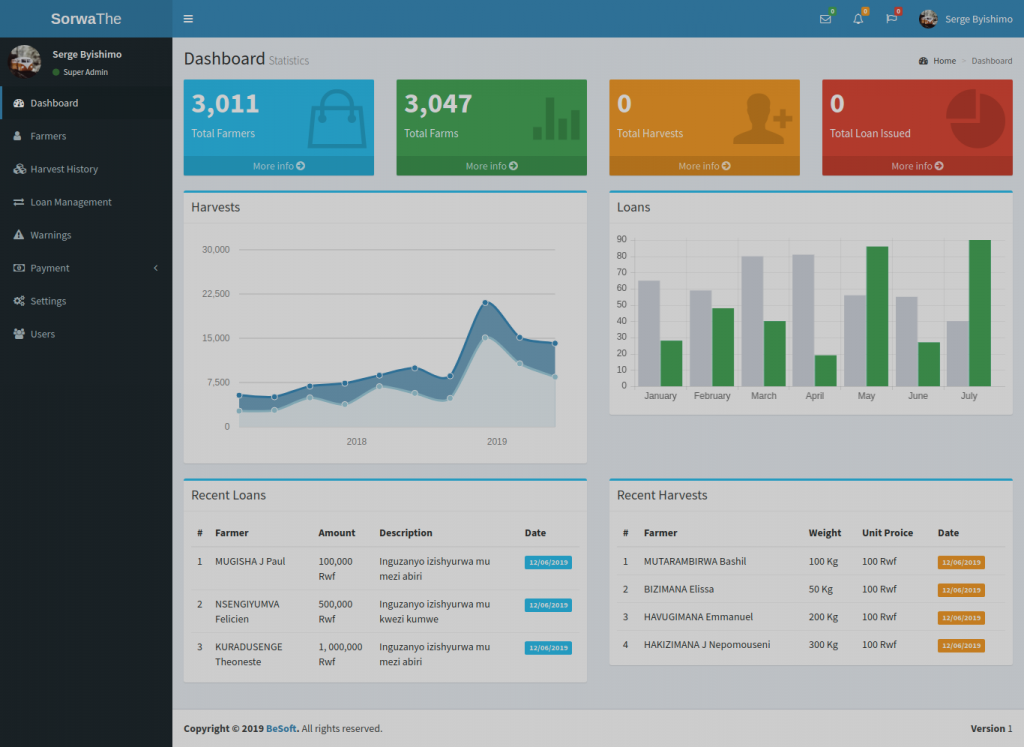 What are the drivers of digitisation?
The current process of paying farmers involves a physical cash collection from the nearest bank branch or the co-op office once a month, which can take more than half-a-day in travel time. Most of the farmers in the Assopthe co-op travel long distances and spend a long time queueing – sometimes in vain if the cash runs out. Payments via mobile money remove the opportunity costs for farmers, however, unlike in Ghana, security and safety are not much of an issue in Rwanda. Overtime, transactional data between the factory and the farmer layered with other data such as MTN mobile money usage could be used to build economic identities for farmers. Third parties companies could use this data to provide credit scores for farmers and give them access to a range of digital financial services to improve their productivity and profitability.
For the factory, digital payments reduce the number of days that workers and farmers take off, as they no longer need to leave their fields to collect payments – thus, more leaf is being plucked. By analysing the data on the system, Sorwathe's management is better able to predict how much leaf they will receive on a particular day/ week/ month as they know when plots were last plucked, how many bushes are in each plot and how many plots will be plucked. Over time, this information can be used to determine the most efficient routes for leaf collection on a particular day. Additionally, the factory has greater autonomy over payments.
MNOs have a range of assets they can leverage to support rural development and bridge the financial inclusion gap and, at the same time, increase their rural penetration and mobile money adoption. This initiative is in line with MTN's strategic interest in supporting the drive for a cashless economy in Rwanda through investments in technology that will make digital payments accessible to all. Developing the software to enable last-mile digitisation gives MNOs access to new enterprise customers from agribusinesses, whose farmer-base collectively make up the largest private-sector customer segment in most developing countries.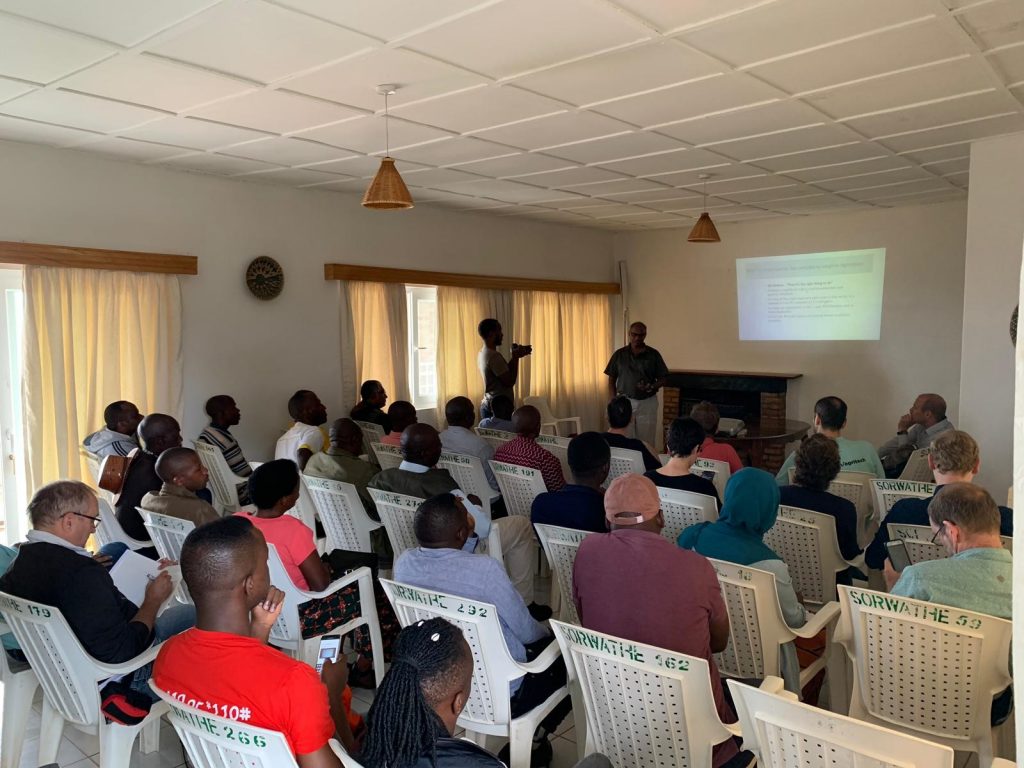 What suggestions for improvement did we have?
The project is in the final stages of testing and rollout so we used this unique opportunity to leverage the expertise and ideas in our group to influence the design and improve the solution. We identified a number of opportunities to explore further:
Co-design between the three key stakeholders (Sorwathe, MTN and Besoft) to ensure that the system is capturing the most relevant details for the factory and that the dashboard is providing useful information aligned with factory KPIs on an hourly/daily basis (e.g. total volume of crop procured, rather than the total number of collections).
Deploy other technologies such as IoT to automate some of the factory's production and field/weather monitoring processes with the use of connected sensors to record temperatures, weight, humidity, pH level and moisture. Drones could also potentially speed up the checks conducted by the inspectors. So far, while records from field assessments are captured digitally, the registration process is still limited to how quickly inspections are completed.
Move away from one-way data transfer to create a two-way process and allow farmers (and/or co-op management) to access farmer data, for example by enabling them to access their own procurement history data and validate it against SMS/paper receipts.
Provide farmers with the facility to register complaints/feedback/requests for extension support (inputs, extension officer visit) and monitor through the system.
Digital literacy programme to make sure no one "gets left behind" and customised financial service (via third party financial service provider) based on farmer procurement and payment data.