GSMA Drone Interest Group – Deep Dive #2 – 5G Autonomous Drones
The GSMA Drone Interest Group hosted their second deep dive session on 28th June 2022. This provided an overview of a new drone solution, and GSMA Foundry project, by Telefonica and Unmanned Life. This project showcases the use of 5G drones both indoors (warehouse stock management) and outdoors (surveillance). It is a real life scenario for demonstrating the benefits of 5G, such as low latency communication across fleets of drones and high bandwidth data transfers in the form of real-time video and AI/analytics.
View the slides here. GSMA DIG Deep Dive 2 Presentation
Find out more: www.gsma.com/smartmobility/aviation.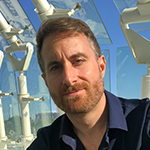 David Moro
Head of service platforms & Voice core network, Telefónica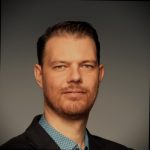 Kim Clement
CTO, Unmanned Life
Barbara Pareglio
Senior Technical Director, Smart Mobility Lead, GSMA
Since 2014, she has been the technical lead for several areas of focus within the GSMA such as 5G, IoT, automotive, aviation and more. Looking at how to best utilise new technologies and services from the constantly evolving mobile networks, like 5G-Advanced.
Barbara is also leading several activities and communities with the GSMA members, like the activities related to smart mobility, including automotive and advanced air mobility. The latter by leading the GSMA Drone Interest Group and the Aerial Connectivity Joint Activity, to investigate and help the mobile industry to create a trusted solution for commercial unmanned aircraft. Exploring features and capabilities of 4G and 5G needed for the aviation.
Barbara has over 20 years of experience in the mobile industry. Before joining the GSMA, Barbara worked in R&D in several areas of telecommunications. She also participates and actively contributed to, several standards.