Spectrum Award Policies to Expand Mobile Connectivity
Coinciding with the launch of GSMA's new report on spectrum availability and pricing for Africa, this 1 hour 45 minute event discussed evolving spectrum best practice to drive investment in high quality, affordable, mobile broadband services.
Hosted by the GSMA's Spectrum Programme, with participants from across the continent of Africa, our webinar was divided into two sessions.
Session One explored spectrum licensing best practice, international case studies, and GSMA's latest research on spectrum pricing in Africa markets and its implication on cost, coverage and quality of service.
Session Two debated the regulatory framework required for a pro-investment environment, and include inputs from regulators, inter-government agencies, investment communities and mobile ecosystem players.
Welcome remarks
Brett Tarnutzer, Head of Spectrum, GSMA
Spectrum licensing best practice: How to make spectrum available?
 The GSMA Spectrum collated the best approaches to make spectrum available aiming mobile broadband access growth globally. This presentation will bring best practice and international successful use cases on general spectrum licensing.
Caroline Mbugua, Senior Policy Manager, Sub-Saharan Africa, GSMA
Spectrum pricing in Africa: Evidence to support better and more affordable mobile services
 Highlights from GSMA Intelligence's latest research on the spectrum price for Africa compared to other markets (developed and developing). This presentation will show how this has a direct impact on the cost as well as coverage and quality of services offered to consumers and businesses.
Pau Castells, Head of Economic Analysis, GSMA Intelligence
DISCUSSION: The regulatory framework for a pro-investment environment
To deliver affordable, widespread and high-quality mobile broadband services, mobile operators require affordable and predictable access to sufficient radio spectrum. Setting price on spectrum is intended to encourage efficient usage of a very scarce resource, however it is also often driven by short-term public revenue maximisation objectives. This can have a negative influence on consumer outcomes, including more expensive mobile services and reduced network investment
This panel will examine what factors influence investments in the mobile sector and what policy makers can do and are doing to enable a thriving digital economy.
Moderator: Peng Zhao, Spectrum Senior Director, GSMA
Panellists:
John Omo, Secretary General of ATU
Tom Olwero, Director of Spectrum, Communications Authority of Kenya
Anne Rita Ssemboga, Program Officer, Regional Office for Africa, ITU
Bertus Ehmke, Group General Manager, Technical Regulation, MTN
Shiletsi Makhofane, Head of Government and Industry Relations, Ericsson
Closing – key takeaways and progressive new policies to make mobile affordable for all
Kamal Tamawa, Senior Policy Manager, Sub-Saharan Africa, GSMA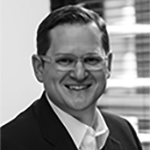 Brett Tarnutzer
Head of Spectrum
Brett Tarnutzer directs the association's full range of spectrum-related activities and, in collaboration with the GSMA membership, represents the industry on critical spectrum policy issues with national governments and multilateral organisations.
Prior to joining the GSMA, Brett worked for the US Federal Communications Commission (FCC), where Brett served as both assistant chief of the Wireless Telecommunications Bureau, dealing with a wide range of spectrum-related issues and as senior member of the Incentive Auction Task Force, designing the first-ever auction to incentivise the transfer of spectrum from broadcast to mobile use.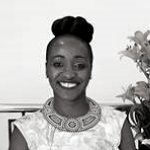 Caroline Mbugua HSC
Policy Director, Sub-Saharan Africa
Caroline Mbugua is the Senior Policy Manager SSA, she leads policy activities in the East Africa region. Caroline drives GSMAs advocacy programs and supports members though engagements with Regulators, Policy makers and other stakeholder in the ecosystem in order to shape the Policy and Regulatory landscape in the region to achieve connectivity for everything and everyone for a better future.
She has over 13years experience in the Telecommunication industry, before joining the GSMA, Caroline worked at Safaricom PLC as the Policy and Stakeholder engagement lead. She implemented various policy programs with a variety of national and regional stakeholders.
She engaged with industry regulatory bodies and government on topical issues that affect the telecommunication sector such as; spectrum, infrastructure, interconnect, competition, taxation, privacy, etc. She contributed to the shaping of the policy environment in Kenya and East Africa at large by representing Safaricom at the East Africa Communication Organization (EACO) and Africa Telecommunication Union (ATU).
Caroline holds an MBA from the Jomo Kenyatta University of Agriculture and Technology and is an alumni of Strathmore Business School, Policy Executive Program.

Pau Castells
Head of Economic Analysis, GSMA Intelligence
Pau leads the economic research and analysis unit of GSMA Intelligence. He is responsible for the publication of high profile economic research and analysis, playing an active role in setting the economic rationale for the mobile industry across key industry topics. Before joining the GSMA, Pau worked as an economist both in the financial sector as well as in several UK government departments, specialising in the economic analysis of public policy and regulation in the energy, ICT and digital sectors.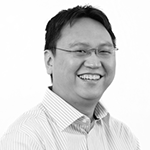 Peng Zhao
Senior Spectrum Director
Peng is responsible of the GSMA campaign to gain access to harmonised spectrum for mobile broadband. He is leading a team of regional experts and delivering spectrum policy and licensing best practice to key markets across the globe. He is also involved in various ITU activities leading to World Radio Conferences and is in charge of the WRC campaign for APAC.
Peng has an engineering background and prior to joining GSMA in 2011, Peng has worked for Orange in Switzerland and various non-profit organisations in the UK as consultant. Peng holds a MS Telecommunication Systems from Swiss Federal Institute of Technology of Lausanne. In addition to English, he is a native French and Mandarin speaker.

John Omo
Secretary General , ATU
Mr. John OMO is the Secretary-General of the African Telecommunications Union (ATU) having been elected during the 5th ATU Conference of Plenipotentiaries held in Nairobi in August 2018. He leads the continental body entrusted with building consensus within African countries in the development of ICT policies, systems and services, and also in coordinating African participation in international ICT for Africa.
Mr. Omo has 29 years experience as a lawyer and has contributed immensely to the development of local and international policies, legislation, agreements and treaties in all areas of public service life but mainly in the area of ICTs.
Prior to his election, he worked with the Communications Authority of Kenya, Kenya's ICT regulator, where he provided leadership over the Authority's legal matters and strategies. Before that, he worked in the public/civil service.
He holds a Master of Law degree in International and Commercial law from the University of Sheffield – UK; a Bachelor of Law from the University of Nairobi – Kenya; a Diploma in Human Rights Law from the UN Human Rights Centre, Geneva, and ILO Centre Turin and another diploma in Legal Practice and Ethics from the Kenya School of Law amongst other professional courses.

Anne Rita Ssemboga
Program Officer, Regional Office for Africa, ITU
Anne is a program officer at the ITU Regional Office for Africa currently based at the Harare, Zimbabwe area office.  She is a Policy and Regulatory Economist and has worked in the ICT sector for over 20 years. She began her career in the sector at the Uganda Communications Commission (UCC), the regulatory agency in Uganda and was the Head of the Competition and Economic Regulation before joining the ITU in 2013.
At the ITU Regional office, Anne is a focal person on policy, regulatory and all issues related to economics and finance. Anne is passionate and is always pushing ahead with an expert focus on identifying strategies and models for affordable and meaningful Access for ALL in Africa for a better quality life drawing from her combined experience at national, regional and international level.
Anne holds a Master's Degree in Economic Policy Management, Makerere University; a Post Graduate DIP in Economics for Competition Law, Kings College, London (UK) and BA (Hons) in Economics.
Bertus Ehmke
MTN, Group General Manager, Technical Regulation
Bertus Ehmke graduated in Electronic Engineering in 1995 with postgraduate specialization in control systems and telecommunication. He has been in the mobile telecommunication industry for the past 25 year, 22 of which were with MTN. During his career at MTN he managed various ventures such as a E-Business Incubators, product development technology and spectrum strategy. Currently he is heading up the Group Technical Regulatory department, specifically focused on regulatory and policy approaches for future technologies such as 5G.

Shiletsi Makhofane
Head of Government and Industry Relations, Ericsson
Head of Government and Industry Relations for Ericsson in Africa with more than 20 years of experience in the African telecommunications industry garnered through a variety of roles in a number of leading organisations.  He started career in network engineering and occupied various roles in areas such as organization development, business processes, marketing, consulting and strategy.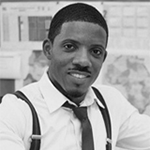 Kamal Tamawa
Director of Public Policy, SSA
Kamal is a Policy Manager on the Africa Team. In his role, Kamal is involved in the delivery of GSMA Advocacy programmes in the Sub-Saharan Africa region and the dissemination of messages on a wide variety of policy topics, including Spectrum.
He has worked with the Nigerian Telecoms Regulator and, prior to joining the GSMA, he worked with Etisalat Nigeria where he managed Regulatory Compliance, Spectrum Policy and Technical Regulatory matters. Kamal has also been a member of the Technical Advisory Committee that prepares Nigeria' s participation at International fora on spectrum and other technical matters.
Kamal holds a B.Sc in Computer Engineering from the American University of Cyprus and an M.Sc in Mobile and Personal Communications from King's College London. In his spare time, he indulges in Photography and has been witnessed cheering for Manchester United.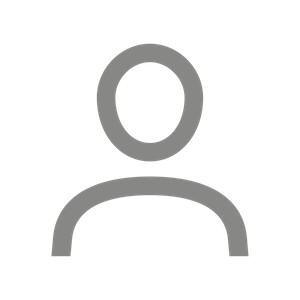 Tom Olwero
Director of Spectrum, Communications Authority of Kenya