CPM19-2: CITEL lunchtime seminar on mmWave spectrum for 5G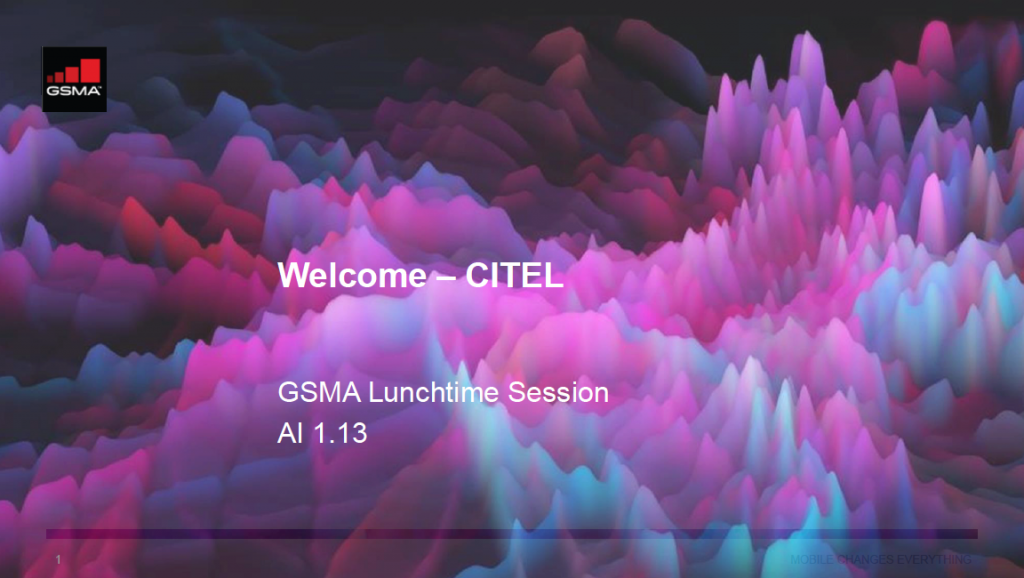 "In field testing, we recently observed wireless speeds surpassing 1.5 Gbps and in other trials we saw RAN latency rates at 9-12 milliseconds. We supported hundreds of simultaneous connected users on a wi-fi system supported by a 5G connection, which only helps confirm the capabilities of 5G and have used these learnings in our mobile 5G deployments in parts of 12 cities thus far." (Carl Povelites, Assistant Vice President, Public Policy, Mobility, AT&T)
"The GSA group of companies has successfully demonstrated mobile technology is capable of inventing and reinventing how we communicate. With mmWave bands next generation transport, industrial automation and virtual & augmented reality will answer the needs of our future generations" (Jose Costa, Ericsson Canada)
"Only with harmonisation and fair & reasonable technical conditions surrounding mmWaves will 5G reach its full potential and unleash the next shift in how we use spectrum to benefit all." (Dr Veena Rawat, the GSMA)
The GSMA welcomed delegates from CITEL to a lunchtime seminar at CPM19-2 to discuss mmWave spectrum for the future of 5G.
Speakers from the GSMA, AT&T and Ericsson talked about how the right conditions for high-frequency 5G spectrum at WRC-19 can change how connectivity drives the region forward. The outcome of WRC-19 will decide how mobile can maximise benefit from mmWaves.
These frequencies are needed to offer the highest performance levels from 5G. Services and applications in areas such as fixed broadband, industrial automation, intelligent transport systems and virtual reality can take advantage of a step-change in data speeds and capacity through millimetre waves.
At the seminar, the GSMA also highlighted findings from its recently published report on the socio-economic benefits of mmWave 5G between 2020 and 2034. The Americas region is a large, diverse market. As the region's largest economy, the United States shapes the 5G market.
Therefore, the specific benefits of the Latin American and Caribbean (LAC) region within the overall Americas region are separated. LAC is expected to contribute $20.8 billion out of the overall region's contribution of $190 billion to GDP as a result of mmWave 5G technologies by 2034.
The mobile industry is asking for the IMT identification of:
26 GHz (24.25-27.5 GHz);
40 GHz (37-43.5 GHz);
66-71 GHz – with flexibility to enable both IMT and non-IMT technologies.
Because of the large amount of spectrum required, 45.5-52.6 GHz must also be considered. IMT identification must also come with conditions that allow mobile operators to make the most of these bands. Optimal technical conditions must be applied to protect other services while unlocking the full potential of 5G.