Focus on mmWave 5G in China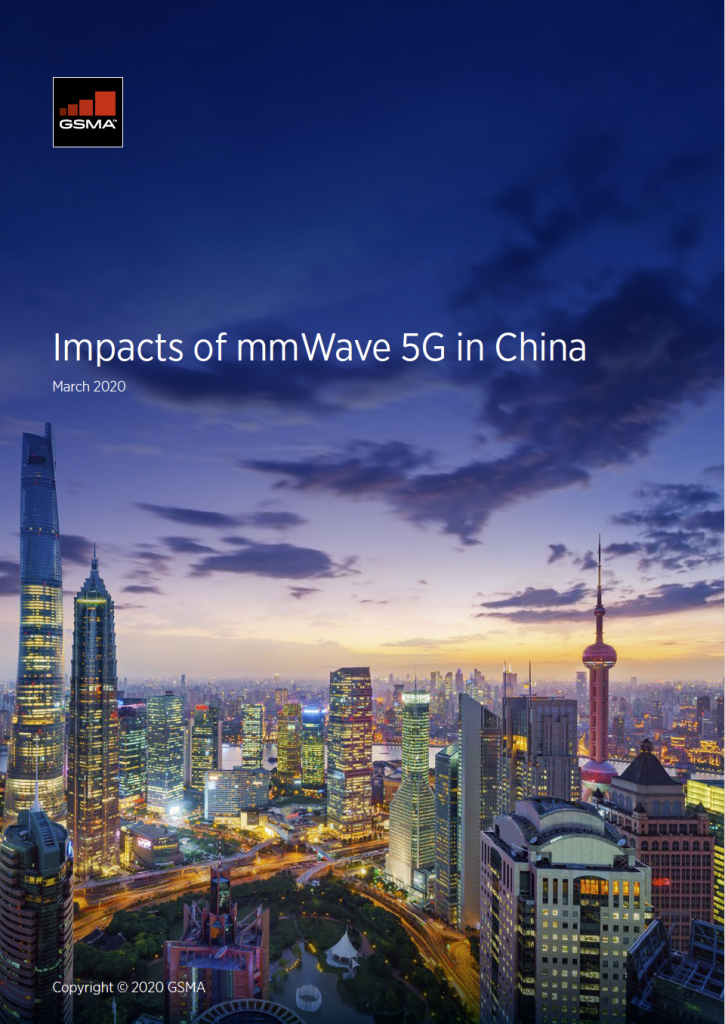 Quickly becoming a 5G leader, China announced some of the first commercial deployments in 2019. To build on this momentum, the country's mobile operators are dependent on access to mmWave spectrum under optimum conditions. In a new report, the GSMA takes a look at how to best move forward.
5G needs spectrum across low, mid and high spectrum ranges to deliver widespread coverage and support all use cases. All three have important roles to play. One important part of this puzzle is access to mmWave spectrum. The use of this high-band range in mobile networks is a chance to offer performance levels that simply haven't been possible before. To deliver, mobile operators need a minimum of 1 GHz mmWave spectrum.
The Key Takeaways
The new "Impacts of mmWave 5G in China" report is written by TMG. It examines the potential benefits along with technical considerations, and takes a comprehensive look at the impact of mmWave 5G on manufacturing and transport.
The report builds on the work the GSMA and TMG have done previously to highlight the potential global impact of mmWave 5G. And while it takes an in-depth look at the Chinese opportunity, the key takeaways help guide regulators and governments in other parts of the world, as well. They are:
– Regulators should assign large, contiguous blocks of mmWave spectrum to support data-intensive 5G applications;
– MNOs must have predictable long-term access to licensed spectrum to safeguard network investment and meet speed and capacity targets; and
– Spectrum set-asides and mandated sharing regimes should be considered carefully to avoid spectrum underutilisation, the undermining of fair spectrum awards, and decreased 5G service quality.