Whilst extending coverage is a priority, it alone cannot address the problem of digital inclusion. Beyond the 'the coverage gap', in order to address the "usage gap" the internet must also be accessible, and affordable. Driving digital inclusion goes beyond the provision of network coverage, with accessibility and affordability as key barriers for potential users. Access to affordable handsets, electricity, ability to buy data services and formal identification to meet SIM registration requirements are fundamental to increasing usage of mobile internet. Addressing these barriers, mobile operators are working with the wider vertical sectors, governments and civil society organisations to enable communities to access affordable mobile internet.
Of paramount importance is creating an enabling environment that leverages the full power of the mobile internet to engage more citizens and further drive digital inclusion.


There are 1.64 million single parent families living in Canada. Of those, 21 per cent of single mothers and 7 per cent of single fathers raise their children in poverty. Of the total amount of poverty-stricken families in the country, 42 per cent cannot afford internet access. Working with the Governments of British Columbia and Alberta, mobile operator Telus has launched 'Internet For Good', a first of its kind initiative in Canada. Now, low-income single parent families can receive high speed broadband with 350 GB of data for less than 10 dollars a month. Telus has reached 15,000 one-parent families in Alberta and 18,000 single parent families in British Columbia with a view to expand the program to include other low-income segments of the population.
Resources
Case For Change: Affordable internet for single parent families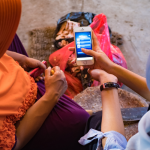 In Bangladesh, Robi Axiata partnered with Bank Asia and Cignifi to launch Joyeeta, a monthly smartphone bundle programme with preferential rates for women customers. Robi works with big data analytics partner Cignifi to identify suitable credit-worth customers for the Joyeeta offer. Pre-selected women are able to purchase the smartphone handset and a voice, data and SMS bundle for an attractive monthly instalment without any credit or deposit. Female customers are charged BDT 499 ($USD 5.60) per month over 15 months, whereas male customers are charged BDT 599 ($USD 6.80) per month over 12 months and require a minimum 20 per cent deposit.
Through the Joyeeta programme, Robi aims to double the number of female subscribers who use mobile data services, to reach half a million devices.
In Kenya, Safaricom PLC partnered with Google to launch Maisha ni Digital ('Life is digital'), a campaign which aims to drive access to smartphones and internet through subsidized low cost 4G devices (the Neon range).
Resources
Safaricom Maisha ni Digital
Affordable smartphone in Pakistan: To improve digital access, Jazz has launched Jazz Digit 4G. While Pakistan boasts having some of the cheapest tariff rates for voice and data, the main barrier to internet has been the affordability of smartphones. To help address this barrier Jazz has partnered with KaiOS Technologies to release the Jazz Digit 4G smart feature phone. It is the most affordable smart feature phone on the global market, at a down payment of just US$ 12 (PKR 1800). The customer is required to sign up for a one-year service with Jazz at an extremely affordable US$2/month which includes 1,000 minutes, 1000MB data, free SMS and free calling to doctors along with unlimited Facebook and WhatsApp for the first 3 months.
Resources
Affordable smartphone in Pakistan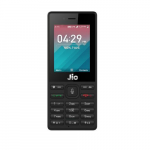 In India, Reliance Jio launched the JioPhone – a 4G handset available for less than $10. By launching this LTE-enabled smart feature phone, it has addressed one of the main barriers to internet access for women in India (affordability), selling 100 million devices in 2 years.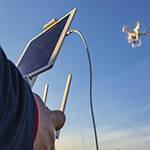 Orange: Coup de Pouce Offer
In France, 12 per cent of low-income households do not have home broadband. 5 million people live in social uncertainty and are digitally excluded.
The Orange offer, Coup de Pouce was developed in partnership with inclusion actors, such as associations in the Hauts-de-France region and the Action Tank "Entreprise et Pauvreté". The scheme is based on joint action between Orange and local associations to support low-income households who do not have access to broadband at home. It offers fixed internet, up to 160 TV channels and unlimited fixed voice for 19,99€/month. Also, customers can purchase a good quality, recently reconditioned laptop for 175 €. Free training "Ateliers Numériques" is offered to teach them the first steps on the internet and how to protect their data.
Resources
Do you have an initiative you would like to showcase? Get in touch & suggest your initiative here.