Improving the lives of people and the environment by doing business responsibly
In pursuit of the industry's goal of Intelligently Connecting Everyone and Everything to a better future, we are working closely with members to integrate sustainability into core business by:
Equipping CEOs and their teams with the tools and skills they need to build sustainable businesses
Convening the industry on shared challenges
Supporting them to pursue the UN SDGs
Sharing best practices to inspire sustainable and responsible business models across the mobile industry.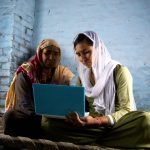 Sustainability Assessment Results
Sustainability Assessment Results
The GSMA has developed a Sustainability Assessment Framework to better understand the landscape of operator efforts in social and environmental sustainability. The Framework, designed in collaboration with Yale University, is intended to examine sustainability efforts across the mobile industry in a comparable and leading-edge way.
Resources
Sustainability Assesment Summary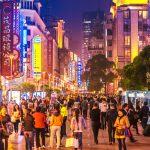 A Guide to Operating Responsibly
A Guide to Operating Responsibly
The Guide to Operating Responsibly supports the GSMA's goal to advance responsible business models across the mobile communications industry. The guide, following on from The GSMA Sustainability Assessment Framework, is intended to provide mobile network operators (MNOs), at the beginning of their sustainability journey, with the key elements of operating responsibly and ideas on how to approach them.
It highlights the need for mobile operators to demonstrate that they are operating responsibly and features areas of good practice from across the mobile sector, using different examples of best practice from a variety of operators to support.
Resources
A guide to operating responsibly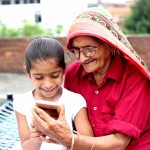 SDG Mobile Impact Report 2019
SDG Mobile Impact Report 2019
The ongoing uptake of mobile and mobile-enabled services around the world has seen the mobile industry increase its contribution to all 17 UN Sustainable Development Goals (SDGs) over the last year.
Resources
SDG Mobile Industry Impact Report 2019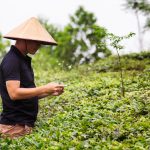 Socio-Economic Impact Assesments
Socio-Economic Impact Assesments
A number of operators are leading the way in conducting socio-economic impact assessments to better understand and demonstrate the broader impact that they have on society and economies.
Download the 'Using Socio-Economic Impact Assessments' report here to learn more.

Resources
Socio-Economic Impact Assesments
Future of Mobile Report
Future of Mobile report explores "How Telcos can Unlock New Value Though Total Societal Impact".  This report by the GSMA and BCG shows how mobile network operators can unlock a multitrillion-dollar opportunity value by using their core business, products and services to tackle environmental, social and governance (ESG) issues.
Resources