During the recent W20 Summit which took place in Mahabalipuram, India, on 15 and 16 June, W20 delegations representing G20 member states gathered to adopt a strong Communique which provided policy recommendations around the five core priority issues under the G20 India Presidency: climate change, entrepreneurship, gender digital divide, grassroots leadership and education, skill development and labour market participation.
Under the gender digital divide priority area the Communique calls for halving the digital gender gap (including mobile) by 2030 by addressing barriers around affordability, literacy and digital skills, accessibility, online safety, and lack of relevant content in usage and adoption of digital technologies as per the 2023 GSMA Mobile Gender Gap Report.
The W20 Communique Drafting Committee was chaired by the Special Advisor to the Prime Minister's Economic Advisory Council, Dr Shamika Ravi, and it received strong support from the Minister for Women and Child Development H.E. Smitri Irani and G20 India Sherpa Shri Amitabh Kant who pledged to include women led development at the heart of the G20 Leader's declaration.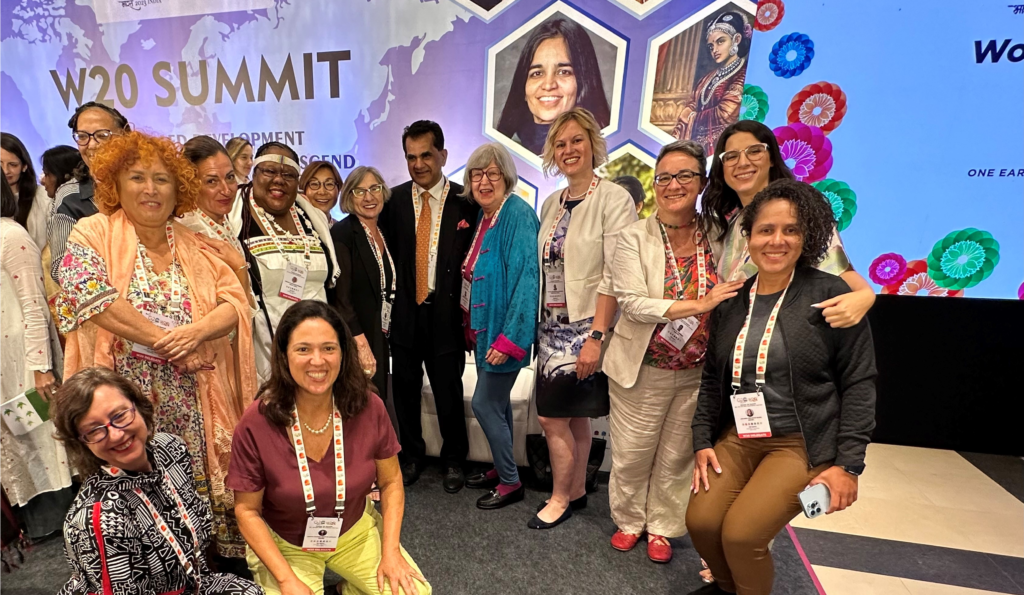 GSMA was represented by Tamara Dancheva, Senior International Relations Manager at the GSMA, who is Incoming Head of the EU delegation to W20 and serves as Co-Chair of the W20 India Taskforce on Bridging the Digital Gender Divide.
The Women 20 (W20) is an official G20 engagement group established during the Turkish presidency in 2015. The objective is to ensure that the gender considerations are mainstreamed into G20 discussions and translate into the G20 Leaders Declaration as policies and commitments that foster gender equality and women's economic empowerment.