Working together to deliver local solutions with a positive impact on society
With mobile networks spanning the globe and serving more than 5 billion people, our industry leaders are united in their commitment to build a better future for all. We Care is a multi-stakeholder initiative where mobile operators join forces as an industry to allow the mobile phone and mobile networks to provide various solutions to social problems.
Local mobile operators actively partner with governments, regulators and NGO's to endorse and encourage each campaign. Each solution is designed to positively impact society, including; promoting digital inclusion, bolstering child protection, reducing handset theft, supporting handicapped citizens and protecting the environment.
Spotlight Launch: Advancing Digital Transformation
Resources
Read the We Care overview flyer to find out how over 70 mobile operators have delivered over 30 We Care initiatives across more than 20 countries. Featuring highlights and key principles, the overview flyer is available in English, French and Spanish.
Leading the way to a Better Future
The GSMA We Care initiative awarded a showcased project in both the 2020 and 2021 edition of the Paris Peace Forum.
Read the leadership blog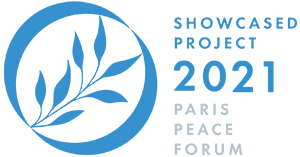 Regional Activities
Further information please contact us: betterfuture@gsma.com