As part of its commitments to the Innovation and Technology Action Coalition of UN Women's Generation Equality, the GSMA has partnered with Ernst and Young (EY), the International Telecommunication Union (ITU), and Women's World Wide Web (W4) to provide free gender-transformative digital skills training and e-mentoring opportunities to 1 million girls and young women by 2026. We are doing this through the #HerDigitalSkills initiative powered by the EQUALS Global Partnership for Gender Equality in the Digital Age.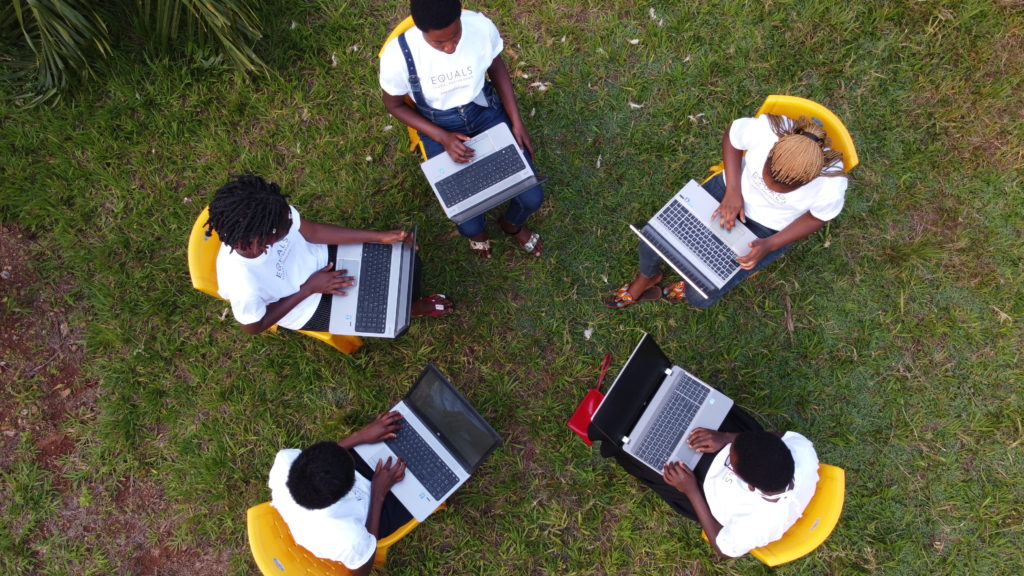 EQUALS #HerDigitalSkills aims to increase the talent pipeline of girls and young women in STEM/STEAM, leading to employment opportunities. It includes a number of elements:
A basic introduction to the technical knowledge and education needed for careers in technology through hands on Tech4Girls workshops.
Access to free, adapted (gender transformative) foundational IT skills training through a committed online platform.
An EQUALS qualification ("the Digital Badge") which will boost women's chances of pursuing further training/studies and access to formal employment in the ICT sector.
An e-mentoring programme connecting established companies from the tech and mobile industries to young women to increase interest, involvement and awareness of the overall role of industry in bridging the gender gap in leadership.
Officially launched at the EQUALS Annual Partners meeting in September of this year, the initiative has already reached over 3000 girls and young women in 20 countries across 3 continents. Tech4Girls training and e-mentoring activities have taken place in Australia (and the Small Pacific Islands), Burundi, the Caribbean, the Commonwealth, Kenya, Pakistan, Uganda, Taiwan, the UK and the USA.
According to pre and post-Tech4Girls survey data, 95% of workshop participants said that upon completion of the workshop they had improved their understanding of STEM and possible career paths within STEM, while 79% of workshop participants said that having completed the workshop they felt confident about pursuing further tech studies/a career in tech.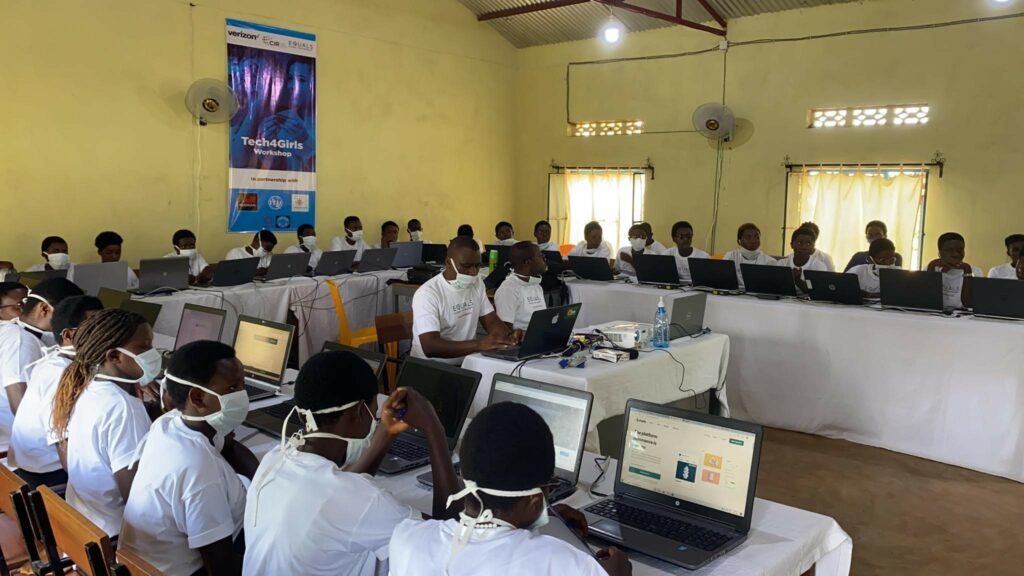 The cumulative impact data for the E-Mentoring Programme indicates a similar level of satisfaction with 95% of the mentees reporting that they were more than satisfied or very satisfied with their relationship and exchanges with their mentor and 94% of mentors reporting that their participation was a rewarding experience.
Sharing her experience with EQUALS Her Digital Skills at a panel discussion on the power of mentoring at the fringes of the 2021 Ananke Summit, Daisy Wachira, a former mentee and EQUALS HDS Alumna said: "I would recommend this programme to my peers, and not necessarily just my peers but every girl out there who wants to feel empowered because, as I've said, this is a really safe space for you. You can actually just go through the materials by yourself, discover your weaknesses and strengths and then share those experiences with your mentor who has been there and who has more knowledge than you."
Daisy's Mentor, Anna Joanés-Cox, who is the Head of Strategy, Planning and Digital Marketing for EMEA and APAC at Verizon Business, shared a similar testimonial, saying: "Programmes like this really do open that door to the real world of work for these young women. It helps them realize that they can transfer the skills they have obtained through both the Tech4Girls workshops and the e-mentoring programme into the tech sector. They may not realize what it is that they've got to offer, but it actually gives them that confidence boost; it gives them that realization that actually, they can do this."
EQUALS Her Digital Skills enjoys financial support from Verizon and it is currently one of three key projects within the framework of the EQUALS Skills Coalition.