AI4I Webinar Series (5): Ecosystem Stakeholders & Contributions
The fifth webinar in the AI4I series took place on Wednesday 25 November. On-demand video recording will be available here from 4th December. 
As COVID-19 continues to impact people around the world, governments are trying to protect lives whilst maintaining economic viability, and they are seeking innovative and dynamic solutions to make the right decisions at the right time. Mobile big data  (MBD) analytics can help inform decisions that can save lives and reduce the negative impacts experienced by communities.
Building on the series, this webinar served to highlight the roles played by key stakeholders that are necessary to realise impactful and valued mobile analytics services. Showcasing the insights and impact that can be realised, via real world engagement experiences, we were joined by mobile operator Orange to demonstrate the importance of identifying and engaging with relevant stakeholders from the outset of solution development, and finally to highlight how synergies from collaborative efforts can contribute to accelerated uptake.
The session covered the following areas:
Clarify MBD Ecosystem stakeholders, their roles and responsibilities
Best practice in MBD solution development
Orange's experiences in developing MBD services for COVID-19 & beyond
The webinar provided a deeper level of understanding for operators, governments and NGOs seeking to develop and adopt impactful mobile big data products and services to aid decision-making to combat COVID-19 and beyond.
The audience for this webinar included operators and governments seeking to develop and adopt impactful mobile big data products and services to aid decision making.
Further Information: 
The GSMA AI for Impact (AI4I) accelerator programme brings together a Global Task Force of mobile operators and Advisory Panel members to explore, develop and scale mobile big data analytics and AI, to support the achievement of the UN Sustainable Development Goals.
This webinar series provides a platform to learn about AI for Impact, and how mobile data analytics can be used to support decision making to combat COVID-19. Learn from experts on key topics, hear from mobile operator on examples of latest projects and find out more with practical GSMA tools and resources to empower and support government and operator collaboration.
This initiative has been funded by UK aid from the UK government and is supported by the GSMA and its members. The views expressed do not necessarily reflect the UK government's official policies.
Welcome Remarks & Housekeeping
MBD Ecosystem stakeholders and contributions
Stakeholder experiences when developing MBD services for COVID-19 & beyond
(10 min) Operator experiences in COVID-19 (Pascal Chambreuil, Orange FV)

Presentation of Orange COVID-19 engagements

(15 min) Fireside chat with Orange (Pascal Chambreuil & Abdoul Karim Diawara)
Summary & Closing Remarks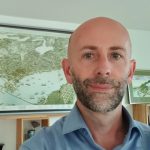 Pascal Chambreuil
Co-founder and Principal Manager of Flux Vision Crowd Analytics Solution & Head of Department Flux Vision, Orange
Pascal Chambreuil holds a PhD in Telecommunication and master degrees in both data sciences and computer sciences. He has been highly involved in Orange mobile network design and optimization processes for more than fifteen years linked with research projects on interference modeling, combinatorial optimization and multi-criteria decision support systems.
After directing several projects on frequency planning, radio performance diagnosis and architecture optimization, he took charge of the radio planning software product line and team of Orange Labs that is distributed and used by more than 200 operators worldwide. For the last 6 years he has been co-founding and became the principal manager of the Flux Vision crowd analytics solution at Orange Business Services.
Flux Vision anonymously analyzes billions of signaling events from mobile networks to give business insights on crowd mobility behavior. Flux Vision is the privileged data solution for more than 200 public and private customers in the domains of Tourism, Event management, Geo Marketing and Transportation internationally.
Abdoul Karim Diawara
Director of the Wholesale and Projects Department, Orange, Democratic Republic of Congo (DRC)
Senior Manager of wholesale and multi-service projects, Abdoul Karim is mainly focused in managing Orange DRC's interconnexion with national and international operators and driving the multi service strategy.
He has also a strong experience of 8 years in Fraud and Revenue Assurance risk management and is fully engaged into transformation projects. On behalf of Orange DRC, he has had a strong contribution into making the fight against Covid-19 using Mobile Data a reality in DRC.
Abdoul has graduate from ESMT of Dakar and holds a master degree of Computer Science from Sup Management of Mali.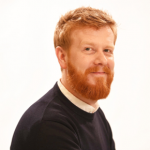 Robert Childs
Strategic Engagement Lead, AI for Impact, GSMA
Rob Childs is the Strategic Engagement Lead for the AI for Impact initiative, at the GSMA, leading activity to develop and scale adoption of mobile big data analytics. Prior to joining the AI4I team Rob worked with a global focus on IoT technologies in Digital Health/mHealth, engaging with GSMA members and the broader ecosystem to accelerate the delivery of new connected devices and services addressing interoperability, regulatory issues and IoT security. Rob has supported numerous initiatives, such as the European Commission programme United4Health, ITU m-Powering Development mHealth working group and the Broadband Commission for Sustainable Development mHealth working group. Rob has also represented the GSMA as member of the EC eHealth Stakeholder Group.
Prior to joining the GSMA, Rob worked in the Pharmaceutical Industry specialising in Market Intelligence, Sales Strategy & Business Analysis, advising Pharmaceutical Companies across Europe on their sales and marketing implementation strategies.