Scope 3 Guidance for Telecommunications Operators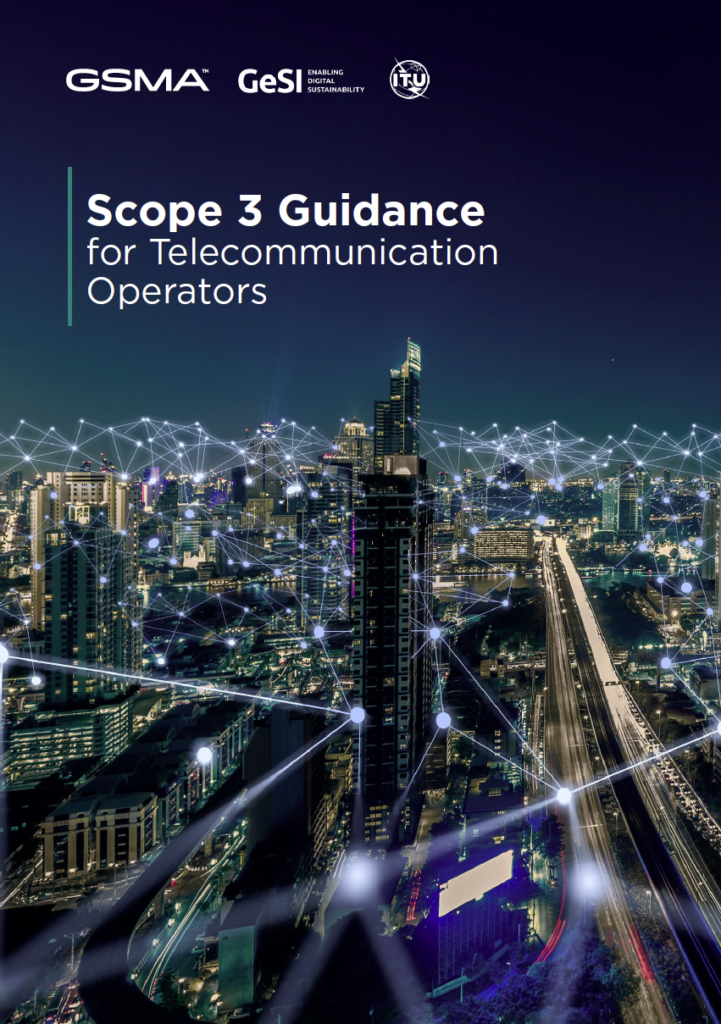 Across the information and communication technology (ICT) sector, companies are responding to the climate crisis and rising greenhouse gas (GHG) emissions. ICT companies are committing to not only reduce their own GHG emissions (Scope 1 and 2) but also the emissions resulting from value chain activities (Scope 3), including their supply chains and customers.
This guidance, developed by the GSMA, GeSI and the ITU, harmonises methods for telecommunication operators to assess and report their Scope 3 GHG emissions and to increase coverage and transparency. It is intended to supplement, not supersede, existing standards.