5G Acquires New Superpowers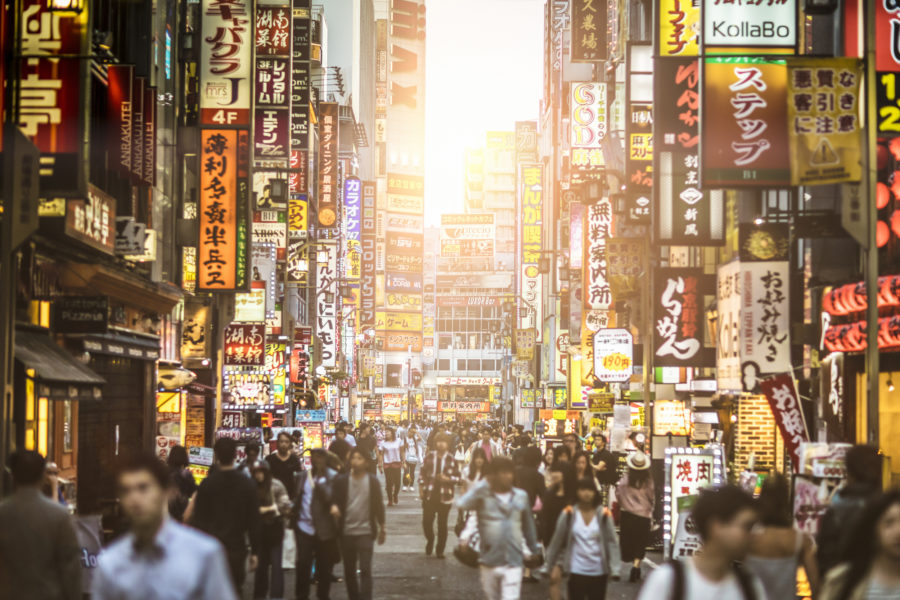 The rollout of 5G mmWave tech is giving mobile networks exciting new capabilities
Consumers and businesses are about to experience a step change in the quality of mobile coverage in crowded indoor and outdoor areas. Operating in both mmWave spectrum and frequency bands below 6 GHz, 5G networks will ensure everyone in stadiums, concert venues, transportation hubs and other so-called hot zones can access the bandwidth they need. That was one of the main takeaways from the GSMA 5G mmWave Summit at MWC Shanghai 2023.
The Summit heard that there are now more than 170 5G mmWave devices, including more than 50 smartphones, commercially available. As 5G mmWave matures and the cost of equipment falls, the technology is being deployed in major new markets. As well as commercialisation initiatives in India, representatives from each of China's big three mobile operators – China Mobile, China Telecom and China Unicom – told the Summit they plan to use 5G mmWave technology to extend and complement the capabilities of their existing 5G networks.
Wei Jinwu, Deputy Dean, China Unicom Research Institute, said: "I personally believe that the industry of mmWave has already matured… We need to use mmWave comprehensively, use its high capacity, high speed, high precision features." He described 5G mmWave as a very efficient technology for live streaming high-definition video from large exhibitions and conferences, while also being well suited to manufacturing use cases requiring the reliable transfer of large volumes of data and delivering immersive experiences to consumers. Dr. Nan Hu, Vice Director, Department of Wireless and Terminal Technology Research, China Mobile Research Institute, agreed that more and more use cases will emerge as the cost of 5G mmWave equipment falls.
Wang Qingyang, Director, Department of Mobile and Terminal Technology Research, China Telecom Research Institute, emphasised the flexibility provided by 5G mmWave networks, noting that the technology can be configured to provide very fast uplinks, as necessary. He said that tests conducted by China's mobile operators in the Shanghai subway had found that 5G mmWave networks can support an average throughput of 1.2 Gbps from the train carriages to nearby base stations.
A big jump in spectrum assignments
As 5G mmWave deployments expand, economies of scale will kick in. At the end of March 2023, 22 mobile operators in 12 countries had launched 5G mmWave services, according to GSMA Intelligence, the GSMA's research arm.
"This year is going to see a significant change when it comes to spectrum assignments," added Pau Castells, Head of Economic Analysis, GSMA Intelligence, forecasting that a further 15 countries will allocate mmWave spectrum to 5G, "which is a big jump compared to where we are today."
According to GSMA Intelligence analysis, it may be cost-effective to deploy 5G mmWave in dense urban areas in China [JG1] as soon as [JG2] the spectrum is available, while the same may be true in Europe from 2024. "We expect 5G mmWave to become increasingly central to the 5G evolution globally," Castells added. "We estimate that 5G will have an approximately 1% impact on global GDP by 2030 and… mmWave should be contributing around a quarter of that at least" (see diagram).
Indeed, Philippe Poggianti, VP of Business Development, Qualcomm France S.A.R.L, described 5G as a superhero "and with 5G mmWave we are adding more superpowers to those the superhero already has." He noted that more than 65 vendors are investing in the development of 5G mmWave devices, underlining the widespread confidence in the technology.
The rollout of 5G mmWave networks in China and India will constitute part of a third wave of deployments, which expect to use the same 26 GHz spectrum band that is being harnessed in Europe and Australia. Poggianti noted that this geographic expansion will help 26 GHz equipment makers generate economies of scale and lower prices.
A consumer survey by Qualcomm Technologies and GSMA found that three of the top five pain points around connectivity are caused by crowds and that many respondents would be prepared to pay a small premium to avoid congestion. "In a conference like this, the Wi-Fi is usually not very good because a lot of people are using it simultaneously," Poggianti added, highlighting the opportunity to use 5G mmWave to address such issues in indoor venues, as well as in transport hubs and stadiums.
Delivering fibre-like performance
Another key use case is to provide cost-effective broadband to buildings that are not served by fibre. Yan Feng, Vice President of Huawei Wireless Network 5G Product Line, said that 5G mmWave can support theoretical speeds in the downlink as high as 4 Gbps, even at distances of 5 km. While the average throughput experienced by individual users will be a fraction of that, it could still be comparable to fibre at around 330 Mbps (see graphic).
Feng also highlighted how 5G mmWave networks can support very high speeds in the uplink and precise positioning with centimetre-level accuracy.
Hu said that ZTE is engaged in "lots of discussions" with drone companies, as 5G mmWave supports "very accurate detection of these devices, so it is very helpful." The technology can be used by vehicles as a kind of radar to detect obstacles within 100 metres or within one kilometre, with the help of a nearby base station, he added.
At the same time, 5G mmWave networks can increasingly take advantage of standalone 5G core networks, which can be configured to support slices of connectivity that can be dedicated to specific applications. Hu concluded that 5G mmWave is a step towards 6G, which could use the terahertz frequencies.
As 5G advances on multiple fronts, the technology has strong potential to help mobile operators increase ARPU (average revenue per user).
The GSMA's 5G mmWave work is a GSMA Foundry initiative. Find out more on www.gsma.com/foundry
For more detail, including the full presentation slides and video presentations visit:
5G Futures Summit - Session 1: 5G mmWave: Watch On-Demand