GSMA 5G mmWave Accelerator Project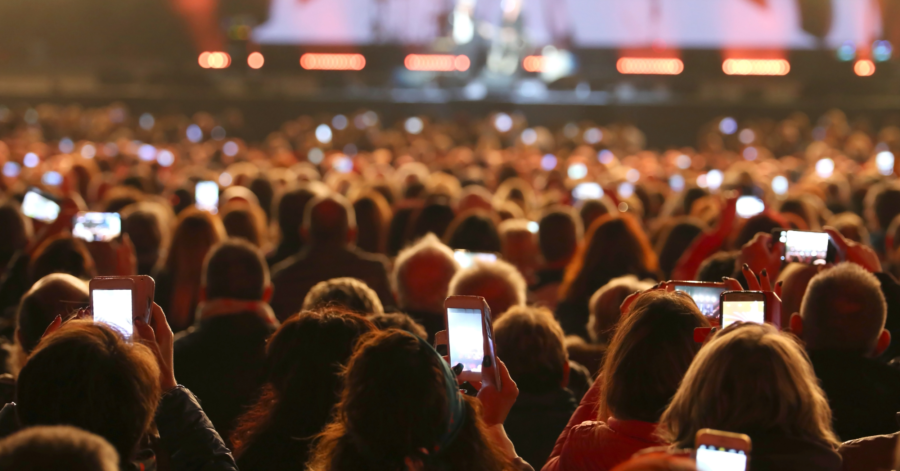 5G mmWave is crucial to the widespread deployment of 5G – and the industry is doing all it can to ensure its success
One of the major appeals of 5G is its potential to provide high quality, high throughput connectivity – and to do so at scale. Yet the industry faces a challenge of providing these advantages at speed. Part of the answer lies in 5G mmWave, the high-frequency spectrum suited to short-range, densely populated environments, such as stadiums and campuses. Scenarios like these are increasingly difficult to serve effectively with existing low-band and mid-band spectrum.5G mmWave doesn't just alleviate demand, it's capable of supporting emerging applications such as streaming 4K video and augmented reality en-masse.
Supporting the widespread deployment of  5G mmWave has become an industry imperative, and has resulted in the GSMA 5G mmWave Accelerator Initiative. The project is led by major organisations across the industry such as China Unicom, NTT DOCOMO, Telstra, TIM, Verizon, Deutsche Telekom, ZTE, Ericsson and Qualcomm. Over the past two years, these companies have been sharing mmWave intelligence, developing best practices and investigating use cases that will help the 5G industry realise its forecast of contributing $5 trillion to the global economy by 2025.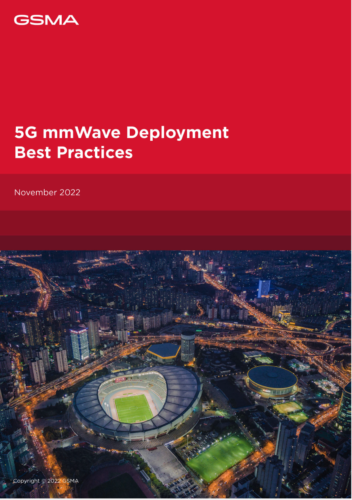 One of the project's chief goals is the mutual identification of key technical challenges and how to resolve them. The outcome has been the production of two important documents, 5G mmWave Deployment Best Practices white paper and later the 5G mmWave Coverage Extension Solutions white paper. These documents provide crucial information on how the high-frequency technology can be made to work in situations where it's typically blocked and interrupted by objects and people. The documents identify a number of key deployment scenarios and how to cater for them. For example, operators seeking to deploy high density outdoor hotspots could begin by co-siting existing LTE sites to prevent coverage gaps.  When considering 5G mmWave for FWA, operators can also make use of mmWave's extended range capabilities, which can be used to support more sparsely populated communities.
Beyond providing answers to key issues of coverage, the initiative sought to resolve other critical issues that may act as barriers to adoption, such as power consumption. A major contributor to 5G mmWave UE power consumption comes from the Radio Frequency Front-End (RFFE) and digital baseband processing, which results in battery drain and even a reduction in the battery lifecycle. Here, the project group identified a number of ways in which this can be mitigated, ensuring deployments are viable and cost-effective.

The effect of this collaborative research has been to produce some cutting-edge deployments that shine a light on how 5G mmWave works in practice. For example, Telstra, have demonstrated how this technology underpins the capabilities of their new smart apartment. Supported by Wi-Fi 6, 5G mmWave was able to reliably support over 100 connected devices of various types – well over the average of 15-25 devices that are usually found. Elsewhere the group sought to identify and communicate the industry's most advanced 5G mmWave deployments through the 5G Transformation Hub. The Hub contains a library of case studies on how the technology has been deployed in various scenarios and geographies, such as theatres, subways and stadia.
According to Ericsson's 5G global consumer study, reported as the largest ever consumer survey on 5G, the demand is clear. People want 5G and are prepared to pay for it – despite global and economic uncertainties. They also value it over other expenditures such as video on demand and music subscription services. In part, this is a reflection of the great array of human needs served by mobile broadband, but it's also a show of faith in services such as the metaverse, which users believe can only be enabled by 5G.
The industry can take confidence that consumer demand for 5G remains high – but it must maintain this by doing everything within its power to meet expectations. Collaborative projects such as the 5G mmWave Accelerator Initiative are a sure sign that the industry is doing so, and the market appears to be genuinely developing as a result. With solid growth in the number of 5G mmWave devices coming to the market in the past 24 months, we can increasingly expect deployments as a part of everyday life. A new hinterland for 5G is within touching distance, the industry just needs to ensure it keeps pulling in the same direction to get there.
For more information on the 5G mmWave Accelerator Initiative, please visit our Resource Library on the  5G mmWave homepage
and the 5G mmWave Content Hub website.
Contributors