Watch on-demand: 5G Futures Community Webinar #1
?rel=0&enablejsapi=1" width="620" height="345" data-image="https://www.gsma.com/futurenetworks/wp-content/uploads/2023/09/Panel-discussion-screengran.png" data-mute="false" data-controls="true" data-start-level="3">
Unlocking the Value of 5G: Beyond Connectivity
Watch the inaugural GSMA 5G Futures Community webinar #1 "Unlocking the Value of 5G: Beyond Connectivity" on demand here.
Key takeaways:
Gain insights from GSMA Intelligence on strategies for building networks that are sustainable, secure, open, and financially rewarding.
Discover the industry-wide imperative for a profound transformation, as discussed by Telefonica.
Explore real-world examples showcasing the tangible benefits 5G brings to end-customers during a fireside chat with one of our valued 5G end-customers, Jordi Van Den Bussche.
Duration: 75-minutes
Speakers: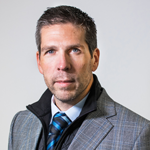 Peter Jarich
Head of GSMA Intelligence, GSMA Intelligence
Peter leads the GSMA Intelligence analyst team, driving its content strategy and agenda. Working across the GSMA membership and broader mobile ecosystem, Peter is responsible for developing insights into the intelligence products
required by the market as well as the best ways in which to deliver them. In the near-term, this means driving the rollout of new data sets and research on topics ranging from 5G and IoT, to Consumer Demand trends, Fixed TV & Convergence.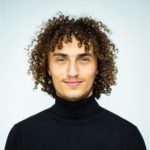 Jordi Van Den Bussche aka Kwebbelkop
Influencer | Founder & CEO at JVDB Studios, JVDB Studios
With over 15 million subscribers on YouTube, Jordi van den Bussche is best known as gaming influencer Kwebbelkop. Always looking to push the boundaries of multimedia, van den Bussche is also the founder and CEO of JVDB Studios, which focuses on empowering content creation with cutting-edge technology. He has lead the charge of virtual influencers with his virtual character Bloo, who has a successful YouTube channel of his own, and he recently released a revolutionary video translation and dubbing tool called DubDash, that uses AI to fully transform a video's spoken language. Van den Bussche also spearheaded the videogame development studio Phantom Coast, who recently announced their innovative new videogame HELSKATE.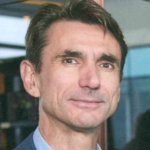 Juan Carlos Garcia Lopez
SVP Technology Innovation and Ecosystem, Telefonica Group
Juan Carlos is SVP Technology Innovation and Ecosystem at Telefonica Group, focused on technologies like Edge Computing, NaaS, Network Slicing or AI. He leads the Technology Architecture and Innovation Plan and oversees Telefonica's participation in standards (O-RAN, ETSI, 3GPP…) and industry fora, representing Telefonica in bodies like the GSMA, Telecom Infra Project, 5TONIC (Telefónica's 5G ecosystem lab), INDESIA (Spanish association for the development of the Data Economy and AI in the Industrial sector) or the European Alliance for Industrial Data, Edge and Cloud.
He has developed a good part of his career at Telefonica GCTIO unit with different VP positions:  Technology and Architecture (2017-19), Radio Access (2016-17), Transport (2015-16), Operations and Plans (2010-11), Architecture and Plans (2008-9), Fixed Access (2006-7).
Along his 32 years in the Group, he has worked in several Telefónica companies: Germany (2011-14), Data Europe (Italy 2000-2, Germany 2003-5), Latam (1998-2000), R&D (1990-97), playing different technology, architecture, engineering, business development and R&D roles, with periods residing in US and Germany.
He has a Telecom Engineering degree at the Polytechnical University of Madrid and worked for seven years as associate professor of Computer Science at Carlos III University in Madrid.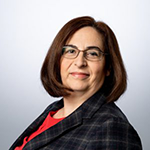 Barbara Pareglio
Executive Director for Advanced Air Mobility and IoT Technical Director, GSMA
Barbara has over 20 years of experience in the mobile industry. She has been part of the GSMA Internet of Things Programme since 2014, working on several aspects of the IoT such as the development of the Mobile IoT Technologies (LTE-M, NB-IoT), GSMA IoT Security Guidelines, GSMA Drone Interest Group and looking at a variety of emerging technologies, like machine learning/AI and edge computing, for helping the mobile industry to create trusted solutions for the IoT. Before joining the GSMA Barbara worked in R&D in several areas of telecommunications, including Intelligent Networks, IMS, Service Enabling and M2M/IoT. She also participates in and actively contributed to several standards.
The GSMA Internet of Things helps operators to fully realise the opportunity in the IoT, operators must deliver secure IoT networks as well as scalable value added data services for the world's industry and machines beyond connectivity. This is to be achieved by industry collaboration, appropriate regulation, optimising networks as well as developing key enablers to support the growth of IoT.
Session description
Since its initial deployment in 2019, 5G has rapidly expanded to nearly 270 countries worldwide, achieving a remarkable 16% market penetration. This achievement is a testament to the exceptional speed, responsiveness, and versatility offered by 5G networks, enabling reliable and secure connections for a multitude of simultaneous users.
The widespread adoption of 5G is driven by its adaptability to diverse industries and evolving use cases that demand the advanced capabilities it provides. However, to ensure the survival of the industry, it is crucial to generate a return on the substantial investments made in 5G. While 5G has already demonstrated its value through enhanced speed, reduced latency, and improved security, many organisations struggle to monetise 5G due to traditional connectivity business models that lack innovation, flexibility and relevance in this new era.
To justify the substantial investment in 5G, it is essential for it to succeed in both consumer and enterprise markets. This raises an important question: How can 5G deliver value beyond basic connectivity to customers? In our webinar, industry experts from leading global operators, device suppliers, network equipment vendors, and industry partners will address this question, sharing their insights and engaging in discussions.