Rapporteur Membership is open to non-GSM licensed operators moving to LTE/HSPA or those who have committed to roam on GSM networks. Rapporteur Membership is also open to affiliates of Operator Members, who are Machine to Machine (M2M) operators.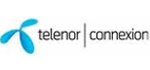 Telenor Connexion AB
At Telenor Connexion we believe in a smarter and more sustainable world through the use of connected services. A connected society is a smarter society where we make better decisions for people and the planet, enjoy a higher quality of life and become more productive and efficient.
Companies of all kinds are now connecting their products at an ever accelerating pace. We are talking about smart cars, smart energy, smart healthcare, smart homes and more. We help many of these companies get connected. Together with our customers and partners we are creating a smarter society – every day. By bringing together people, processes, data and things in new ways, we improve people's lives, reduce environmental impact, create new revenue and add value to businesses. We have more than 15 years of experience in designing and operating connected business solutions and are working together with companies such as Volvo Cars, Nissan, Scania, Telcare, Securitas Direct and Hitachi Construction Machinery. Our dedicated and motivated global team is the heart of our company – and we are here to help! The Service Desk team supports you 24/7. Our Head Office is in Stockholm and we have local offices in UK, Germany, US, and Japan. At our Tech Center in Karlskrona we test new ideas, improve your solutions and develop state-of-the-art business applications. The company was established in 2008 and originates from the successful M2M business within Telenor Sweden. Telenor Connexion is wholly owned by Telenor Group, one of the world's major mobile operators.