The GSMA Innovation Fund for Digitisation of Agricultural Value Chains aims to scale digital solutions for the agricultural last mile and improve smallholders' financial inclusion, livelihood and climate resilience.
We are excited to announce the following 7 organisations who have been awarded grants under our Innovation Fund via a competitive selection process: MTN Rwanda, MTN Ghana, Vodacom Tanzania, Jazz Pakistan, Dialog Sri Lanka, PT Koltiva (Indonesia) and Agromall (Nigeria).
Each of these 7 grantees have formed a consortium with key local agricultural stakeholders such as agribusinesses, financial service providers etc. to launch and/or scale solutions for agricultural value chains and smallholder farmers in their respective markets.
Agromall Nigeria Key consortium partners: NIRSAL Microfinance Bank and Unity Bank.
Agromall is a Nigeria agritech company that works with smallholder farmers and agribusinesses to help farmers access a variety of affordable financial services that enable them to improve their practices and expand production. Agromall is building on its existing solution ADAP (AgroMall Digital Agriculture Platform), by providing increased transaction transparency to agribusinesses, farmer cooperatives and government intervention programmes. This will enable farmers' financial inclusion through access to digital financial services (input credits and other segmented financial services including crop insurance) and digital procurement (direct market access for produce). The project focuses on rice, maize and soya bean value chains.
Koltiva Indonesia Key partners: Mars, Cargill, Sinarmas.
Koltiva AG is an integrated agriculture technology company that provides tailor-made software solutions and services for end-to-end business processes. Established in 2013 in Indonesia, and incorporated 2017 in Switzerland, their solutions are successfully deployed by agribusiness clients in 28 countries.
Koltiva is geared towards assisting natural ingredients sourcing and processing companies achieve profitable and inclusive growth including in the following value chains; oil palm, cocoa and chocolate, coffee, rubber, and seaweed. Partnering with the GSMA, Koltiva is building on its suite of existing apps by adding digital payments and digital financial services (such as loans or insurance), while exploring the potential for additional use cases such as climate smart advisory for smallholder farmers. The company is also working to improve the user experience on its' existing apps and to add more features such as advisory services.
Dialog Axiata PLC Sri Lanka Key consortium partners: Tea Research Institute, KDU Group, Agrithmic.
Dialog Axiata PLC has a longstanding commitment to leveraging agritech services for the benefit of smallholder farmers. Having invested in a proven digital platform field-tested in the tea sector, Dialog are integrating their Govi Mithuru agricultural advisory service in addition to the eZ Cash mobile money service to provide a holistic suite of digital services to enhance smallholder tea farmer's productivity, financial inclusion, climate resilience and livelihoods. Dialog are also investing in novel use of commercial microwave links (CML) to support weather-index insurance services through hyper-local weather monitoring and real-time decision-making for insurance payouts.
Jazz Pakistan Key partners: Bakhabar Kissan and Ricult.
In a country where agriculture employs 39% of the labour force and contributes 19% to GDP, Jazz Pakistan, recognizing the commercial and socio-economic opportunity, are focused on establishing an agriculture vertical, under their digital team. Partnering with GSMA and building on its existing B2C agriculture advisory (AgriVAS) offering for farmers named Bakhabar Kisaan (Informed Farmer), Jazz is partnering with two digital agriculture companies, Ricult and Reap Agro, to digitize farmer profiling, procurement records, payments and advisory for farmers. These pilots are focused on the maize, potatoes and wheat value chains with plans to expand into fruits and vegetables. Jazz is also in the process of designing an in-house platform that aims to address both B2C and B2B customer segments with an objective to improve yields, income and financial inclusion of farmers in Pakistan.
MTN MobileMoney Limited Ghana Key partners: Royal Commodities, Touton and ITC
MTN, Ghana's largest mobile money provider, is focussed on digitising the flow of money in the cocoa value chain which is central to the Ghanaian economy. Building on early pilot successes in digitising farmer profiling, procurement and payments, the company is now focused on further iterating and scaling this offering with the addition of digital advisory services and improved enterprise reporting and management functionality, for improved transparency and traceability.
MTN Rwanda Key partners: Sorwathe, Rwanda Mountain Tea and Karongi/Muganza.
MTN Rwanda's leading mobile network operator is working towards digitising the tea value chain. Since March 2019, MTN Rwanda has been piloting a digital solution with one of the biggest tea factories in northern region of Rwanda to digitise key parts of their field operation including farmer profiling, farmer procurement and farmer digital payment. Farmers are digital profiled and issued with an RFID card which is then used at the point of harvest collection to record crop and inform the digital payment process.  The agribusiness can track real-time harvest. MTN Rwanda aims to scale and improve its' existing digital solution to enable agribusinesses to digitally profile their farmers, track real-time harvest activity through online dashboards and add offer loans and mobile-based crop index insurance for smallholders.
Vodacom Tanzania Key partners: Alliance Ginneries, Tanga Dairy Co-operative Union (TDCU) and Silverlands.
Vodacom Tanzania is the leading telecom operator in Tanzania. Vodacom's strategy is to digitize agricultural value chains in Tanzania focusing on cotton, dairy and maize value chains. Vodacom Tanzania is re-launching its existing M-Kulima service – a single-point enterprise solution allowing agribusinesses to digitally profile their farmers, as well as communicate and transact with them through an advisory service and mobile money payments. The objective is to propose digital finance services for smallholders such as digital agricultural loans, climate smart advisory and PayGo solar for irrigation.
Fund objectives
The Fund prioritises enterprise services targeted at organisations (e.g. agribusiness, cooperatives, etc.) procuring from smallholders with the focus on those living on less than USD 2 per day.  The specific objectives of The Fund are to:
Scale enterprise (B2B2C) solutions which digitise the agricultural last mile,
Increase adoption of mobile money in rural areas, with the focus on agriculture-dependent communities,
Promote farmer financial inclusion, livelihoods & climate resilience,
Promote partnerships in the agritech space, between mobile money providers, agritech companies and agribusinesses.
To achieve these ambitious objectives and de-risk innovation, the GSMA AgriTech programme has provided grants of up to £220,000 to each of the 7 grantees. In addition, over the next two years of engagement with each of the grantees, the GSMA will provide in-kind support and consultancy to assist the development of business plans, and service implementation through market research, user-centric design, business intelligence, monitoring and evaluation and user-testing with agribusiness staff and smallholders.
To provide this in-kind support GSMA has contracted two specialty consultancies. Altai Consulting will be leading on monitoring, evaluation & learning while design firms Cobalt and YUX will be providing user-centric research and product design
Grants were available across two categories of application: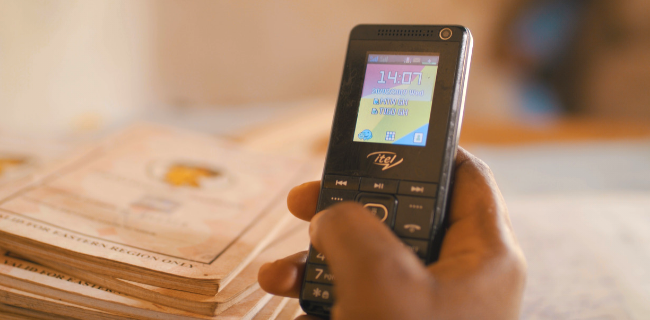 MOBILE MONEY DRIVEN CATEGORY
Open to mobile money providers in partnership with AgriTech vendors who are developing, implementing, launching and/or scaling enterprise services (B2B2C) which digitise the agricultural last mile procurement and communication with smallholders.
The proposed development or evolution of an enterprise service must include the following primary use-cases:
Digitising procurement records and smallholder farmer profiles (static and dynamic information);
Digitising payments to smallholder farmers via mobile money;
Digitising communication and providing advisory services for smallholder farmers.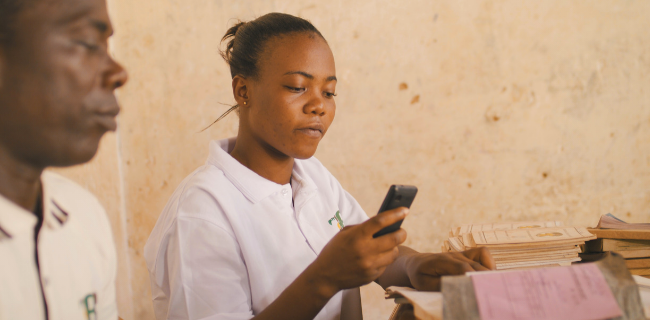 DATA DRIVEN CATEGORY
Open to AgriTech organisations who have already scaled a last mile agriculture digitisation service and established a model for generating digital farmer records and explored linking farmer records with financial service providers.
The proposed evolution of these services must include the following primary use-cases:
Digitising procurement records and smallholder farmer profiles (static and dynamic information) at a scale of at least 50,000 farmers in the proposed market;
Using existing deployment data and digital records of smallholder farmers to provide financial inclusion services through partnerships with third-party organisations;
Digitising communication and providing advisory services for smallholder farmers.
Applications for funding across both categories were assessed through a two-stage application process.  From 215 concept notes, 27 were invited to submit full business plan applications. The strongest 14 Business Plans advanced to the Fund Panel for careful consideration and 7 have been contracted.
Eligible applicants at Concept Note stage, irrespective of whether they received a grant under this Innovation Fund, have been invited to join the GSMA AgriTech Priority Learning Partners Initiative, where they will gain access to a number of knowledge sharing resources and events, including webinars on the topic of enterprise solutions for the last mile.  If you are interested in learning more about the AgriTech Priority Learning Partners Initiative, please contact us here.
To stay up to date with the progress of our Innovation Fund and to receive the latest insights and updates from the GSMA AgriTech programme, please subscribe to our quarterly newsletter.
THE GSMA INNOVATION FUND FOR DIGITISATION OF AGRICULTURAL VALUE CHAINS IS FUNDED BY THE UK FOREIGN, COMMONWEALTH & DEVELOPMENT OFFICE (FCDO), AND SUPPORTED BY THE GSMA AND ITS MEMBERS.