According to a poll conducted by the Thomson Reuters Foundation, mobile technology had the biggest benefit of all technology on aid operations in 2019, with drones also helping to speed up help to people in need.
Both technologies, combined, are increasingly being used to deliver medical supplies and respond to disasters. Through mobile networks, drone operators are well-positioned to identify, track, and control fleet of drones. The wide-area, quality, and secure connectivity provided by mobile networks can enhance the efficiency of drone operations beyond visual line-of-sight range (BVLOS).
COVID-19 has accelerated the growing demand for drones. The pandemic has driven countries like India and Sri Lanka to rapidly implement measures to widen the commercial and social applications of drones. However, while the case for mobile technology in developing contexts have been studied extensively, drones are relatively new technology, and their suitability and cost-effectiveness in these contexts have not been thoroughly examined. This blog examines the role of drones as suitable tools for delivering medical supplies.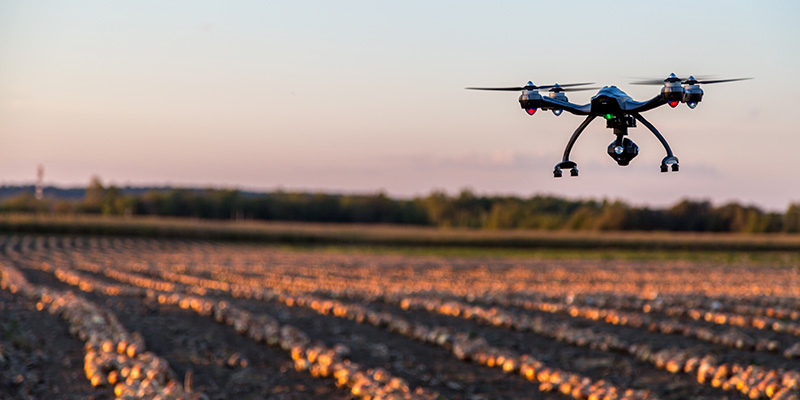 A case for drones for medical deliveries
A lack of access to all-weather roads is one of the biggest challenges facing affordable healthcare provision in rural areas in the developing world. Since many roads in these rural areas are inaccessible during rainy seasons, their population are hindered from life-saving and critical health products. This challenging terrain and gaps in infrastructure contribute to why at least half the world's population lacks access to essential health products and services.
Unmanned Aerial Vehicles (UAVs), generally known as drones, can be a viable option to bridge healthcare access gaps and address the last-mile delivery challenges and infrastructural inadequacies. In 2018, UNICEF commissioned a study that integrated drones in the health supply chain in two hard-to-reach districts in Malawi. The study found that the benefits of introducing drones as additional modes of transport included increased equity and access for patients, responsiveness to urgent needs and potential use in emergencies and catastrophes. Based on these results, the Ministry of Health (MOH) moved forward with integrating drones into the health system in the two districts.
As fast and efficient alternatives to using road transportation to cross unreliable terrain, drones can get to these places in minutes and with minimal risk of contamination. Here are two examples of drone companies delivering medical supplies during the COVID-19 pandemic:
Zipline contracted with 21 hospitals in Rwanda to deliver blood when it launched in 2016. The drone company has since expanded to 160 different medical products, serving close to 2,500 hospitals and health facilities across Rwanda and Ghana during the pandemic. Laboratory technicians can place orders using SMS, WhatsApp messages, toll-free phone call and Google Form.
Swoop Aero (a Frontier Technology Livestreaming funded company) delivers medicines and medical supplies from healthcare centres to remote villages and communities in Malawi, DRC and Vanuatu. Its drones have decreased request times from nine hours to 45 minutes in some cases, further enabling a more resilient health supply chain during the COVID-19 pandemic.
Drones have proven their versatility during the COVID-19 pandemic. In addition to delivering medical supplies, the technology is also being used to disinfect cities in Philippines, India, Ghana, Nigeria, and observe and enforce lockdown rules in Sierra Leone, Rwanda, Tunisia, among others. Other use cases can be found in this blog, 'How the emergence of connected drones is helping the fight against COVID-19'.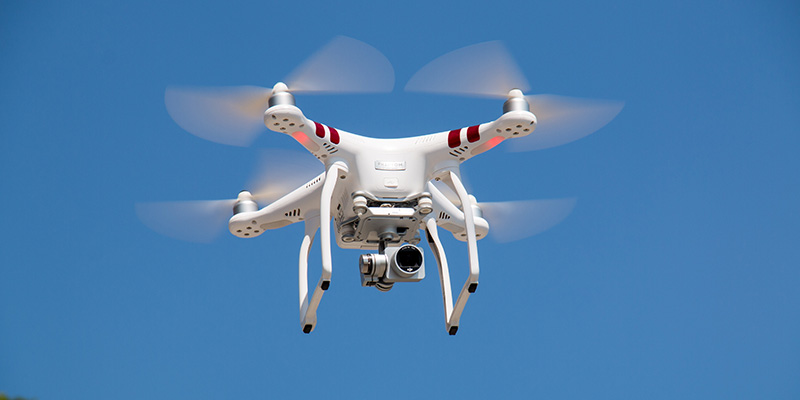 A case against drones for healthcare deliveries
Some researchers have highlighted the cost implications of drones as a means to deliver lab and blood samples in developing contexts. VillageReach conducted a costing study in Lilongwe, Malawi where drone costs were compared with the standard method of transporting samples via motorcycle. The study found that drones were less cost-effective than motorcycles in most modelling scenarios. However, technology cost is expected to decrease, and notably, the study did not include drones' procurement costs, weather operability, operational lifespan or maintenance costs in the analysis.
Similarly, another costing study conducted during the 2014-2016 Ebola epidemic in Liberia revealed that the per sample transport costs for laboratory samples were $0.65 for motorcycles and $0.82 for drones with operational ranges of 65 kilometers. However, the study did not account for cost savings that could accrue from bulk purchasing or equipment rentals and the downstream benefits of drones, including faster diagnostic turnaround times during public health emergencies. These two mentioned studies prove further data is needed to assess the long-term cost-effectiveness of drones in delivering medical supplies in developing contexts.
In addition to the cost implications, the lack of adequate drone regulations is another major challenge as commercial drone regulations are relatively new territory for regulators. Developing countries should develop drone regulations that reflect international guidance and consider best practices in other countries. A regulatory case in point is Rwanda's performance-based regulations (PBR) model, an agile regulation that enables drone companies to test their new technology, if they can prove that it meets safety requirements.
Are drones suitable tools for delivering medical supplies in developing countries?
The pandemic has proven the usefulness and suitability of drones to facilitate medical deliveries at the last-mile. However, to maximise the effectiveness of drones, the technology should be seen as a complement, rather than substitute, to land-based transportation. It should also be integrated within local health supply chains and health systems rather than operate in isolation.
Finally, while more data is needed to access the cost-effectiveness of drones, the cost is not the only (or most important) factor to consider if the technology can save lives.
---
The GSMA is constantly looking at how mobile networks are helping to support a variety of new innovative solutions beyond the traditional consumer type of communication. As part of this effort, the GSMA created a Drone Interest Group (DIG) consisting of over 50 members that are contributing to support drone operation through cellular connectivity. The interest group brings together mobile operators, aviation industry participants to develop recommendations on how to incorporate drones into airspace and how to use the mobile network as a communication channel for aviation usage.
In addition, the GSMA and the Global UTM Association (GUTMA) has set up a joint drone working group, the Aerial Connectivity Joint Activity (ACJA). ACJA is a forum where members of the telecom and aviation industries work together to unlock the full potential of unmanned aerial vehicles (also known as simply drones) by allowing them to operate beyond the pilot's visual line of sight.
For more info visit www.gsma.com/drones.
---
The GSMA Mobile for Development (M4D) Central Insights Unit is an initiative supported by the UK Foreign, Commonwealth & Development Office (FCDO), the GSMA and its members.