In the last decade, container-based sanitation (CBS) solutions have been emerging as a viable low-cost option for sanitation service delivery, particularly in low-income urban settlements where demand for sanitation services is high and on-site sanitation (i.e. septic tanks) and sewerage (i.e. a piped network) are either not feasible or cost-effective. CBS solutions use household toilets that collect waste below in sealable and removable containers (or 'cartridges') that can then be safely collected and emptied at a treatment site.
Founded in 2016, the Container Based Sanitation Alliance (CBSA) is a coalition that seeks to help CBS services reach scale and have a sustainable impact in urban areas around the world. In May 2018, the CBSA received a grant from the GSMA Mobile for Development Utilities Innovation Fund to develop a mobile app and web-based platform to support CBS operators offer efficient delivery of household sanitation services. The mobile application, called VeriSan, was designed to help CBS providers track waste collection processes, collect payments with mobile money and communicate better with its customers.
Under the grant four CBSA members worked on developing and testing VeriSan:
Over the course of the grant project, the CBS partners together reached 11,240 beneficiaries of which 50 per cent were female customers. On average, CBS partners collected and treated 71.03 tonnes of waste per month.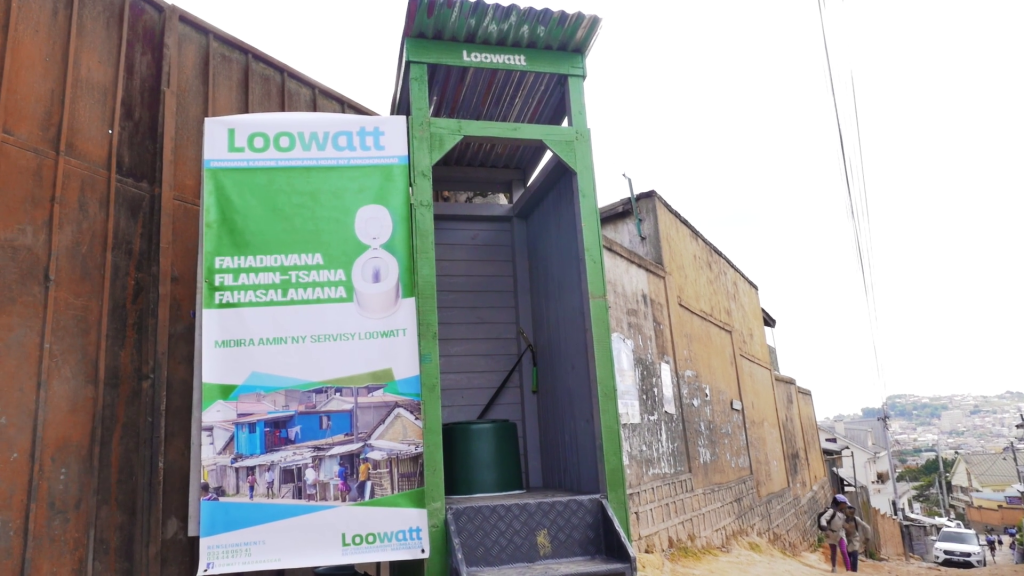 The software needs of CBS providers
The aim of the grant was to develop a consolidated web and mobile enterprise resource planning (ERP) platform that could be adapted for use by any CBS provider. For CBS providers this is an essential tool. In addition to the core customer relationship management (CRM) functionality needed for any start-up, CBS providers have the added complexity of needing to monitor and manage the collection of waste from toilets. Digitalising this aspect of operations can offer significant benefits, as managing this system using manual data collection is expensive, prone to errors, and overall doesn't give the level of visibility needed across the organisation for the logistics.
At the start of the grant project, the six CBSA members (including Clean Team and Sanergy beyond this mentioned above) each operated their own different ERP systems, including two of them who had systems built-on the Salesforce platform (SOIL and Sanergy). The key drawbacks of the existing platforms included:
Cost-inefficiency – The systems built upon Salesforce were cost prohibitive after a certain number of accounts. At the start of the grant there was a wide range of existing IT costs per toilet, per month, from $3 to $0.06. These costs represented between 66% and 3% of the price per month charged to customers. CBSA partners have a target to reduce these costs to $0.1 per toilet per month, equivalent to approximately 2.5% of the price per month charged to consumers.
Inflexibility – The different systems were built for one entity to use, lacking the ability to on-board additional deployments in other geographic areas or organisations.
The platform developed under the grant, VeriSan, is a mobile and web-based platform with modules to manage the entire customer and sanitation value chain from lead generation, customer conversion and toilet installation, toilet servicing and waste collection. VeriSan also supports billing and payments (including mobile payments).
The solution includes architecture that allows the system to be scaled across multiple CBS entities, allowing each entity to have their own data and the super-admin to have access to aggregated data from across providers. While there are several off-the-shelf web and mobile solutions that have similar functionality, the CBSA decided that the up-front investment in developing customised software was worthwhile given the potential savings further down the line and additional functionality.
Results and insights from the grant
Over the course of the grant the VeriSan platform was designed, developed and piloted. After a detailed design process involving the four key partners, the decision was taken to buy a licence to use a tech stack from Clean Team Ghana as this could be customised to meet the needs of the CBSA partners. In evaluating the options for developing VeriSan this emerged as the most cost-effective route to building a tailored and flexible platform. The table below outlines the modules tested by each partner.
| | | | | | |
| --- | --- | --- | --- | --- | --- |
| | Lead mgmt. | CRM | Toilet servicing | Mobile payments | Complaints and task mgmt. |
| Loowatt | ✓ | ✓ | ✓ | ✓ | ✓ |
| Sanivation | ✓ | ✓ | ✓ | | ✓ |
| SOIL | ✓ | ✓ | ✓ | ✓ | ✓ |
| X-Runner | ✓ | ✓ | ✓ | | ✓ |
Working with multiple partners spreads risk, but also highlighted the difference in organisational needs
Having the opportunities to test the platform across multiple organisations and geographies provided rich learning regarding which functionality was critical for different organisations and more robust testing. However, there are risks associated with this approach as features confirmed with one partner may not necessarily meet the needs of another. In the development of VeriSan, a common set of features was agreed for the development roadmap, though in practice each partner needed slightly different functionality. Negotiating these differences added to the development time.
The experience of integrating with mobile money platforms varied, and open APIs were the key difference
The main insight for the mobile industry is that it is still very hard in many markets for small entities to access the support they require to adopt a mobile-first solution. Key challenges relate to mobile money integration or access to mobile money APIs or instant payment notification. The partners in Kenya had a positive experience integrating with Safaricom and M-PESA: their easy to access developer sandbox allowed for rapid integration. However, in Haiti and Madagascar, both payment platforms lacked the APIs to ease integration with VeriSan and getting access to the software developer support from the MNO to support the integration was challenging. Addressing this API challenge has been a key area of work for the GSMA, through our Instant Payment Notification Hub, and through our harmonised mobile money API specifications for mobile operators, yet these solutions take time to be rolled out widely.
Coming out of pilot there were still some barriers to adoption
At the end of the grant, two of the partners (Loowatt and X-runner) committed to using the platform. Sanivation was unable to deploy it due to ceasing some operations in Kenya, but plan to use VeriSan in future projects. SOIL is keen to use the system but faces some barriers in migrating related to keeping historical data. Additionally, their current system, built on Salesforce, is stable and delivering the data they need, and they were less keen to adopt a system still in development.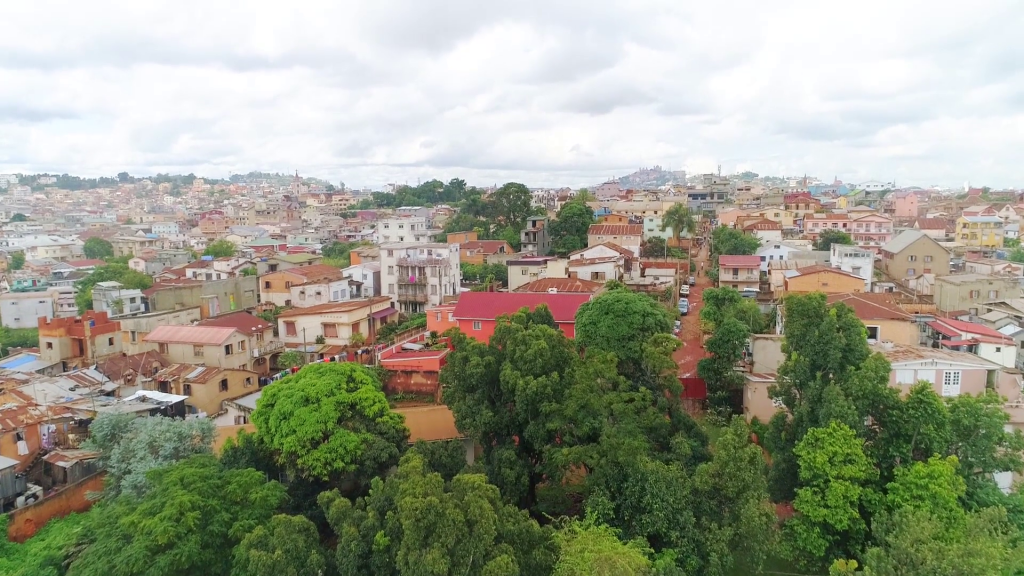 Looking forward
CBS approaches are relatively new in urban sanitation, having only emerged over the last ten years, and not yet reaching scale. Nonetheless, CBS approaches are increasingly recognised as a valuable option for ensuring city-wide inclusive sanitation, as they provide one of the few viable options for safe sanitation in high-population density areas not served by sewerage. Additionally, a recent World Bank review of early CBS deployments found very high customer satisfaction across providers. That said, a critical challenge for CBS providers is achieving financial sustainability. The combination of high investment costs, low customer willingness and ability to pay, unknown economies of scale, and complex operational models mean that CBS providers need tools that can dramatically lower their operating costs. Since the grant closed, Loowatt has been using VeriSan in their work in Madagascar. Experiences from implementation have highlighted that a single system combining lead creation, toilet management, and CRM on a single ERP platform has proved a powerful management tool.
The GSMA Mobile for Development (M4D) Utilities programme is funded by the UK Foreign, Commonwealth & Development Office (FCDO), and supported by the GSMA and its members.