In early February, the GSMA Digital Utilities programme, in partnership with Diyalo and Gham Power, hosted a forum on "Improving Urban Water and Energy Services in Nepal". This forum brought together over 70 participants working across energy and water in Nepal and regionally, including senior government representation, C-level representatives from digital start-up and established companies and enabling organisations and funders in the sector. This blog summarises some of our key takeaways from the day.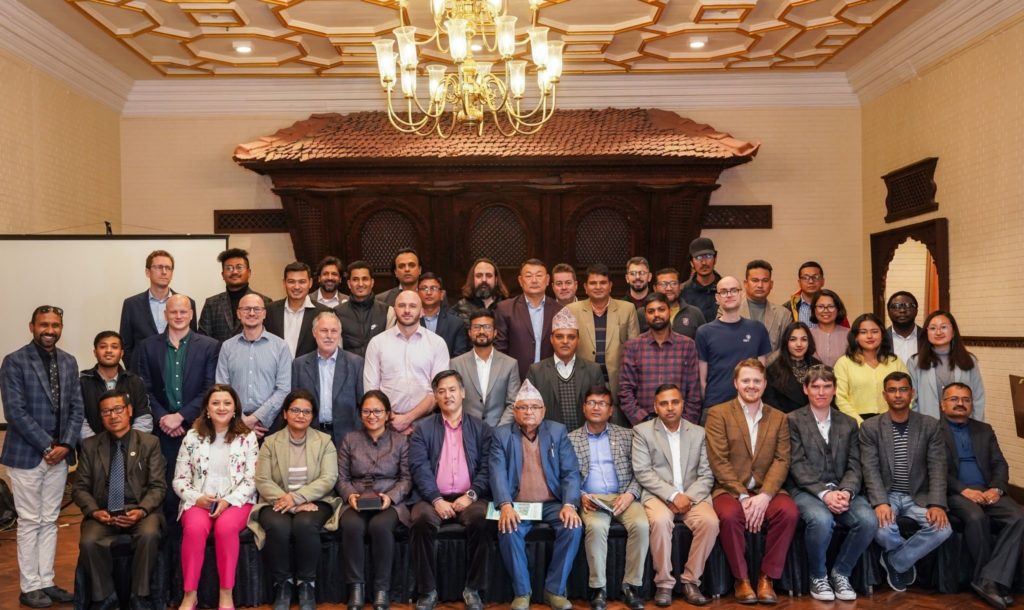 Reflections on digitalisation in the water sector
Nepal's water sector is extremely decentralised. There are tens of thousands of water projects managed in a variety of ways, from community-based, managed systems with hundreds of connections, through to KUKL (Kathmandu valley utility serving 2.2 million people). Were you to drive through the Kathmandu valley for half an hour, you'd likely pass through the jurisdiction of multiple different utilities as often the supply to a particular neighbourhood will be covered by a single independent utility/provider managing a supply through a small system. This highly decentralised sector context has consequences for digital adoption; the presence of many small independent entities means that large procurements or system integrations are more challenging. For example, digital payment providers report a large volume of transactions from National Energy Authority (the single energy authority covering all of Nepal), while the volume of digital payments is much lower for water.
Overall, digitalisation in the water sector remains at a nascent, or emergent, stage. While the larger utilities have digitalised their revenue collection, billing, and customer management, there are many smaller utilities that are operating entirely analogue systems, and adoption of IoT or remote sensing across the water sector is non-existent. Since March last year, the GSMA has been working with Diyalo to pilot IoT deployments to measure water quality, groundwater levels, and flow within the network with 16 water providers. These pilots represent some of the first efforts to bring real-time monitoring of services and quality to the water sector. Diyalo are uniquely placed to deliver this as they have an ERP offering currently used by 350 water providers, covering about 20% of the country's water supply. Digitalising core utility systems through the use of ERP software is an essential footing for deploying any advanced systems, and much of the discussion during the day centred on the need to build a digital foundation with many utilities through the adoption of such platforms.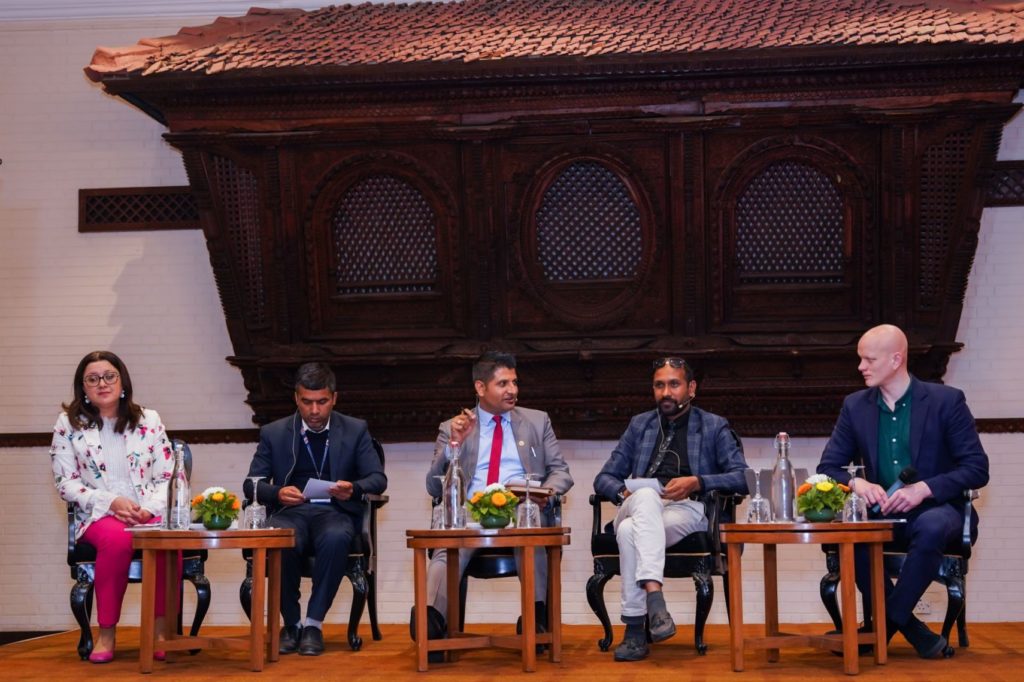 The issues of measuring quality and supply were also discussed in detail. Anecdotal evidence from some of the water utilities suggested that the groundwater supplies in the Kathmandu valley are dropping in places by as much as two metres a year, and utilities talked about continuing to need to lower the depth of their pumps to access water. This is both due to the rate of abstraction – most water supplies rely on drawing up groundwater and many cities have seen rapid urbanisation – and also to do with groundwater recharge. Nepal's water supply is highly seasonal, governed by the monsoon and meltwater from the Himalayas. Climate change poses a grave threat to the reliability of both of these sources. Rising temperatures means that supplies from meltwater are less reliable and in places will dry up, while unpredictability in weather patterns makes the rainfall less reliable. The offer of digital technology in monitoring and understanding these risks was much discussed, alongside how real-time data from digital sources can be integrated with the current national monitoring systems.
The water session concluded on discussing the opportunities for more effective public-private collaboration. With reflections on the need for an effective policy framework for private sector involvement, the importance of forums in allowing for dialogue, and discussions on the financing arrangements for infrastructure. Supporting utilities to keep supplies functional is a key challenge in the sector – according to government data, fewer than 30% of Nepal's 44,000 water schemes are fully functional. Where these systems fail, people pay, price gouging from privately owned tanker trucks is common and well documented. In times of scarcity in Kathmandu, these operators charge up to 40 times the amount utilities do, and often for water of poor quality.
Reflections on digitalisation in the energy sector
Nepal's energy coverage statistics appear, on the face of it, to be very positive. SDG 7 monitoring indicates that 94% of the country's population have access to electricity. This is a positive story, but hides behind it the realities of intermittent supply. Things are much better now, but a few short years ago blackouts of up to 18 hours a day were common. Between 2006 – 2017 a protracted energy crisis meant Nepal had the very lowest global figure for generation capacity to population: One gigawatt for 30 million people. For reference, it takes around 8 – 10 GW to power London at peak loads. The World Bank estimate that between 2008 and 2016 this energy crisis cost the country at least $11 billion in lost GDP. The situation has vastly improved since then, generation capacity doubled to 2.2 GW, and loadshedding is less common. However, Nepal has yet to fully develop the potential 40 GW in hydropower potential, and imports about a third of its energy from India. As so much, over 95%, of Nepal's generation is dependent on hydropower, the water cycle and energy production are intimately linked. The climate change threats to water pose similar tough questions for power supply. During the wet season Nepal produces excess energy supply, but in the dry season the costly imports are required to plug the gap.
Much of the discussions within the energy sector centred on the opportunities for creating more space within the energy sector for new players to enter parts of the value chain. In contrast to water, the energy sector is highly centralised, with currently limited opportunities for private investments, or for generation for decentralised energy providers to feed into the grid. In particular the role of solar and battery storage was a key theme. Battery storage offers new possibilities in terms of peak load management and seasonality in supply, and while the technologies are advancing and prices dropping, there was a healthy debate on when the unit economics may tip in favour of these solutions (if they haven't already). That the transmission and distribution network is not currently open to private investment was also identified as a potential barrier, while also acknowledging that doing so carries some risk. In encouraging new investment, blended finance, and in particular viability gap financing, was identified as likely needed in many cases. Furthermore, speakers in the panel emphasised that utilising open data structures could improve transmission and distribution.
Where next
Our previous forums in Lagos, Kigali, and Islamabad led to fruitful conversations, provided pathways for lasting partnerships between private sector innovators and the public sector, and we hope the same will be true for Nepal (for more visit our Digital Utilities Partnership Hub). In energy, the dialogue created a much needed space for the options for a wider set of players to participate in the sector, and a wider range of renewable sources to play a role in grid provision. The day concluded with Diyalo, and JanaJal (an India-based water start-up), signing an MoU that could pave the way for JanaJal's services to launch in Nepal. For the water sector, this dialogue represented one of the first, and only, opportunities for senior government officials to interface with digital start-ups providing impactful solutions in the sector. As the sector is at such a nascent stage there is a huge potential for these discussions to move to deployments, and we look forward to supporting these in the coming months.
The Digital Utilities programme is funded by the UK Foreign, Commonwealth & Development Office (FCDO), and supported by the GSMA and its members.