Following the launch of The State of the Industry Report on Mobile Money 2023, the GSMA Mobile Money Programme has spoken to senior mobile money executives on their view of the state of the industry. We spoke to Sachini de Silva, Head of Mobile Money at Dialog Axiata Sri Lanka which offers the eZ Cash mobile money service. Sri Lanka has a population of over 20 million among which eZ Cash is providing mobile financial services to almost 2 million people nationwide.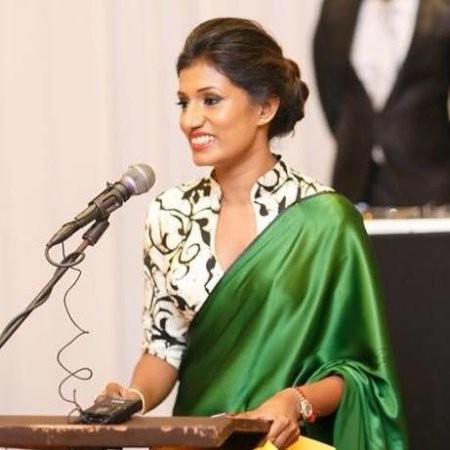 Sachini de Silva, Head of Mobile Money at Dialog Axiata Sri Lanka
---
Mobile money providers are increasingly diversifying sources of revenue and opening up their platforms to third-party open-API-based services. What do you think will be the key drivers of revenue for you in the next few years?
From a merchant/agent point of view, it's partnerships. Last year we partnered with one of the largest banks in Sri Lanka to provide agent banking. It enables bank customers to go to our agents and deposit or withdraw money. Banks in Sri Lanka close at around 3:30 pm, while some of our agents are open 24 hours. It also enables our agents to earn additional income. From September, we plan to partner with other banks and with three major remittance houses.
From a customer's point of view, relevance is important. We feel that for a customer to use mobile money, they need more than just transfers and bill payments. So, with the backing of Dialog Finance, we can offer the customer the ability to save and take out a microloan. Bringing all these services to the customer will create stickiness and loyalty.
Which mobile money use case do you think is the stickiest among your customers and why?
Sending and receiving money is our largest use case. However, we've just launched loans for our agents and it's working well. They appreciate what the service enables them to do and this has created stickiness. This has been a driver of growth so we have extended this to our customers because goods and services have become increasingly unaffordable in Sri Lanka. Also available to our customers are a device loan, called Lesi Pay, and a simple loan scheme, called Lesi Credit, where customers can only take money out through eZ Cash. Otherwise, people tend to look for instant loans via informal means such as loan sharks.
Which initiatives do you find effective in increasing women's usage of mobile money?
We experience a gender gap in the use of mobile money, for example, only about 30 per cent of eZ Cash customers are female. But Sri Lanka is a very female-led economy so we see a big opportunity to create awareness, partner with banks and drive women's use of mobile money.
The apparel industry in Sri Lanka is quite large with women accounting for around 80 per cent of its workforce. We visit certain garment factories around the country every three months or so teaching women about mobile money, payments, convenience, safety and sending money to their loved ones.
We have partnered with the US Aid Catalyze Sri Lanka Private Sector Development (PSD) Activity to educate women-led micro, small and medium enterprises (MSMEs) on mobile money. For example, in March an educational programme was run for mushroom farmers and on International Women's Day we held a webinar for the women-led MSME community. We get involved for the long-term just by talking to them about how to keep money safe, how to budget, save, set up a business and market it.
We also found that saving was popular among women, so we are in discussion with Dialog Finance to see if we can launch a savings product. We'd like to say "Ok, if you transfer out of your mobile money wallet to a savings account every month, we can reward you".
How has the challenging state of the economy in Sri Lanka over the last few years impacted the uptake and use of mobile money?
Last year was the peak of the financial crisis in Sri Lanka. The price of goods and services tripled in certain cases and there was social unrest. At the time of the social unrest, our merchants were closed and there was a significant impact on their businesses. However, over the last two years, we partnered with our Central Bank to onboard people to mobile money through LankaQR. There was a huge uptake in digital payments, the majority of which came from merchants. The launch of agency banking last year further increased usage of mobile money for deposits and withdrawals and we see an increase in active and new merchants onboarding to eZ Cash for additional income.
KYC regulations for a mobile money wallet tend to be less stringent than is required for a bank account. How is eZ Cash navigating current KYC requirements?
We have two main types of wallets for customers: a basic wallet and a power wallet. Applying for a basic wallet is very simple, you have to dial #111# and register, with registration being dependent on an applicant's existing mobile account information. We face problems here from time to time as this type of application's requirements are different to those of the Central Bank's requirements for eZ Cash. However, we now have easier ways for eZ Cash customers to provide additional KYC details if necessary.
To apply for a power wallet, customers have to visit a Dialog outlet to complete their application – this can be problematic. The power wallet also requires similar levels of KYC to opening a bank account, which makes it difficult to financially include the unbanked. The regulation has not been revised for around 12 years, meaning our wallet limits are now becoming irrelevant because they haven't changed this over time. To change this, we are in conversation with the regulator to consider updating their regulations, especially regarding wallet limits.
---
To learn more about these topics, have a look at our original, supply-side-based research in the GSMA State of the Industry Report on Mobile Money 2023.