Following the launch of the State of the Industry Report on Mobile Money 2023, the GSMA Mobile Money Programme has spoken to senior mobile money executives on their view of the state of the industry. We spoke to Angelica Pesha, Chief Officer for Mobile Financial Services at Tigo Tanzania, part of AXIAN Telecom, which offers the Tigo Pesa mobile money service. Tanzania has a very high prevalence of mobile money alongside a robust regulatory environment, enabling Tigo Pesa to provide mobile financial services to tens of millions nationwide.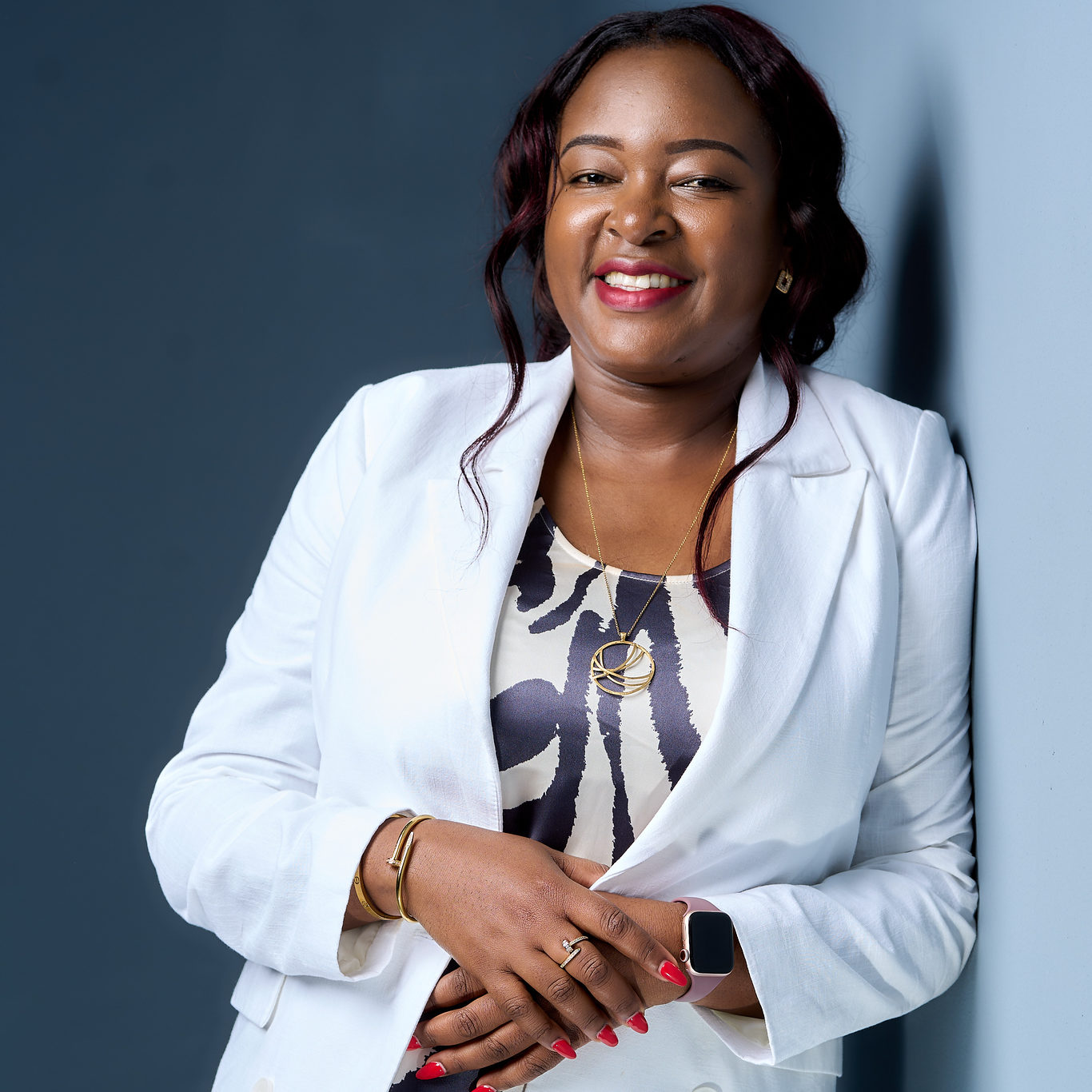 Angelica Pesha, Chief Officer for Mobile Financial Services at Tigo Tanzania, part of AXIAN Telecom
---
Last year, a consortium led by AXIAN Telecom acquired Tigo Tanzania. How has this benefited Tigo Pesa?
The fact that we are now part of a pan-African group with different business lines has been very positive. We have the time and space to develop and innovate, think outside the box and share across markets. This has benefited mobile money especially because of the huge investment that has helped to improve our network. Mobile money piggybacks along – now you have customers getting excited as they can access better mobile services.
Certain transactions, such as payments, international remittances, credit, savings and insurance have been growing faster than other types of transactions. Which have been most valuable to your customers and why?
All of them, but let me highlight three: payments, savings and credit. I want to emphasise payments because this is the essence of [substituting] cash or digitising the economy. Now, mobile money, Tigo Pesa specifically, can solve that problem and replace cash for all sorts of payments such as paying a fruit vendor on the street or making a grocery payment at a marketplace. Furthermore, we can also take care of travel payments for bus fares, Boda-Bodas (bicycle and motorcycle taxis), air tickets and school fees. These payments apply to individuals and corporates, this is where a lot of cash is exchanged.
Flows between banks and mobile money wallets have been growing significantly over the past few years. How do you expect interoperability in the industry to evolve?
I am very proud that Tanzania pioneered interoperability, with Tigo at the forefront of this success in 2014. In Tanzania, banks and mobile money providers are working together and are fully interoperable on person-to-person (P2P) transactions, so there is an easiness in transacting. We are looking at different types of transactions that could also become interoperable and have the central bank (Bank of Tanzania) working on a National Switch (TIPS) which we already use for some transactions. Through this, collaboratively, we should be able to cover much bigger ground in bringing [greater] financial inclusion. I'm seeing that as a good growth trajectory for businesses because we can now reach more people together faster. At Tigo, we strongly believe in strategic partnerships to solve our customer challenges.
Mobile money providers are increasingly diversifying their sources of revenue with a trend away from P2P and cash-out fees toward other financial services and customer segments. What do you think will be the key drivers of revenue for you in the next five years?
Look at what we've been able to achieve so far. Tigo Pesa started as a value-added service with customers sending money home, and it was only one use case. Thirteen years later, Tigo Pesa has turned into a fully-fledged financial service platform, something you can use more than once a day offering a range of services including payments, loans, savings and insurance. So [mobile money] is part of your everyday life and the way we keep creating our products is around what [customers] are doing daily. There are many future drivers of growth, but I will concentrate on payments and financial services.
I see payments growing for both customers and corporates. We have been doing payments for a while but Tigo Pesa is moving into niche areas like transportation and micropayments through our Lipa Kwa Simu service, which means 'pay by phone'. On June 1st, for example, we just launched a partnership with Uber that allows customers to pay with Tigo Pesa. We're looking at such partnerships and transactions to make sure our customers use this service daily.
Another use case dear to my heart are agricultural payments. Africa and Tanzania are predominantly agricultural economies and Tigo is supporting the government in developing a digital economy through our Tigo Kilimo service. This service supports farmers in rural areas ensuring they are instantly paid when they sell produce to the government. Last year, we served over ten thousand farmers selling crops such as coffee, cashew and cotton and often, these farmers are being financially included for the first time. So the potential to address such financially excluded populations with our products is huge.
For financial services, I see loans, savings and insurance taking centre stage. Two years ago we launched a savings product called Tigo Pesa Kibubu, which means 'piggy bank'. It is so simple to use, anybody can use it; it mimics exactly what you do when you're using a physical piggybank. We've seen a lot of excitement and it's helping people to develop a savings culture. We did not expect the customer reception and success we got; it's as if customers were waiting for this service so we are now working to enhance it to cover more use cases that meet our customers' needs.
We have over ten million customers on Tigo Pesa. How can we offer them credit? I believe everybody is creditworthy; you just have to give them the right amount. We provide microloans (Nivushe) and overdrafts (Bustisha) ensuring our customers are covered when transacting or in need of more funds.
What products or initiatives have been most effective in increasing women's use of mobile money?
Customer onboarding has improved recently, especially because we are now using national ID cards. About 47 per cent of our customers are female. We can now determine the gender difference of our customers from enrolment. Savings products are important. We see more women adopting savings products. Gender has played a very important role when it comes to the way we roll out and advertise our products, particularly payments and savings for women and micro-entrepreneurs, and we now [actively] encourage women to accept payments for their small businesses and take up savings.
In 2021, a levy was introduced on certain mobile money transactions in Tanzania. How has this taxation policy affected your customers?
It was an additional cost to the customer to transact. Some customers lost trust. We saw trends where, due to the additional expense, some customers decided to go back to cash and some sent it via Boda-Bodas across towns and cities while others shifted to banks.
We are now very excited that the government has heard our concerns and removed the levy on mobile money transfers as stated in the recently announced National Budget 2023/2024. There remains a levy on cashing out, which had been reduced in the past year, to encourage value circulation within the digital ecosystem. With this move to remove the levy on transfers, we expect the industry to recover well, further enhancing financial inclusion and the digital economy.
---
To learn more about these topics, have a look at our original, supply-side-based research in the GSMA State of the Industry Report on Mobile Money 2023.