Last month, I travelled to five different countries in West Africa (Ghana, Nigeria, Côte d'Ivoire, Senegal and Benin) to support partnerships between pay-as-you-go (PAYG) Solar Home Systems (SHSs) and other utility providers and the mobile industry. An important way for the GSMA to provide this support is to measure the commercial value of PAYG services for mobile operators across different markets. This trip was part of that broader research initiative which aims to understand the impact by comparing the customers' behaviour before and after clients enrol into PAYG services, based on mobile network operators' data.
This trip allowed me to meet with more than 10 mobile network operators and about 15 PAYG utilities providers currently operating in these countries. My objective was to grasp and understand the main opportunities and challenges facing PAYG (SHS) and other utility providers in this promising region. In this blog I wanted to share some of my key takeaways from this trip.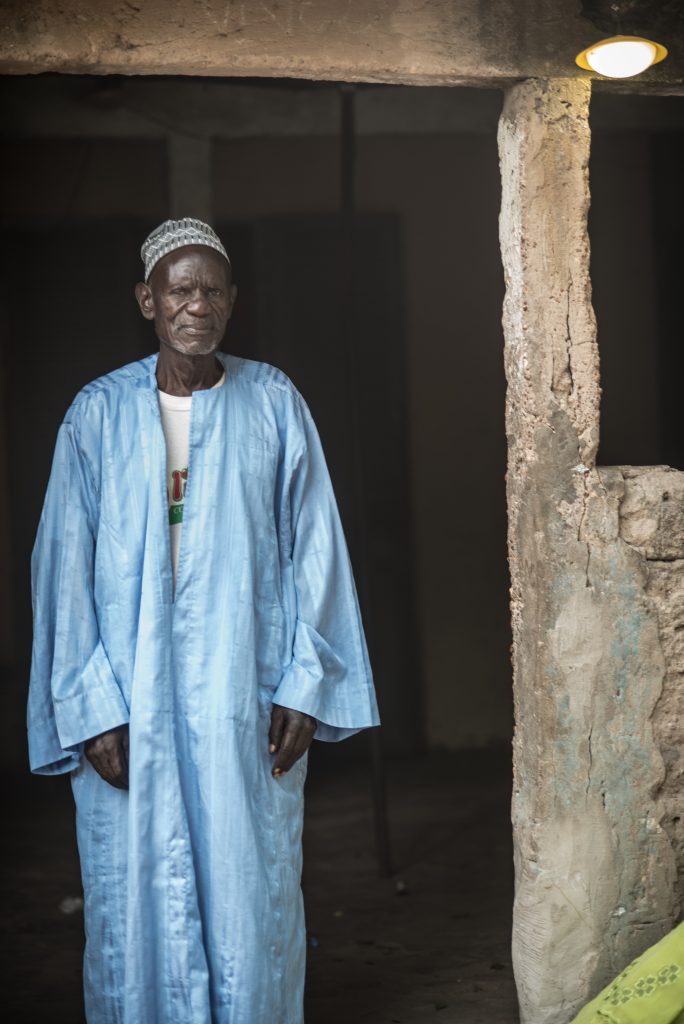 Photo credit: Oolu solar – A customer from PAYG Solar provider Oolu (Senegal) with his solar lighting service
Following in the footsteps of the East African success story
It is not surprising that following the exceptional growth of the PAYG industry that began in East Africa seven years ago, the industry has been looking ahead to new areas of expansion. The number of PAYG solar providers has exploded in recent years, and they are now setting their sights on new growth markets such as Southern and West Africa, as well as South-East Asia. In this context, West Africa is clearly one of the most promising regions in terms of PAYG consumer market potential. It presents some similar characteristics as the East African region in terms of the market opportunity – relatively high mobile phone penetration (around 48 per cent of unique subscriber penetration according to the GSMA Mobile Economy West Africa Report) combined with a large share of the population not connected to the electricity grid network (access to electricity is estimated at 52 per cent by the World Bank in 2019).
Mobile money payment is still gaining traction in West Africa
The success story of the PAYG SHSs is closely linked to the mobile payment technology that allows PAYG service providers to remotely collect revenue from clients, making it possible to reduce operating costs and financial losses from collecting cash payments.
One of the major differences between the West African and the East African market is the mobile money adoption rate. When PAYG SHSs started being deployed in Kenya (and then in neighbouring countries), mobile money services were already widely known and used by potential PAYG customers. This facilitated scaling even in some remote rural areas, as there was not as great of a need to invest in client education and digital literacy. In West Africa on the other hand, mobile money usage is still fairly low. Many PAYG customers are first-time mobile money users, for whom the payment of a SHS energy bill will represent their first mobile money transaction.
Customer education is still probably the biggest, and often most underestimated, challenge of the PAYG solar industry in this region. It is a difficult task to educate new customers on the usage and benefits of mobile money. On top of this, it is not uncommon that some client segments in remote areas are illiterate, making the task even more challenging.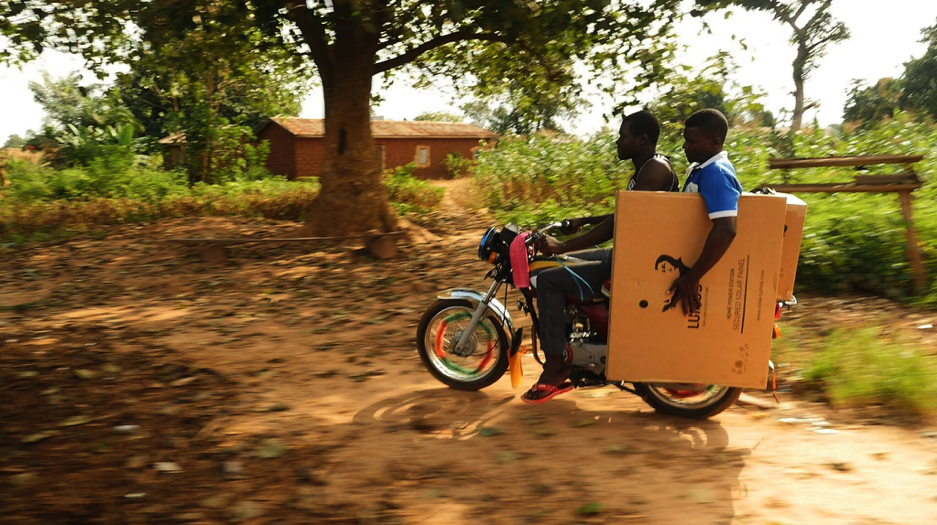 Two Lumos (Nigeria) clients transporting their PAYG SHS
Technical issues profoundly impact the customer experience
As mobile money adoption in the region grows (according to the State of the Industry Report – Mobile Money, around 54 per cent of the combined adult population of Benin, Côte d'Ivoire, Ghana and Senegal use mobile money services at least once in a 90-day period), mobile money platforms still encounter issues around technical integration of PAYG providers. Getting real-time integration can still be a slow process but it is a critical one to ensure the customer experience. Indeed, this challenge is what the GSMA Instant Payment Notification Hub set out to address, although progress has still been slow in West Africa, see our annual report section on the IPN Hub for more explanations on why 'instant payment notifications' are so important. As a result, these technical difficulties impact customer experience, generating mistrust in the new technology and eventually slowing down further adoption. Several PAYG providers acknowledged that once a customer experiences a delay or technical issue during his/her payment process (for instance, payment not going through or response time taking too long) it is unlikely the customer will ever use mobile payments again.
The density of mobile money agents in remote rural areas, where PAYG solar providers usually operate, is commonly low and can also negatively impact customer experience and prevent PAYG services from scaling. Another problem can be poor network coverage, making the experience even more challenging. If a customer needs to walk 10 miles to recharge their mobile money wallet and walk another five miles to get signal for sending the payment, it will obviously confine the growth potential of the PAYG solar industry and the mobile money ecosystem as a whole.
Some long-term infrastructural challenges cannot be quickly solved (e.g. expanding network coverage) but some others are simpler to overcome such as speeding up the pace of mobile payment integration, adding agents in specific areas and could have a profoundly transformative impact. This requires strong buy-in and support from mobile operators.
Nigeria, a unique market in West Africa
Even though some market characteristics are fairly similar across West Africa, Nigeria is a unique case. Firstly, the size of the market stands out (more than 100,000 SHSs are already installed in the country) outnumbering by far the West African neighbours, but it also represents a much larger total market opportunity with 20 million households unelectrified. Besides this, the urban-rural PAYG customer mix is quite different from the rest of the region. In Nigeria, the PAYG industry is mostly focused on an urban and peri-urban customer segment (± 60 per cent of the market), while in the rest of West Africa, PAYG service providers are more focused on remote rural areas. Nigeria has a large urban population, often living in informal settlements, that has little or no connection to the grid (estimates suggest that while 60 per cent of Nigeria's population has access to the electricity grid, only 33 per cent have reliable electricity connections).
The regulation of mobile money payments also differs from the majority of countries in the region. Despite some promising changes recently, mobile operators are not, as of yet, fully authorised to issue mobile money services on their own but are required to partner with banks. In fact, most PAYG SHS payments are done through cash at banks or payment provider agents, or airtime payments rather than mobile money. Nevertheless, with the new regulatory framework now in place we expect Nigeria to continue to be a very dynamic market with many new entrants.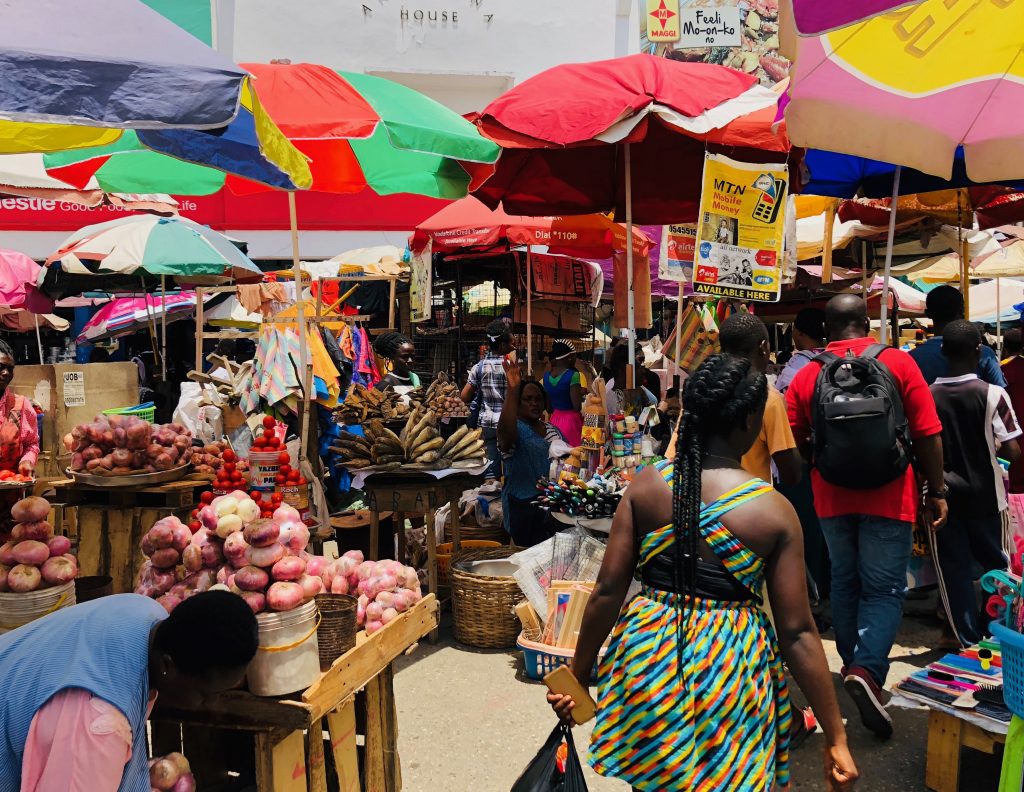 MTN money advertised prominently in a food market in Ghana
Mobile network operators and PAYG SHS providers are the best allies
Despite some obstacles in West Africa, appetite from the PAYG solar industry is strong, and investors are increasingly paying attention as well. To overcome the remaining challenges, it is important to strengthen partnerships between mobile operators and PAYG providers.
Through the discussions I had with the mobile operators in the countries I visited, it appears they clearly understand the strategic value that lies in these business models. Among all the motives listed, explaining why they want to venture into PAYG utilities, the promise of revenue growth through additional mobile money transactions is one of the main drivers for MNOs. Another important reason for them is to increase their clients' satisfaction by offering products that go beyond the classic mobile services. Offering utility payment services is a perfect way to implement this strategy. It makes the life of their clients easier, intensifies the usage and eventually increase customers' stickiness to the brand. Finally, it is also an opportunity, for the MNOs, to speed up the mobile money adoption and journey of their customers, from awareness to regular usage, especially in rural and underserved areas.
We see strong potential for partnerships between mobile operators and PAYG providers to lead to mutual benefits, as it has been the case in East Africa. However, we see that more support is needed to drive these partnerships and we hope that our impact study can help to further demonstrate the value of these collaborations.
The GSMA Mobile for Development (M4D) Utilities programme is funded by the UK Department for International Development (DFID), USAID as part of its commitment to Scaling Off-Grid Energy Grand Challenge for Development and supported by the GSMA and its members.