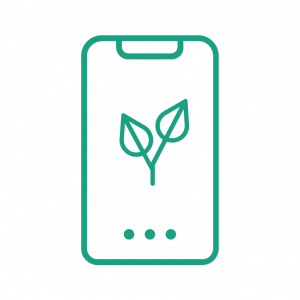 Natural resource management (NRM) refers to the sustainable use and management of the planet's natural resources, including forests, watersheds, oceans, air and a diversity of plant and animal species.
These and other resources work together to produce the benefits and services on which human existence depends, and are also critical to our livelihoods and well-being. However, human activities are putting unsustainable pressure on the world's natural resources, and current trends in biodiversity and ecosystem loss are believed to threaten 80 per cent of the Sustainable Development Goals (SDGs) targets related to poverty, hunger, health, water, cities, climate, oceans and land. The areas of the world that will be hardest hit by these changes are home to many of the world's poorest communities.
NRM is one of the last frontiers to be disrupted by digital technology, but there is increasing evidence that digital solutions can help enhance the quality and efficiency of data collections, engage local communities in NRM efforts, and aid real-time decision making. As well as sharing research and best practice, the GSMA's ClimateTech team is actively working to help our members and development partners identify opportunities to leverage their resources and technical expertise to help scale nature-based solutions to climate action, reduce biodiversity loss, optimise nature's contribution to resilient livelihoods and bring long-term value to their organisation.
Digital Dividends in Natural Resource Management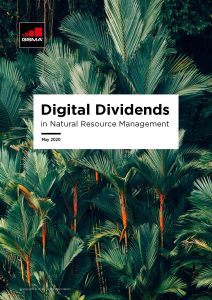 Our first report explores the "digital dividends" of various types of technology on natural resource management in low- and middle-income countries. Through desk research and stakeholder interviews, we have captured and documented global trends and examples of best practice; identified the common incentives, bottlenecks and benefits NRM stakeholders encounter when deploying digital technology; and highlighted opportunities for the GSMA and its members to enhance the reach, scope and effectiveness of NRM programmes.
Relevant resources
Report: Mobile Technology for Participatory Forest Management
Video: Why is digital technology vital to conservation in African Parks?
Blog: Digital Dividends in Natural Resource Management: Part One
Blog: Digital Dividends in Natural Resource Management: Part Two
Blog: Looking ahead: Digital tools for natural resource management