Natural resource management (NRM) refers to the sustainable use and management of the planet's natural resources, including forests, watersheds, oceans, air and a diversity of plant and animal species.
These and other resources work together to produce the benefits and services on which human existence depends, and are also critical to our livelihoods and well-being. However, human activities are putting unsustainable pressure on the world's natural resources, and current trends in biodiversity and ecosystem loss are believed to threaten 80 per cent of the Sustainable Development Goals (SDGs) targets related to poverty, hunger, health, water, cities, climate, oceans and land. The areas of the world that will be hardest hit by these changes are home to many of the world's poorest communities.
NRM is one of the last frontiers to be disrupted by digital technology, but there is increasing evidence that digital solutions can help enhance the quality and efficiency of data collections, engage local communities in NRM efforts, and aid real-time decision making. As well as sharing research and best practice, the GSMA's ClimateTech team is actively working to help our members and development partners identify opportunities to leverage their resources and technical expertise to help scale nature-based solutions to climate action, reduce biodiversity loss, optimise nature's contribution to resilient livelihoods and bring long-term value to their organisation.
Exploring barriers and incentives to digital solutions in Natural Resource Management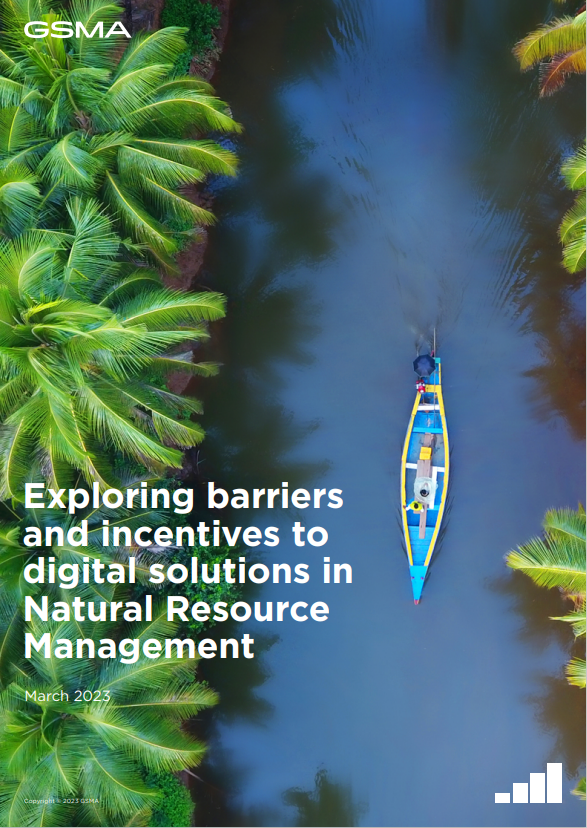 Biodiversity loss is an urgent societal issue that disproportionately affects poor and vulnerable communities in low- and middle-income countries (LMICs). There is increasing evidence that digital solutions can significantly improve the efficiency, responsiveness and efficacy of natural resource management (NRM) activities.
This research report explores barriers and best practices for digital technologies designed to help communities in LMICs in their efforts to manage natural resources sustainably, based on case studies from Asia and Africa.
Reports
Document
Wednesday 27 May 2020 | Case studies | ClimateTech | Disaster response | East Asia and Pacific | Global | Preparedness | Report | Research | Resilient technology | Resource | South Asia | Sub-Saharan Africa |
The GSMA CleanTech programme has conducted new research to explore the "digital dividends" of various types of technology on natural resource management in low- and middle-income countries.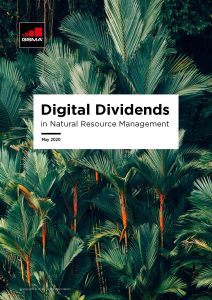 Latest news from our blog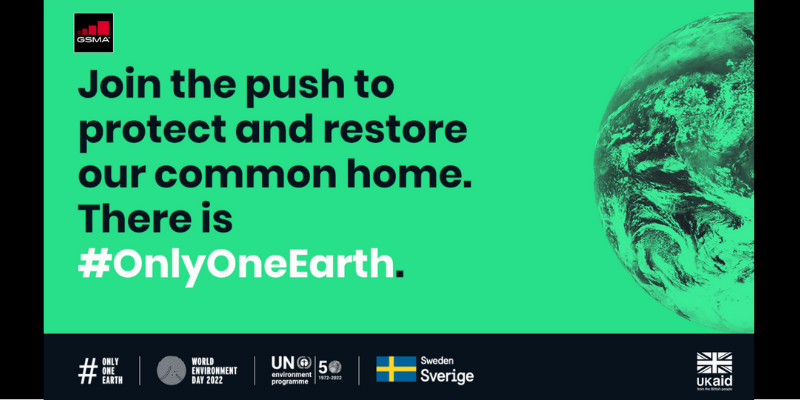 Wednesday 1 June, 2022 | Blog | blog | Climate | ClimateTech | Uncategorized
5th June 2022, marks 50 years since the 1972 United Nations Conference on the Human Environment, the first international meeting on the environment where the slogan 'We have only one Earth' was hailed for the first time. Five decades later, as a stark reminder of humanity's ...