Connected Women Programme
Accelerating digital and financial inclusion for women
Our mission is to reduce the gender gap in mobile internet and mobile money services in low- and middle-income countries and unlock significant commercial and socio-economic opportunities.
In today's increasingly connected world, women are being left behind. A significant gender gap in mobile phone ownership and usage in low-and middle-income countries is hindering growth for the mobile industry and means women are missing out. Successfully targeting women not only advances women's digital and financial inclusion, but unlocks significant growth potential for the mobile industry. If mobile operators in low- and middle-income countries could close the gender gap in mobile ownership and mobile internet use today, this would generate an estimated incremental revenue of $15 billion over the coming year.
GSMA's Connected Women works with mobile operators and their partners to address the barriers to women accessing and using mobile internet and mobile money services. Together we can unlock this substantial market opportunity for the mobile industry, deliver significant socio-economic benefits and transform women's lives. When women thrive, societies, businesses and economies thrive.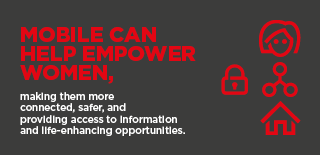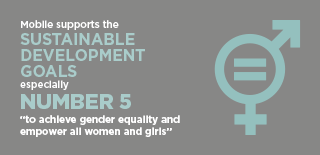 This initiative is currently funded by the UK Department for International Development (DFID), and supported by the GSMA and its members.
The Bill and Melinda Gates Foundation also supports the GSMA Connected Women programme, funding research to better understand where along the mobile money customer journey women tend to drop off more than men and identify opportunities for addressing key gender gaps in specific markets in Africa.

While an increasing number of people are now using the internet, the lack of comparable and accurate gender ...

Read more

There is a paradoxical relationship between mobile technology and women's safety; while access to a mobile ...

Read more

This report provides further evidence of the persistence and scale of the mobile gender gap across low- and ...

Read more

Adoption and use of mobile internet is far from universal or equitable, with women, those with less ...

Read more

Despite significant growth in mobile money over the last decade, there are still wide gender gaps in mobile ...

Read more
This post was guest-authored by Smita Aggarwal, she is an Investments Director at the Impact Investing firm ...

Read more

Polite, peace loving and welcoming was my experience of the people of Sri Lanka when I had the opportunity to ...

Read more

GSMA Connected Women's latest study reveals for the first time the magnitude of the gender gap in mobile ...

Read more

This is part 2 of a guest blog by Chloe Gueguen, former Market Insights Manager, GSMA Connected Women. Mobile ...

Read more

This is part 1 of a guest blog by Chloe Gueguen, former Market Insights Manager, GSMA Connected Women. Mobile ...

Read more