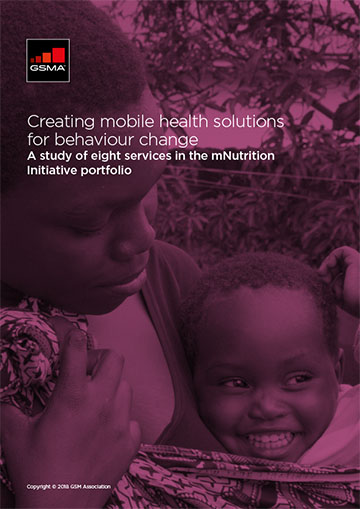 A study of eight services in the mNutrition Initiative portfolio
For the last four years, the GSMA mHealth programme, under the mNutrition Initiative funded by UK aid, has been working with mobile operators and other mobile and health sector stakeholders to support the launch and scale of mobile health services. As of June 2018, these services have cumulatively delivered lifesaving maternal and newborn child health and nutrition content to over 2 million women and their families across eight sub-Saharan African markets: Nigeria, Ghana, Malawi, Tanzania, Zambia, Mozambique, Uganda and Kenya. This report presents key findings on the implementation of the mNutrition Initiative as well as mHealth service design and nutrition behaviour change outcomes.
Related Resources
'Healthy Pregnancy, Healthy Baby' in Tanzania
The community impact of 'Living Goods' in Uganda
mHealth Design Toolkit
Developing high quality mobile health content
Access the webinar showcasing the key insights from the mNutrition Initiative, as well as other blogs and resources produced by the mHealth programme. Do you run mHealth services or are you interested in them? What can you tell us about the scale and impact of services in your region? Get in touch: mobilehealth@gsma.com.
The mNutrition Initiative was funded by UK Aid from the UK Foreign, Commonwealth & Development Office (FCDO).