MWC Shanghai event highlights 5G collaboration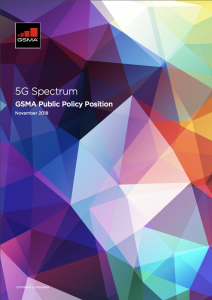 For the second year running, the GSMA's spectrum team organised the "5G Spectrum and Policy Forum" at MWC Shanghai. This year it attracted almost 150 people, underscoring 5G momentum in Asia.
Representatives from regulators, mobile operators and vendors highlighted the importance spectrum and policy will play to 5G's ultimate success. Keynotes and panel discussions focused on the need for an investment friendly framework. First of all, that includes significant new widely harmonised mobile spectrum at fair prices.
Progress in Asia
The progress in Asia, especially in China, Japan, Korea and Singapore, was also detailed. If you didn't attend the event, the presentations below illustrate what is happening.
The Asia region is also positioning itself as a leader in the 5G sector. Due to the efforts of the whole ecosystem, including mobile operators China Mobile, KDDI and KT that's possible. But, again, the technology's ultimate success depends on governments and regulators prioritising its rollout.  With that, the opportunity to offer virtual reality and autonomous cars, the industrial internet and smart cities.
Foster an investment friendly environment
In consclusion, keynote speaker Sihan Bo Chen, GSMA's head of greater China, summed up the main point raised by the forum. She said: "Governments need to think broadly about how they can foster an investment friendly environment – that entails everything from making fair allocations of sufficient spectrum to removing burdensome taxation."
Photographs from the event can be found here.
Additionally, all the presentations from the event are also available for download by clicking on the titles below:
To learn more about 5G spectrum, see below: