Social, technological, political and economic currents are combining to create a powerful stormfront of change across all industries. Technological advances are disrupting business models, and 5G is imminent. At the same time consumers are demanding more and their trust in businesses is eroding.
A new type of leadership is needed to navigate this new era. Those that embrace it will not only find competitive advantage but will also leave a legacy of helping to create a better future.
Backed by a global movement of CEOs across industries, the 'Digital Declaration' serves as a guide to acting ethically in the digital era and demonstrates the private sector's commitment to responsible leadership.
Download the Digital Declaration
Key Principles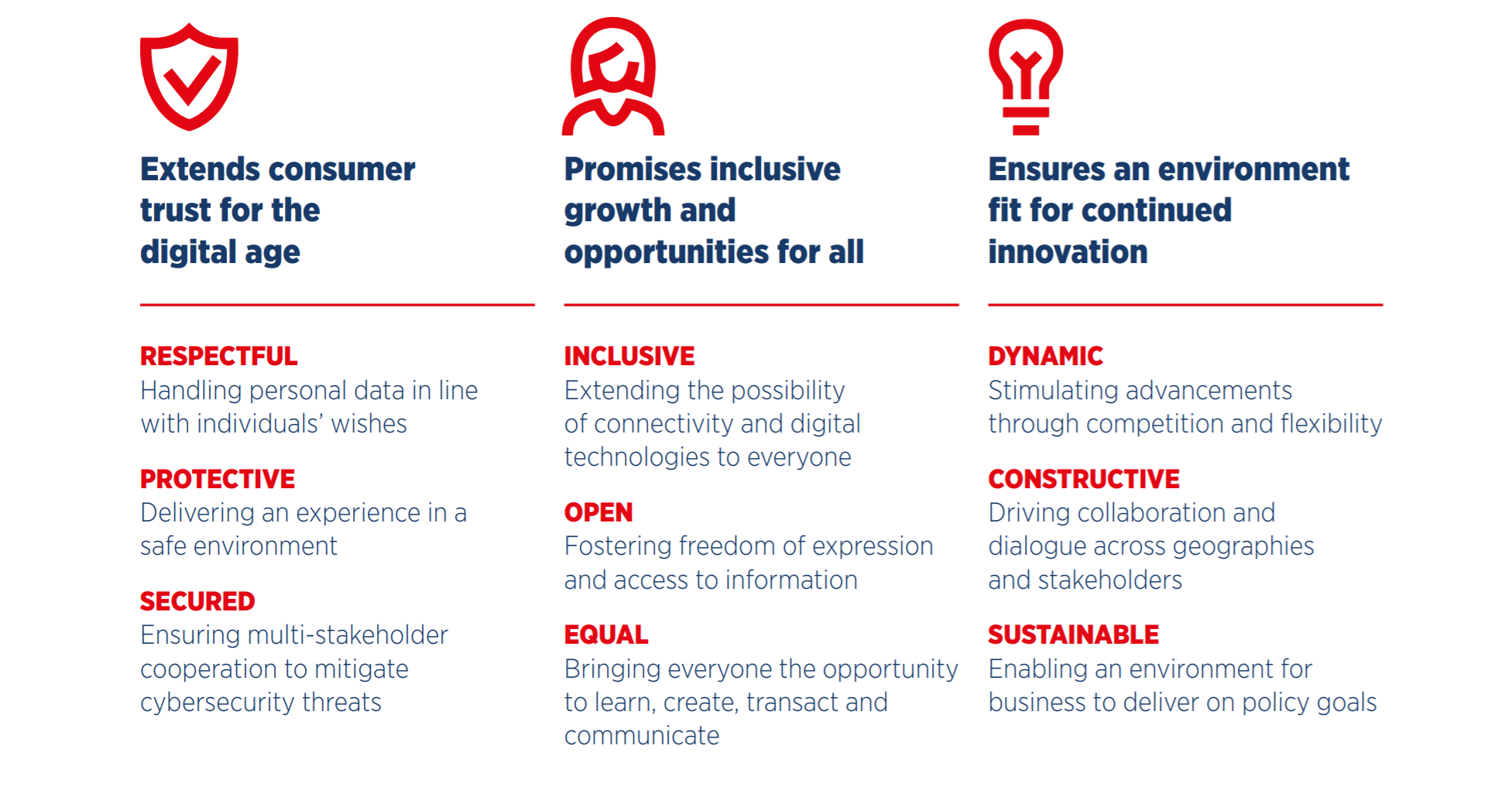 Digital Declaration Signatories
We believe that enabling a positive and people-centred digital future requires constructive collaboration between stakeholders. Governments, industry and international organisations all have a stake in the digital future.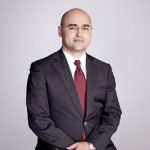 Alexey Kornya
President and CEO, MTS
Alexey Kornya

MTS, President and CEO Alexey Kornya: "The world is going to take a giant step in the development of technology, and now is the right time to describe the principles of behavior of all the main participants. We must not allow manipulations and unfair behavior, that can slow the introduction of new technologies. Innovations should be safe, developed on a competitive basis, eliminate digital inequality, and provide new opportunities for society and business. We support the GSMA digital declaration, because as the leader of the Russian and CIS market MTS understands its social responsibility in determining the development of digital technologies in the area. We are confident that these principles can improve the quality of life of people and give a fresh impulse to a wide scope of digital industries."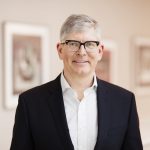 Börje Ekholm
CEO, Ericsson
Börje Ekholm
Ericsson CEO Börje Ekholm: "For over a century, we have been putting smart tools in the hands of people in every sector of our society, creating intelligent technologies that drive positive change. We remain committed to this effort, increasing transparency and collaboration, while leaving no one behind. Ericsson's focus on responsible business is echoed in the Digital Declaration principles of trust, inclusivity and creating a platform for innovation to ensure a sustainable future."
What Ericsson is doing
Integrating a human rights perspective into the sales process is essential for our commitment to respect human rights throughout our operations, particularly for the assessment, prevention and mitigation of potential impacts related to freedom of expression and privacy. We have a fully operational Sensitive Business process to ensure consideration of human rights in our sales decisions.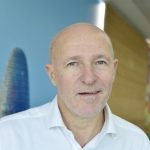 Carlos Grau
CEO, Mobile World Capital Barcelona
Carlos Grau

Mobile World Capital Barcelona CEO Carlos Grau: "At Mobile World Capital Barcelona we are fully supportive of and active in programmes that can change people's lives by building initiatives, content and responsible business models that improve human rights in the digital age. Technology will continue to transform every aspect of the way we live, and especially the way we work. We see opportunities to bridge the digital divide in business, remove barriers, and overcome emerging challenges by empowering citizens. For these reasons we are proud to sign the Digital Declaration, which is in full alignment with our Digital Future Society programme."
What Mobile World Capital is doing
Digital Future Society (DFS), a programme promoted by Mobile World Capital Barcelona, empowers citizens to drive social progress through an inclusive, fair and sustainable digital economy.
This global programme connects efforts from industries, policymakers, civic organizations and entrepreneurs in order to understand, address and engage with the ethical, legal and inclusion challenges deriving from digital transformation and technological development.
DFS believes that sharing knowledge and tools will move citizens to action in order to help them tackle the current challenges. The programme constantly invites citizens to engage with the challenges created by digital technology disruption, both online and in events around the world, all year long.
Dr. Chang-Gyu Hwang
CEO, KT
Dr. Chang-Gyu Hwang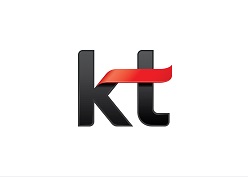 KT CEO Dr. Chang-Gyu Hwang: "PEOPLE. TECHNOLOGY. is our motto that portrays KT's commitment to creating and utilizing technologies that care about people and enrich human life in the digital age, and the Digital Declaration is all about this.
As the top telecommunications company in Korea, spearheading the Fourth Industrial Revolution and 5G, it is simply imperative that KT join the Digital Declaration and work together with global leaders in fulfilling these important roles and responsibilities."
What KT is doing
Under the vision of 'GiGAtopia', KT has been dedicating all efforts to enrich the life of people and achieve sustainable society and is recognized as a Lead Company by the UN Global Compact for its commitment to the UN Global Compact and its ten principles for responsible business and advancing the Global Goals.
KT has been at the forefront of providing the state-of-the-art GiGA Intelligent Network to all streets and corners of Korea and spearheading the development of 5G and Fourth Industrial Revolution that benefit all people and enterprises. As an official service provider of National Public Safety Network, KT plays a pivotal role in public safety and disaster recovery. Especially, KT has developed a 5G Skyship that provides rapid network coverage and assists with medical relief in emergencies.
In 2016, KT implemented the world's first "Epidemics Prevention Platform" that utilizes roaming information and Big Data to help prevent the spread of epidemics in Korea. KT led the "Working Group on Epidemic Preparedness" under the ITU/UNESCO Broadband Commission and published the report titled "Preventing the Spread of Epidemics Using ICT".
More detailed information on KT's customer-first strategy and sustainable management can be found at the following link.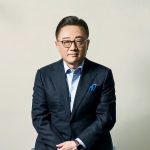 Dong Jin Koh
President & CEO IT & Mobile Communications, Samsung Electronics
Dong Jin Koh
Samsung President & CEO IT & Mobile Communications Dong Jin Koh: "I'm glad to join this initiative, the Digital Declaration, in order to solve the problems that we are facing in the digital economy. As a leading company of the mobile industry, Samsung Electronics is working hard to enable our customers to safely use products and services based on cutting-edge technologies."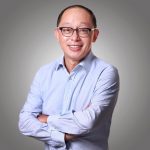 Edward Tian
AsiaInfo Chairman Edward Suning Tian: "From enabling digital transformations and building safer cyberspaces to investment in start-ups and collaborations with different stakeholders, we share the vision and believe in a digital future – one which will be a long but exciting journey."
Ginni Rometty
President and Chief Executive Officer, IBM
Ginni Rometty
IBM President and Chief Executive Officer Ginni Rometty: "Continuously earning the trust of our clients is how IBM has survived and thrived for more than a century. We have always known that trust must be built on the responsible stewardship of data and powerful new technologies, from the first programmable computers a generation ago to today's cloud, artificial intelligence and quantum computing. GSMA's Digital Declaration envisions a world where data stewardship, privacy and security are the foundations of the digital economy. That is a vision IBM wholeheartedly supports, and it is why we are a proud signatory."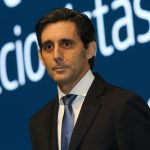 José María Álvarez-Pallete
Chairman & CEO, Telefónica
José María Álvarez-Pallete

 Telefónica Chairman & CEO José María Álvarez-Pallete: "A sustainable digital future can only be built upon clear values and cutting edge, updated XXIst century policies. We believe it is time for business to show we are willing to accept our responsibility and claim for a Digital Bill of Rights to ease any impact of technology on our lives. People must be at the centre of each decision and measure we adopt".
What Telefónica is doing
Telefonica´s Manifesto for a New Digital Deal and Principles on Artificial Intelligence
Telefonica believes that we need to achieve a fair, inclusive and sustainable digitalization where no one is left behind. A New Digital Deal should renew our social and economic policies and modernise our democracies for the digital age.
A New Digital Bill of Rights is required to adapt people's right to the profound changes brought by technology. Business also need to act with increased responsibility for a sustainable digitalization that will impact people´s lives and work. Telefonica is convinced that an ethics-first approach should guide the design and development of new digital products and services, especially those enabled by algorithms and AI. Therefore, we have created Principles on Artificial Intelligence to guarantee that we achieve a human-centric, fair, transparent, explainable and secure AI.
More on how we do things can be found in our Manifesto for a New Digital Deal.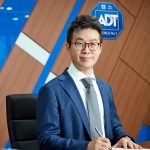 Jinhwan Choi
CEO, ADT Caps
Jinhwan Choi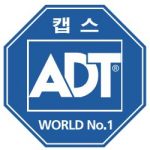 ADT Caps CEO Jinhwan Choi: "ADT Caps decided to participate the Digital Declaration initiative in order to advance and lead digital technologies of security area and let the related industries more efficient to ensure not only physical security & safety but also cybersecurity."
What ADT Caps is doing
ADT Caps has always placed a priority on protecting the customer data and privacy under the Security Business Act, legislated by Korean government.
We update and enact internal data protection policies periodically by activating an internal audit system with authorized data protection officers.
Jun LEI
Xiaomi CEO Jun LEI: "GSMA makes a commitment in the Digital Declaration to promote global industry collaboration, expand consumer growth and trust in the digital age, and encourage an environment of continuous innovation. Xiaomi fully agrees with the vision of the future in the Digital Declaration and will advocate and practice the core spirit of the Declaration. As a member of the GSMA, Xiaomi is willing to work together with domestic and foreign industries to create an innovative, cooperative and win-win new digital world."
What Xiaomi is doing
Xiaomi, an Internet company with core business of mobile phone, smart hardware and IoT platform, always insists on making a good product that is "Touching people, being affordable", and let everyone in the world be able to enjoy the beautiful life brought by technology. In the past eight years, the vision of "making friends with users and being the coolest company in the hearts of users" has always driven Xiaomi to continuously strive for innovation and constantly pursue the ultimate. Xiaomi actively seizes the new opportunities of the future digital technology revolution, vigorously develops core technologies such as smart phones, intelligent IoT devices, artificial intelligence technologies, meanwhile launches products with market competitiveness and makes new technologies and new products to be rapidly popularized. In 2018, our annual mobile phone shipments have exceeded 100 million units, and we have entered 82 countries and regions, ranking the top five in the smartphone market in 30 countries and regions around the world.
Besides, we also pay special attention to accessibility features on our products. We've already set up special interest group to work on accessibility function development, test and feedback collection. Accessibility features, which are as important as communication quality, are one of the important delivery standards of our smartphones. Besides, Xiaomi has developed one of the biggest IoT platform in the world. By AI+IoT, Xiaomi could reach more customers with disabilities and further help these customers so that they could also enjoy the innovation.
J.W. Tai
Chairman, President & Chief Executive Officer, Sharp
J.W. Tai

Sharp Chairman, President & Chief Executive Officer J.W. Tai "Sharp pursues three key strategies: Quality & Profit over Quantity; 8K Ecosystem & AIoT World; and Global Business Expansion. We strictly manage digital information and propose new lifestyles and more affluent societies for the public through changing devices into AIoT."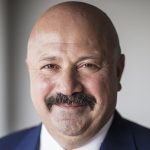 Kaan Terzioğlu
CEO, Turkcell
Kaan Terzioğlu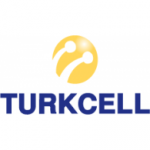 Turkcell CEO Kaan Terzioğlu: "Internet can be our most powerful tool for good – the biggest equalizer, providing affordable access to knowledge and resources. Or it can be the biggest villain, threatening to shake the foundations of our society with fake news and data breaches. As the telecommunications industry, we have a say in influencing how this dynamic plays out. That is why it is very important for us to internalize – and encourage others to commit to – responsible uses of data as outlined in the principles of the Digital Declaration.
As we define the parameters of responsible business in the digital space, our biggest assets are going be our close and trust-based relationship with our customers, and most importantly, our credentials management capabilities – authenticating identity in a secure and reliable way for all players of the ecosystem. At Turkcell, we are heavily investing in identity management and in earning the trust of our customers every day through transparent practices. We further step up to our role as the responsible gatekeepers of the digital through additonal projects such as the DQ initiative – a partnership with DQ Institute through which we aim to improve children's digitel literacy, helping them grow up as aware, responsible and strong citizens of the digital world.
Under the leadership of the GSMA and with the support of important international fora like the World Economic Forum, I am confident that the principles of the Digital Declaration will guide all industries dealing with data towards using the power of technology in ways that are beneficial to the society."
Kazuhiro Yoshizawa
President and CEO, NTT DOCOMO
Kazuhiro Yoshizawa
NTT DOCOMO President and CEO Kazuhiro Yoshizawa: "On the basis of DOCOMO's mid-term strategy, "Declaration beyond", we are engaged in a shift of business base to a membership-based business, and we are involved in a diverse range of 'co-creation' in order to generate new added values. For steady execution of transformation of business management it is indispensable for us to gain a 'trust' from customers as well as partners. In this context, since we deem it very critical to execute information management in accordance with changing environment, we fully support Digital Declaration and we intend to continue our initiatives."
What NTT DOCOMO is doing
In DOCOMO, we are in the process of accelerating the shift of activities from DOCOMO as a main body that provide new services, to 'co-creation' with partners. So we intend to provide safe and secure services, evaluating not only the internal information security risk, but also services as a whole, including partners. Looking toward the coming 5G era, we are engaged in information security measures, so that the customers and use services more comfortably and safely, in the context of creation of new industries such as diverse range of devices and expansion into fields of IoT.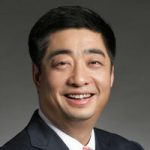 Ken Hu
Deputy and Rotating Chairman, Huawei
Ken Hu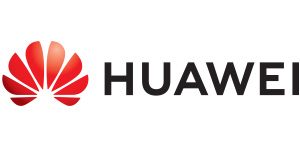 Huawei Deputy and Rotating Chairman Ken Hu: "As the world goes digital, we need to change the way we look at problems – and the way we work together to solve them. That's what this declaration is all about. By rallying around a shared set of values, we can stay ahead of change and actively shape a digital future that's inclusive, dynamic, and worthy of our trust. Huawei is committed to working with members of this Declaration to broaden the social impact of digital technologies for a better future."
Kenichiro Yoshida
President and CEO, Sony Corporation
Kenichiro Yoshida

Sony Corporation President and CEO Kenichiro Yoshida: "At Sony, we always seek to add value to society and enrich people's hearts through the delivery of Kando (a sense of excitement, wonder or emotion) which may take the form of outstanding entertainment or the value of safety and reliability through cutting edge technology or unique financial services. Digital security is one of the most essential foundations for Sony to be trusted by our various stakeholders and to contribute to a brighter future."
What Sony Corporation is doing
Sony respects the privacy of individuals such as customers, employees of suppliers and business partners and Sony personnel. Sony also recognizes the importance of information security both in achieving financial success and maintaining the trust of our stakeholders. We have established policies and procedures to help protect our information resources and information systems from unauthorized access or leakage, falsification, loss, destruction or other security risks.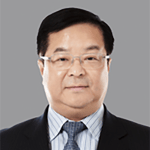 Mr. Li Zhengmao
Executive Vice-President, China Mobile Communications Corporation
Mr. Li Zhengmao
China Mobile CEO Li Zhengmao:"China Mobile will take 5G development as an opportunity to build foundations for an intelligent society featured by 'ubiquitous connectivity, intelligent interaction and industry convergence' with proactive actions, and enable the development of digital economy and digital transformation of industries through concerted industry efforts so as to jointly create a smarter and better digital future."
Mauricio Ramos
CEO, Millicom
Mauricio Ramos

Millicom CEO, Mauricio Ramos: "At Millicom we are committed to doing business the right way. We strive for transparency and compliance in all parts of our business and our customers expect the same. Being part of the Digital Declaration formalizes our commitment to continue building the digital highways that help citizens in our emerging markets become part of the digital economy, in a responsible way, while respecting and protecting the privacy of the millions of customers that have trusted us for the past 25 years."
Nasser Alnasser
CEO, STC Group
Nasser Alnasser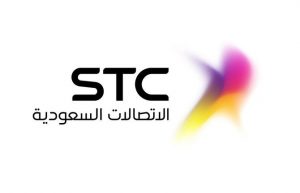 STC Group CEO Nasser Alnasser: "Telco players should take the lead into digitization. We should be the key enabler in building the smart cities of the future, and solve the major world problems through technology: Poverty, Education, Health, Transport, and Security. Telco's have solutions for these areas, however, ecosystem development, scale and right policies are needed. Digitizing will enable us to address the existing problems of the world in new ways and find innovative solutions using technology."
Nick Read
CEO, Vodafone Group
Nick Read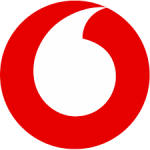 Vodafone Group CEO Nick Read: "The world is undergoing a rapid digital transformation, with new technologies that can significantly enhance customers' lives and improve the efficiency of businesses. Vodafone supports the GSMA's Digital Declaration, as we strongly believe that the companies enabling this advancement of our societies must promote the necessary trust and uphold some key principles that speak to the interests and needs of all stakeholders."
What Vodafone Group is doing
Transparency Disclosures
Vodafone's transparency disclosures on matters related to digital human rights include policies, approaches and principles regarding government access to customer data, as well as our approach to managing issues such as freedom of expression, censorship and the digital rights of the child.
Vodafone was also one of the first major telecoms operators to establish and set out a statement of principles in relation to matters of freedom of expression, together with the company's beliefs regarding what governments should and should not do in this area.
Vodafone's privacy policies and framework govern how the company collects, uses and manages customer information in order to ensure the confidentiality of their personal communications and any choices that they have made regarding the use of their data is respected. Vodafone's commitment to customer privacy goes beyond legal compliance and is focused on building a culture that respects privacy in order to justify the trust that people place in the company.
Endorsement
In April 2018, Vodafone was recognised as the world's leading telecoms operator in the field of digital human rights (including privacy/data protection, freedom of expression and governance/transparency) in the annual Ranking Digital Rights Index (RDR) Corporate Accountability Index. The 2018 Index ranked 22 internet and telecommunications companies on 35 indicators across three categories, evaluating how transparent companies are about commitments and policies affecting freedom of expression and privacy.
Mr. Park
President, Chief Executive Officer, SK Telecom
Mr. Park
SK Telecom President, Chief Executive Officer Mr. Park: "SK Telecom always aims to accomplish its business goals while fulfilling its social responsibilities and code of conduct in the digital sphere including right use of customer data.
As the largest ICT provider in Korea, SK Telecom is fully aware of the challenges in the digital future and would like to share the value of Digital Declaration with our partners."
What SK Telecom is doing
SK Telecom has been making every effort to protect human rights in the digital era by securing privacy and preventing abuse of customer data. Especially in the 5G era, where networks will provide hyper-connectivity to everyone and everything, safety will become a key factor that determines success of service providers. SK Telecom has been leading the development of cutting-edge security technologies including quantum cryptography and the creation of a safe digital ecosystem.
Rajeev Suri
President and Chief Executive Officer, Nokia
Rajeev Suri
Nokia President and Chief Executive Officer, Rajeev Suri: "Communication networks powered by 5G and other advanced technologies are critical for the Fourth Industrial Revolution, an era that will bring incredible innovation and opportunity. As creators of this technology – the technology that connects the world – we put security and ethical treatment of data at the center of everything we do at Nokia. In signing the Digital Declaration, we want to ensure that all businesses and governments fully recognize that maintaining a digital environment of trust, inclusiveness and open innovation is essential to achieve the full potential of this new age."
Ronan Dunne
President of Verizon Wireless, Verizon
Ronan Dunne

Verizon Wireless President of Verizon Wireless Ronan Dunne: "At Verizon we have a clearly articulated corporate purpose: Deliver the promise of the digital world by enabling people, businesses and society to innovate and drive positive change. This means carrying forward our company's commitment to leaving the world a better place through things like our Verizon Innovative Learning initiative, technology investments in solutions that support greater sustainability, like 5G and the Internet of Things, and a belief in a workplace where ideas and perspectives can circulate freely, and where all employees are treated with dignity and respect."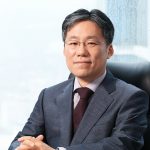 Sangho Lee
CEO, 11st Street
Sangho Lee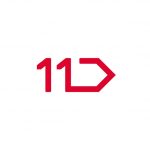 11st Street CEO Sangho Lee: "The mission of '11st street' is to be the best commerce portal trusted by its customers. '11st street' decided to participate the Digital Declaration initiative in line with the view that customers' trust is a core value."
What 11st Street is doing
Under the recognition that user data is the most important asset, 11st street has been doing its best to apply the best security solution with its parent company, SK Telecom. We consider that 'to keep customers information safe' can be never overemphasized. 11st Street is actively practicing online protection of children and teenagers from harmful content through access control such as user identification and age verification. The company is also continuously monitoring the sites.
Mr. Seong-Jin Jo
CEO, LG Electronics
Mr. Seong-Jin Jo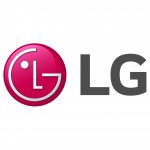 LG Electronics CEO Mr. Seong-Jin Jo: "LG Electronics' mission is to provide "Innovation for a Better Life" so that our customers may enjoy the benefit of digital technology in every aspect of their lives. In our continued pursuit of that mission, we are delighted to be a part of the Digital Declaration.
As LG Electronics strives to deliver the best possible customer experience, it will evolve from its current role as a leading manufacturer of electronic devices to a pioneering lifestyle innovator. To that end, we are actively exploring and developing innovative technologies for a better future, from 5G and IoT to big data and AI."
Stéphane Richard
Chairman and Chief Executive Officer, Orange
Stéphane Richard

Orange Chairman and Chief Executive Officer Stéphane Richard: "Backing The Digital Declaration fits into our vision to enable a progressive, free and enlightened society," said Stéphane Richard, Chairman and Chief Executive Officer of Orange, and Chair of the GSMA. "Orange fights digital exclusion with innovations that are accessible to the greatest possible number of people. We secure and facilitate our customers' digital lives thanks to our expertise in cybersecurity and in digital identity. Joining the Digital Declaration provides us with a shared vision of acting responsibly as we help our customers enter the eras of artificial intelligence and of the internet of things."
Sunil Bharti Mittal
Founder & Executive Chairman, Bharti Airtel Limited
Sunil Bharti Mittal

Bharti Airtel Founder & Executive Chairman Sunil Bharti Mittal: "A positive and enabling digital future is integral to a truly empowered and inclusive society. Such a future can only be built through constructive collaboration and continuous dialogue among key stakeholders. It is imperative for industry to make the required investments to build a sustainable digital ecosystem and maintain citizen's trust through transparent and responsible conduct with regard to privacy and data."
What Bharti Airtel is doing -Examples demonstrating areas in which Airtel is addressing specific challenges relating to digital future principles
Data Security
Security of Customer Data is paramount at Airtel and hence Airtel uses Enterprise Standard Solutions to ensure safety and security of data as well as infrastructure.
Measures include risk assessment of processes and infrastructure used during the entire lifecycle of data, Privileged Access Management for monitoring privileged accounts and regulatory compliance, User Behavior Analytics to monitor deviation from baseline behavior, Authentication and Authorization, Data Encryption, the use of firewalls and security patches and thorough Vulnerability Audit.
Big Data for Social Good
UN SDG target – Ending TB epidemic by 2030 – India has committed to an even more ambitious target to end TB by 2025. Meeting this commitment requires innovative strategies and technologies.
Bharti Airtel (Airtel) and Be He@lthy, Be Mobile (a joint initiative between WHO and the International Telecommunications Union), together with the GSMA, are seeking to understand how the big data generated by mobile networks could provide relevant insights.
Together, the parties developed a proof of concept (PoC) in the Indian states of Uttar Pradesh and Gujarat, which uses mobile network data to help pinpoint geographical locations at risk of increasing TB incidence.
PoC used anonymised, aggregated mobile network data showing regular population movements (such as commuting, attending education and other habitual daily journeys) provided by Airtel. The scale, granularity and immediacy of mobile data enabled the identification of areas that have low TB incidence rates, but are highly connected to areas with high TB incidence.
Statistical analysis showed that regular population movement is a stronger indicator of TB incidence than location proximity between high and low TB regions. Understanding these patterns makes it possible to implement targeted prevention, diagnosis, and adherence measures in these areas, and to gain new insights, to better address TB.
Takashi Tanaka
Chairman, KDDI
Takashi Tanaka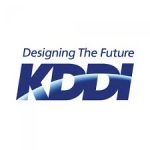 KDDI Chairman Takashi Tanaka: "As 5G, IoT, AI and Big Data enter full force, all industries are shifting to a new digital transformation era. We believe that KDDI plays a key role in connecting other industries and creating new businesses for the sustainable development of the society."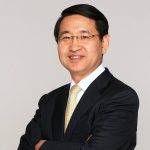 Tony Yu
President and CEO of New H3C Group, H3C Group
Tony Yu

H3C Group President and CEO of New H3C Group Tony Yu: "Recently, GSMA, together with many leading corporate partners, have been signing and issuing the Digital Declaration, which outlines a bright future for boosting trust and achieving inclusiveness and equality, innovation and sustainable development in the digital era. In my opinion, the core concept of the Digital Declaration is highly consistent with New H3C's mission, "committed to be the most trustworthy partner to help customers achieve business innovation and digital transformation".
I believe that technological innovation and industrial convergence are changing the mode of global economic development and social operation as well as people's way of life. Therefore, we regard "Shaping the Digital Future for a Better Life" as the vision of New H3C Group. New H3C is looking forward to working with GSMA and more partners to achieve the following goals: building a good competition mechanism, constantly fulfilling the potential of technology, promoting ecological cooperation and dialogue in the industry, eliminating the differences of opinions and regions, and creating a better digital future together by maintaining trust and security in the digital era and boosting innovation and sustainable development."
What H3C Group is doing
As a leader in digital solutions, New H3C is well aware that digital transformation plays an extremely important role in promoting the leapfrog development of people's livelihood and governance, optimizing the allocation of social resources, and innovating public service mode. This is also the core value of a responsible enterprise for society, industry, and public.
New H3C is committed to providing clients with digital solutions that converge technological innovation, scenario-based application and ecological cooperation, stimulating the organic integration of digital technologies, promoting the open and transparent sharing of information, and making it possible to build a complete digital society by interconnecting people, institutions, affairs and everything else.
New H3C has also accumulated a wealth of best practices and accomplished many successful cases that benefit society, industry and public based on the advantages of digital innovation, including targeted poverty alleviation based on big data, digital interconnection between medical institutions, and promoting the balance and equality of educational resources through digital innovation.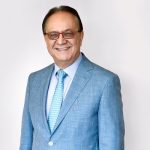 Mr. Turan Erdogan
CEO, Vestel
Mr. Turan Erdogan

Vestel CEO Mr. Turan Erdogan: "When a customer purchases one of our products, it conveys a clear message to us. A purchase is not simply a purchase, it's a verbal contract. One that states we will be there to support our customers and provide the services they need. It's a bond strengthened by trust between us and our customers. We take this trust very seriously and this is the reason why we signed-up to the Digital Declaration. We want to contribute to the creation and maintenance of a safe future for our customers."
What Vestel is doing
We believe in providing an inclusive future where people are not bound by their physical impairments. That is why we developed our Smart Cane: weWalk. Integrated with a smart assistant and geo-localization service, with weWalk our visually impaired customers enjoy an even greater freedom of mobility. Designed specifically to make navigation easier, weWalk allows our customers to control their smart phones without even taking them out of their pockets. A future in which visually impaired people are unbound by their physical limitations is something which we are very keen on contributing to.
Yang Jie
Chairman and CEO, China Telecom Corporation Limited
Yang Jie

China Telecom CEO Mr. Yang: "Currently, digital economy is flourishing and has become an important engine to world economic growth. The development of network and digital economy is profoundly changing people's production modes, lifestyles and thinking ways as well as the process of human civilization. Network is the cornerstone of the digital world and the main information artery of economic and social development. Only by establishing a safe, high-speed, ubiquitous and intelligent information network can the diversified kinds of information of the digital world be effectively transmitted.
In the 'Declaration on the Digital Future', GSMA has made positive commitments and initiated a future of "collaboration across geographies and stakeholders, extending consumer trust for the digital age, promising inclusive growth and opportunities for all, and ensuring an environment fit for continued innovation". China Telecom completely agrees with the digital future vision outlined, and commits to being a responsible enterprise in the digital age. As a member of the GSMA board, China Telecom is willing to contribute to the creation and prosperity of a mutual-trust, jointly governed digital world together with the international community."

What China Telecom is doing
In recent years, China Telecom has been making in-depth cooperation with customers and business partners from different industries, and striving to build five ecosystems of services, which are intelligent connection, smart home, internet finance, Internet of Things, and DICT (which means the deep integration of DT – cloud and big data technologies, IT – information technology, and CT – communications technology), with the aim to providing innovative, convenient and practical intelligent applications and services. By continuous expansion of network coverage, we have built the largest FDD 4G network in the world, covering 98% population; the largest FTTH network around the globe, with the optical broadband covering over 90% cities and towns and over 80% administrative villages in China; and a NB-IoT network that is deployed in the whole network with more than 400,000 base stations. Our IoT coverage is leading the world in terms of both width and scale. Now, we have more than 300 million mobile subscribers and more than 140 million households of wired broadband users.
Promoting children's healthy growth with networks is one of our unshirkable responsibilities. China Telecom Sichuan Branch launched a "Missing You – Love Cabin" project with Sichuan provincial government to care for children left behind. In the "Love Cabin", the left-behind children can make free video calls with their parents far away via China Telecom's "Missing You" service for television, to help improve the mental health of those children. At present, such cabins have exceeded 3,000 in Sichuan.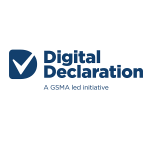 Additional Signatories

Henadi Al Saleh, Chairwoman of Agility

John Donovan, CEO of AT&T Communication
Shao Guanglu, Executive Vice President – China United Network Communications Group Company Limited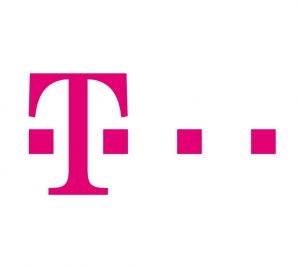 Timotheus Höttges, Chief Executive – Deutsche Telekom
Tetsuji Ohashi, President and Chief Executive Officer – Komatsu Ltd.
Hideo Tanimoto, President – Kyocera

Mitsuya Kishida, President – Sony Mobile Communications Inc.

Sigve Brekke, President, Group CEO – Telenor

Mr. Bader Nasser Al-Kharafi, Vice Chairman & Group CEO – Zain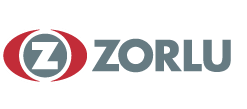 Ömer Yüngül, CEO – Zorlu
Those listed here are a selection of business leaders who have already committed to the Declaration, spanning several industry sectors. Please re-visit the webpage for updates as the movement continues to grow.
The GSMA welcomes enquiries and new member requests; please contact: DigitalDeclaration@gsma.com