MWC Shanghai eSIM Summit – The Power of eSIM technology
eSIM Market in Asia Slides GSMA eSIM Service Slides RedTea Mobile Slides Valid and Tongxin Micro Slides
Overview
According to GSMA Intelligence research , the total number of eSIM smartphones, tablets and smartwatches commercially available for purchase reached 127 in June 2022 – a fivefold increase on December 2018. Despite this, consumer awareness of eSIM technology remains low. The GSMA Intelligence Consumers in Focus Survey 2021 shows that less than 30% of consumers (on average across eight major countries analysed) are aware of eSIM – a clear barrier to adoption.
This eSIM Summit during the Mobile World Congress in Shanghai will be focus on the promising eSIM technology in Asia. This eSIM Seminar will stream focused speeches and sessions to help you discover how eSIM is reaching its full potential and what a bright journey is still to come  In addition, we would share our thoughts around the future of eSIM in Asia.
Key Items
eSIM Market in Asia
GSMA eSIM Services
eSIM Opportunities for Operators
Global connectivity on a single eSIM
Real-world  eSIM deployments
Reliable eSIM connectivity service.
The best eSIM experience
Gold Sponsor
Agenda
TIME
Topic
Speaker
eSIM Summit Introduction
10.00
eSIM Summit – Welcome
Chris Li, Product Director, GSMA
 10.00 – 10.10
eSIM Market in Asia
Chris Li, Product Director, GSMA
 10.10 – 10.20
Chris Li, Product Director, GSMA
Part 1 – Gold Sponsors 
10.20 – 10.40

Empowering IoT: Made in Asia for Deployment Worldwide, Powered by eSIM

Description: The cellular IoT market is challenged by fragmentation in the following areas: device prototyping, manufacturing, shipment, ownership, and operation. Given the enormous growth of M2M devices in the market, cellular connectivity in IoT is predicted to be the next big wave of technological revolution. In addition, on-demand connectivity and interoperability will be essential for driving this industry ahead given the diverse range of applications that these devices encompass. This makes connectivity management incredibly tough. With connectivity orchestration and eSIM architecture (in compliance with the latest SGP.31 specification), it's now possible to streamline the value chain. The keynote will address important issues in the global IoT deployment area as well as opportunities for OEMs and device owners as a result of eSIM technology.

Hui Jin, Ph.D 金辉 博士, Founder & CEO, Redtea Mobile
10.40 – 11.00
 

How to solve the interoperability challenges to tackle mobility with eSIM for devices deployed on global markets

Description: In this session, we will be discussing how we have been helping OEMs and MNOs to tackle any obstacles they might face related to interoperability issues while adding secure connectivity into their eSIM-enabled devices beyond handsets and wearables, such as PoS, when deploying them globally. Join our expert Christian Fernandez, Product Marketing Manager, and John Zou ,Executive Vice President at TongxinMicro, in our joint pitch to get ready to deploy globally your eSIM-enabled devices.

Christian Fernández Carrillo, Product Marketing Manager, Valid

John Zou, Executive Vice President of TongxinMicro, TongxinMicro

11.00
eSIM Summit – Closing Session
Chris Li, Product Director, GSMA
Speakers
Christian Fernández Carrillo
Product Marketing Manager, VALID
Christian is graduated from Valencia University in Spain, with a degree in Industrial Engineering and focus on electronics. He has more than ten years of experience in the consumer electronics market as a product and project manager as well as business developer.
Christian has been involved in many European funded projects (Horizon 2020) and also has participated in a number of national projects in Spain involving, among others, the certification of some smartphones by the Spanish National Cryptological Center and the launch of the first smartphone to hit the market worldwide supporting the European Galileo Navigation System back in 2016. He brings his experience in launching products to global markets after successfully putting in the market more than 2.5 million devices in the last 10 years.
John Zou
Executive Vice President, TongxinMicro
Graduated from Tsinghua University with a master's degree in Integrated Circuit and over ten years of IC marketing experience.
With deep participation in national level projects of Core Electronic Devices and the NRDC Financial Project, obtaining of multiple national invention patents, John and his team achieved the first international authoritative certification in China including CC EAL6+ security certification and GSMA SAS-UP wafer level personalization. Upon the considerable effort on  industrialization landing, global operation and promotion of Chinese secure chips in the fields of communication, finance, consumer electronics, and automotive electronics, John brought TongxinMicro to the position of global market leader in SIM card chips.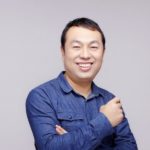 Hui Jin, Ph.D
Founder & CEO, Redtea Mobile
金辉博士现任红茶移动CEO兼联合创始人。在担任甲骨文(硅谷)高级研发工程师期间,为
Oracle-In-Memory核心贡献人之一,拥有20多篇顶级计算机国际学术会议发表物及1件美国专
利。金辉博士于2015年回国联合创立红茶移动,并出任公司CEO,致力于智能设备连接技术的研
发和应用推广,并于2017年入选《快公司》杂志中国商业最具创意人物100榜单,于2020年荣膺首
届「粤港澳大湾区杰出青年企业家」称号。
Jin is the former Senior Member of the Technical Staff at Oracle (Silicon Valley) and also the core contributor to Oracle-In-Memory. He came back to China to co-found Redtea Mobile in 2015 and concentrated on smart device connectivity in his capacity as the company's CEO. He was enlisted by The Fast Company Magazine as 100 Most Creative Person in 2017 and was honoured to be acknowledged as one of the Greater Bay Area Outstanding Young Entrepreneurs in 2020.
金辉拥有美国伊利诺伊理工学院计算机科学博士学位,及武汉大学数学科学学士学位。
Jin holds a Ph.D. degree in Computer Science from the Illinois Institute of Technology and a Bachelor's degree in Mathematics from Wuhan University.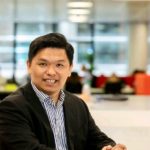 Chris Li
Product Director Managed Svs: Management, GSMA
eSIM Summit Access
First come, first served, the attendees are seated in the order in which they arrive, but Pass is requried to attend the eSIM Summit – Discovery Pass is the minum required pass to access the eSIM Summit.
GSMA members receive a 30% discount on VIP, Leaders Conference and Discovery Exhibition Pass for MWC Shanghai. Your Member ID is required to register and receive the discount. Please do not begin registration until you have your Member ID to hand.
Log into Member Gateway
Go to Member Organisations
Search for your Member Organisation and click on your Organisation Page
On your Organisation Page scroll down to Organisation Information to view your Member ID (your Member ID will be a six digit alphanumerical or six digit numerical code)
In order to receive your discount, you must supply your Member ID prefixed with 'MWCS' during registration (i.e. if your Member ID is AB1234, enter 'MWCSAB1234' into the code box on the first step of the registration process).
If you have any issues with logging into Member Gateway to retrieve your Member ID please email membership@gsma.com
Please note: GSMA Member Discounts can only be used by attendees from a member organisation. Member Discount codes should not be shared with external customers and clients. Should you have any queries regarding Member Discounts, please contact membership@gsma.com.