Digital Utilities
Enabling access to essential utility services for low-income populations through digital solutions
Utility services such as energy, water, sanitation, waste management, and transport are essential to life. Our mission is to enable access to affordable, reliable, safe, and sustainable urban utility services for low-income populations through digital solutions and innovative partnerships. In doing so, we also seek to support cities in low- and middle-income countries in their transition to a low-carbon, climate-resilient future.
The Digital Utilities programme enables digital solutions and partnerships between innovators, mobile operators, city governments and state-owned utility service providers to make essential urban utility services more accessible, affordable, reliable, safe, and sustainable. To achieve this objective, the programme engages in:
De-risking and catalysing innovative urban utility services;
Research and insights;
Partnership facilitation and convening of key ecosystem stakeholders; and
Technical advice to mobile operators, municipalities, and utility service providers.
Latest Publications
Document
Tuesday 19 May 2020 | Case study | Digital Utilities | Energy | English | Madagascar | Partnership engagement | Resource | Sub-Saharan Africa |
In May 2018, the Mobile for Development (M4D) Utilities Programme awarded EDM a grant to test the commercial viability of providing electricity to off-grid villages in northern Madagascar. EDM constructed solar-hybrid mini-grids in ...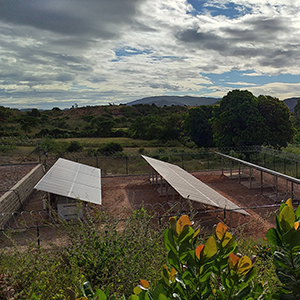 THIS INITIATIVE IS CURRENTLY FUNDED BY THE UK FOREIGN, COMMONWEALTH & DEVELOPMENT OFFICE (FCDO), USAID AS PART OF ITS COMMITMENT TO SCALING OFF-GRID ENERGY GRAND CHALLENGE FOR DEVELOPMENT AND SUPPORTED BY THE GSMA AND ITS MEMBERS