Plastic pollution is a major contributor to global carbon emissions which is threatening our planet, food chains and marine life. In low- and middle-income countries (LMICs) like Africa and Asia, formal waste collection systems are often underdeveloped or non-existent.
GSMA research shows that digital technologies, such as mobile apps, mobile payments, artificial intelligence (AI) and connected devices, have a critical role to play in improving citizen engagement in recycling, driving operational efficiencies and increasing transparency in the plastics supply chain.
Mobile-enabled solutions can raise public awareness of why and how to recycle plastic waste, drive positive behavioural change, help citizens to identify waste "hotspots" and increase plastics organisations' access to raw materials. Meanwhile, frontier technologies, such as AI and the Internet of Things (IoT) can improve collection and recycling activities, for instance, through bin monitoring and weighing or by automating plastic segregation.
Partnering for zero plastics
The GSMA ClimateTech programme, through partnerships with stakeholders in the plastics value chain such as mobile network operators (MNOs), plastics organisations (PSEs), tech organisations and government actors, aims to achieve the following:
Catalyse partnerships in the plastics supply chain to resolve the issue of plastic waste.
Drive innovative solutions using mobile and digital technology to reduce plastic waste.
Conduct research and consultancy on plastic waste solutions.
Support start-ups with grant funding and technical knowledge to drive zero plastics use in LMICs.
Global use cases
GSMA research has identified organisations in Asia and Africa that are using mobile and digital tech to find solutions to the global plastics issue which ultimately impacts climate change:
| | | | |
| --- | --- | --- | --- |
| Philippines | Kenya | India | Côte d'Ivoire |
| | | | |
| ReconX is a clean tech company that converts plastic waste into usable fuel. | T3 offers a solution to connect households, businesses and institutions with waste collectors that brings waste to centers to be recycled into raw materials and used to create new products. | TrashCon is a PSE based in Bangalore, has developed a proprietary waste sorting and recycling tech solution. | Coliba is a collaboration between an MNO and PSE to tackle the nation's growing waste management |
Find out more about these use cases in the ClimateTech reports listed below.
What role can mobile operators plan in tackling plastic waste?
Partnerships between mobile network operators and plastics organisations can unlock great opportunities for both the MNO and the plastics value chain. Understand how MNOs can contribute to resolving the plastic waste problem in LMICs.
The value proposition for a MNO in partnering for addressing the global plastic problem can be many fold:
Corporate sustainability and environmental, social and governance (ESG): MNOs can gain value from an ESG perspective through attracting investments and raising brand value in the eyes of stakeholders. CEOs of mobile operators see a clear link between ESG/sustainability investments and business growth.
New revenue streams: It also gains value from a commercial perspective by creating new revenue streams that involves mobile-centric plastic management solutions.
Driving innovation: The MNO is well placed to take advantage of innovations in this space, by using frontier technologies and becoming a test ground for product use cases which will also help drive the plastics supply chain forward:
Synergies between plastics organisations and MNOs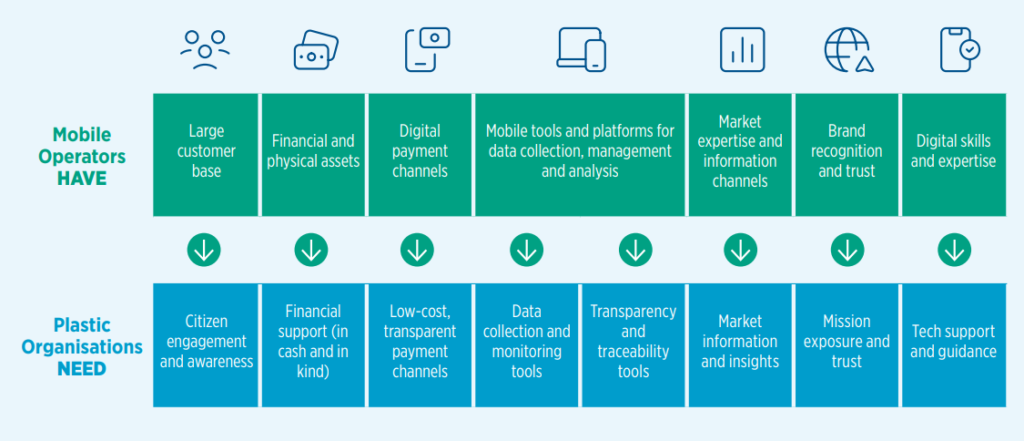 Image source: GSMA report, Catalysing Partnerships in Plastics,
Plastic organistions (PSEs) are changing the game on plastic waste
Plastics organisations such as for-profit start-ups and social enterprises in plastic waste collection and recycling can use digital tools or services, or partner with tech companies and MNOs to change the plastics use landscape.
Start-up spotlight:
---
More resources on plastics
Document
Thursday 22 Apr 2021 | ClimateTech | Mobile for Development | Report | Resource | South Asia | Sub-Saharan Africa |
This report explores the specific benefits that plastics organisations in LMICs currently reap, or could eventually reap, from using digital tools or services or partnering with technology organisations.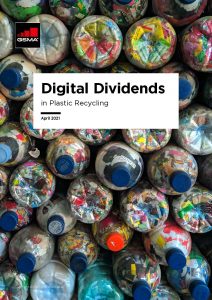 Video
Monday 5 Sep 2022 | Climate | ClimateTech | English | Global | Mobile for Development | Partnership engagement | Resource | Video |
This webinar by the GSMA ClimateTech programme features highlights from the report titled 'Catalysing Partnerships in Plastics' and discusses the importance of strengthening partnerships for circular economy solutions with key industry stakeholders.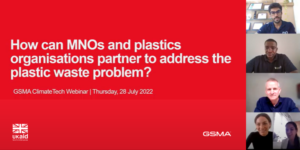 Latest news from our blog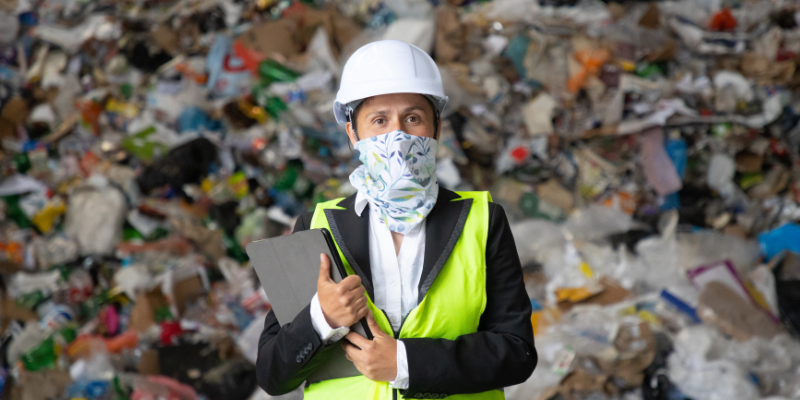 Thursday 14 July, 2022 | Blog | Climate | ClimateTech | Global | Global | Mobile for Development | Plastics and Waste Management | Waste Management
Globally, less than 10% of plastic is recycled, and 75% of all plastics ever produced has become waste. In this blog, the GSMA looks at how partnerships between plastic organisations and MNOs can resolve the plastic waste problem and impact the triple bottom line opportunity ...
---
Partner with the GSMA
If you have a solution that addresses plastic or would like to contribute to plastics waste research, email us here or to keep up to date on our latest news and updates by signing up to our newsletter here .