Access the GSMA eBusiness Network quickly and easily
GSMA Node is a service that provides and manages the technical infrastructure operators need to access the GSMA eBusiness Network. As it's a turnkey solution, there's no need to invest in the equipment or skills necessary to make the technology work. Since GSMA Node will do it for you. Therefore, all operators can take advantage of the Network's new business processes, quickly and easily.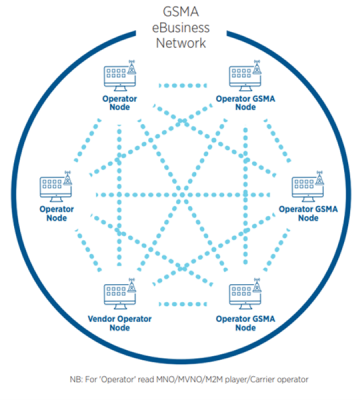 In fact, think of it as an all-in-one toolkit managed by us. It includes running applications, hosting, connectivity, software stacks and API access. Operators also have the option of using the node of a chosen partner.


More Information
Do I have to use the GSMA Node service?
No. Instead, operators can choose to join the eBusiness Network by setting up their own node. Either in-house or via a vendor. Although the GSMA Node service does enable operators to join the network quickly. Furthermore, no blockchain-related expertise or internal infrastructure is required. Also, it provides the comfort of knowing the node is safely managed.
Is GSMA Node a shared service?
No. Rather, all nodes on the eBusiness Network are separate infrastructure, for each subscribing operator.
Related Services