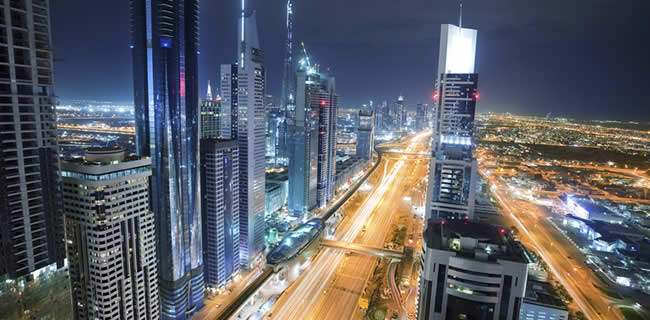 Embedded SIM
Our Vision
How it works
Standardised Architecture
Project Members
Benefits
The GSMA Embedded SIM Specification – A New SIM for M2M
Accelerating growth and operational efficiency in the M2M world
The GSMA's Embedded SIM delivers a technical specification to enable the remote provisioning and management of Embedded SIMs to allow the "over the air" provisioning of an initial operator subscription and the subsequent change of subscription from one operator to another.
The Embedded SIM is a vital enabler for Machine to Machine (M2M) connections including the simple and seamless mobile connection of all types of connected vehicles. In the M2M market the SIM may not easily be changed via physical access to the device or may be used in an environment that requires a soldered connection, thus there is a need for 'over the air' provisioning of the SIM with the same level of security as achieved today with traditional "pluggable" SIM. It is not the intention for the Embedded SIM to replace the removable SIM currently used as the removable SIM still offers many benefits to users and operators in a number of different ways – for example, the familiarity of the form factor, easy of portability, an established ecosystem and proven security model.
The Embedded SIM architecture document may be downloaded from here:
GSMA Embedded SIM Remote Provisioning Architecture Version 1.1
The Embedded SIM technical specification may be downloaded from here:
GSMA Remote Provisioning Architecture for Embedded UICC Technical Specification Version 1.0
The Embedded SIM – Accelerating growth and operational efficiency in the M2M world – benefits and market opportunity, an explanatory slide presentation may be downloaded from here:
GSMA Embedded SIM
The PowerPoint version of these slides are available on request from -
connectedliving@gsma.com
M2M offers a huge market opportunity
Mobile networks are being used to connect all sorts of devices; automated reading of utility meters, intelligent connectivity of cars and commercial vehicles to enable drivers to access navigation, infotainment or breakdown services, traffic lights, home security and assisted living. The number of mobile connected devices is expected to increase by 100 per cent to nearly 12 billion by 2020, resulting in a huge new market opportunity, predominantly in the machine to machine (M2M) and consumer electronics sectors.
All parties in the M2M ecosystem will struggle if we remain solely dependent upon the traditional SIM card, which is predicated on only associating with one network operator. This is because changing SIM cards is problematical for many business-to-business (B2B) customers, when noting that many M2M devices are remotely located, often hermetically sealed, their after sale location is not known during production and furthermore their product life cycles are lengthy.
Many of the interfaces and processes needed to make the remote provisioning of SIMs work are virtually identical to current SIM personalization processes and interfaces used by mobile network operators today.
Our vision
The GSMA's vision is a world empowered by the capability to remotely provision mobile operator credentials onto a SIM to support the burgeoning M2M market opportunity. To deliver this, we've worked with operators and SIM suppliers from around the world to create a common, secure, interoperable architecture to facilitate the commercial deployment of systems that enable remote over the air provisioning and management of this new SIM.
How It Works
The use cases addressed in the Requirements and Architecture Specification include:
The remote over the air provisioning of a one (or more) operator credentials into a SIM.
The remote over the air enablement /disablement of the operator credentials within the SIM, thus enabling a change of active operator.
The deletion over the air of an operator credentials within a SIM.
To facilitate a secure and easy method of selecting and installing different mobile operator credentials, once a M2M device has been deployed in the field, two new key network elements have been included in the architecture of this new SIM. (See definition of terms for clear descriptor of each element of the figure below).
Subscription Manager Data Preparation (SM-DP)
This is the entity which operators will use to securely encrypt their operator credentials ready for over the air installation within the SIM.
Subscription Manager Secure Routing (SM-SR)
This entity will securely deliver the encrypted operator credentials to the SIM and then, once the credentials are installed, will remotely manage the SIM thereafter (enable, disable and delete the credentials as necessary during the product's lifetime).
Figure: Split & Roles of the GSMA Architecture's Subscription Manager.
Watch this short explanatory film which outlines how the new SIM would work in an automotive context whilst also illustrating the use cases.
Click here to learn more about the work of the Connected Living mAutomotive team.
Standardised Architecture

Without a standardised subscription management architecture each Network Operator may develop proprietary technical solutions for the remote personalization of their SIMs. Difficulties would then arise when trying to switch a device which contains a remotely provisionable SIM between two operators who had implemented fundamentally different technical solutions based upon their proprietary requirements.
Developing a standardised subscription management architecture based upon common requirements would resolve such issues whilst at the same time reducing cost and complexity. A standardised solution will also drive the necessary 'economies of scale' to ensure the successful deployment of this type of SIM to the market.
Project Members
GSMA Embedded SIM Project Members
Through the GSMA, mobile network operators and SIM manufacturers from around the world have come together to establish a globally accepted specification to enable remote over the air provisioning and re-provisioning of network operator credentials for the M2M sector whilst retaining the existing security levels provided by the traditional SIM.
Key to the commercial success of this new SIM is for the entire ecosystem to adhere to one common industry standard to achieve economies of scale. To achieve this the GSMA, the mobile network operators and SIM manufacturers are working on the delivery of a common, secure, interoperable architecture, elements of which will be certified to guarantee the secure encryption and transportation of operator credentials. We anticipate this architecture to be complete by mid-2013.
Participating companies:
AT&T, China Mobile, China Unicom, Deutsche Telekom, Gemalto, Giesecke & Devrient, Morpho, NTT DOCOMO, Oberthur, Orange, Telecom Italia, Telefonica, Telenor and Vodafone.
Benefits

Who will benefit from this new SIM?
Operators will gain new business opportunities from a world of intelligently connected services and devices, reduce the logistical costs associated with handling traditional SIM cards and retain existing SIM security levels, all with minimum impact to their current network infrastructure, and minimum cost of integration and testing.
SIM Manufacturers will add flexibility to their current products and open up new markets by providing the infrastructure and services that will remotely provision SIMs. Adherence to a common industry standard will ensure all returns on R&D investments are maximised.
Business Customers, whose product life cycles are often lengthy, will enjoy the reassurance of knowing there is a common global architecture with no compromise on existing SIM capabilities. Inevitably they will benefit from enhanced flexibility regarding their connectivity contracts. Effective and efficient management of large scale volumes of M2M devices will be entirely possible together with the knowledge that future expansion of their connected services will not be prohibited by any third parties.
Finally, end users will enjoy a seamless experience on a plethora of devices, knowing that they are securely and intelligently connected to ubiquitous mobile networks. This remotely provisionable SIM is the vital enabler for the machine to machine market (also referred to as the Internet of things).