Manufacturing Summit – MWC Vegas 2023
The Manufacturing Summit returned to Industry City at MWC23 Las Vegas in September 2023, with a focus on the industrial workplace, Private Mobile Networks, and supply chains. The videos of each session are available to watch below.
Industry City Lead Partner:
Industry City 5G Supporting Partner: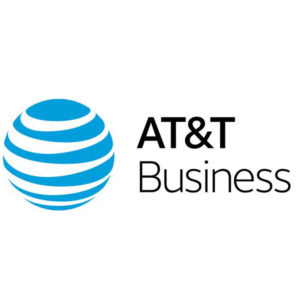 Industry City Manufacturing Sponsor:
On day two of MWC Las Vegas, we will be exploring the latest mobile technologies that are delivering exciting changes in the industrial sector by improving critical communications, delivering new opportunities for training and support, and improving worker safety by switching humans for machines in dangerous environments and more.
Our Sessions
Manufacturing Summit: Why do manufacturers want private networks?
Mobile Private Networks are a hot topic and in the last 18 months there has been an explosion in the number of organisations offering solutions to the industrial manufacturing sector and enterprises.
Private 5G industrial wireless networks provide several advantages including low latency, privacy, security, aggregation of high bandwidth data and the ability to modernize manufacturing lines by sharing equipment and mobile robots and AGVs at different times.
This session we will discuss some of the key drivers, various deployment models, successful partnerships and how mobile technology is addressing challenges. Discover more about the implementation options and real-life case studies.
Speakers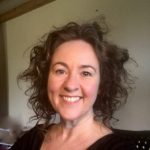 Jo Gilbert
Technical Director & Digital Industries Lead, GSMA
Jo Gilbert is a Technical Director at the GSMA. She leads the GSMA Digital Industries activities which brings together mobile network operators, enterprises, and the wider ecosystem to connect the benefits of 5G in the industrial sector.  With a career spanning 20 years in the telecom sector, Jo has supported organisations to harness new and emerging technologies such as identity, IoT, big data, artificial intelligence and 5G.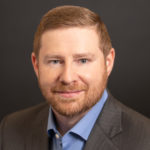 Matt Price
VP Engineering, Provider Mobility, Cisco Systems
With a passion for technology, innovation, and driving transformative change, Matt Price serves as the Vice President of Engineering, leading high-performance teams and guiding cutting-edge 5G projects that shape the future of the IoT and Mobility industries. Throughout his career, Matt has consistently demonstrated a remarkable ability to align technical prowess with business objectives. He has spearheaded and delivered numerous groundbreaking initiatives, playing a pivotal role in driving growth, enhancing efficiency, and ensuring a competitive edge for IoT Control Center. Matt leads the development of Cisco's 5G and Mobile IoT networking solutions. Matt's diverse team is responsible for the development, delivery, and cloud operations teams that maintain our customers networks 24/7. As a seasoned leader, Matt has been instrumental in cultivating a culture of innovation, collaboration, and excellence within engineering teams. His exceptional strategic vision and leadership have led to successful product launches, patent applications, and recognition for engineering excellence.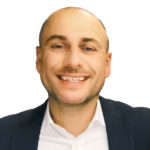 Zarn Kucel
Head, Telco MEC GTM, AWS Telco
Zarn Kucel leads AWS Hybrid Edge in partnership with Telco and Communication Service Providers (CSPs). Globally owning go-to-market, business development, and strategic initiatives for Multi-access Edge Computing (MEC).
A seasoned technology services executive, Zarn offers 25 years international experience spanning startups to the world's most advanced communication service providers. Investing in trust, Zarn has led large geographically distributed organizations while serving as COO, General Manager, CTO, and outsourced CIO.
Mobilizing hearts, minds, and tech to transform experiences, Zarn is on a mission to unlock the transformative potential of cloud and next generation networks to define what happens next.
Eric Clark
CEO, NTT America
In his role as Chief Executive Officer of NTT Ltd. in the Americas, Eric drives closer collaboration between NTT DATA and NTT Ltd. operations in the region, supporting the launch of new and innovative combined offerings. Previously, he was the Chief Digital & Strategy Officer for NTT DATA Services, focusing on go-to-market and offering management strategies and solutions. He oversaw the development of the company's digital portfolio and led the ongoing evolution of insights and capabilities to facilitate client journeys through IT modernization and digital transformation.
Eric holds a Master of Business Administration from the McCombs School of Business at the University of Texas, Austin, and a Bachelor of Business Administration degree from the same university. He has more than 25 years of experience in the IT industry. Earlier in his career, Eric held numerous global senior leadership positions with ServiceNow, Dell, Hewlett Packard Enterprise, Arthur Andersen Business Consulting, Ernst & Young and Bank of America.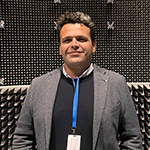 Hakim Achouri
Telco Expert for Digital Aviation, Airbus
Hakim Achouri joined Airbus 1.5 years ago as a 5G Solution Architect in the Digital Transformation & IM Teams. His work consists in building the strategy, roadmap and the right architecture towards a 5G connected Factory and he also acts as a Technical Authority on the 5G Connected Aircraft building data & user centric solutions for factory digitalization, Aircraft remote predictive maintenance and future seamless passenger connectivity. Before this he worked 6 years in the UK for McLaren Applied Technologies as a Principal Telecommunication Engineer, building solutions to connect Trains (Virgin Trains, Japanese Bullet Trains, Formula 1 telemetry). Before this he spent 10 years at Orange R&D in the Wireless Access Networks Teams doing research and building innovative solutions for fast moving vehicles connectivity V2V/V2X. Hakim has several patents around multiple wireless links aggregation, handovers, etc.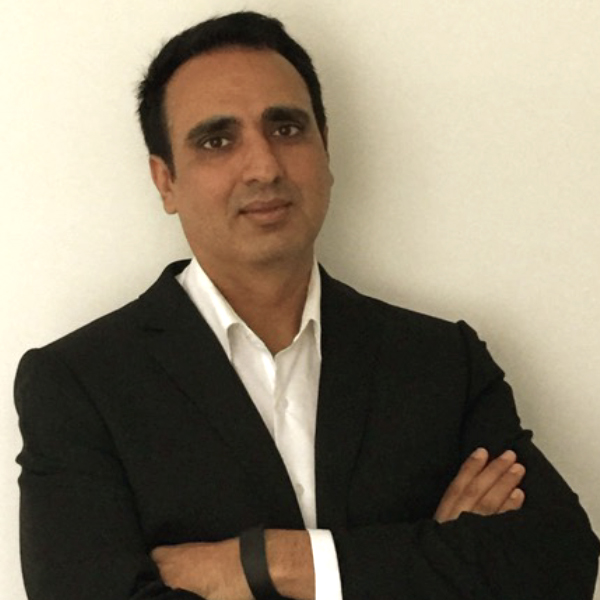 Parm Sandhu
Group Vice President, Enterprise 5G Products and Services, NTT Data
Parm Sandhu is the Group Vice President Enterprise 5G Products and Services at NTT Data Inc. He has over 30 years of industry experience in leading transformative product & services initiatives for wireless and FTTH networks, enterprise managed services including wireless networks, IoT, voice, video, and broadband services. Prior to joining NTT, Parm was responsible for Product and Service Development at TELUS Communications Inc. He holds a Master of Engineering in Digital Communications from Simon Fraser University and graduated from the SFU Beedie School of Business Administration's Executive Program.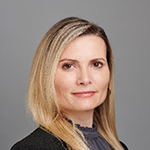 Chiara Medicina
Vice President, Strategic Growth Initiatives, Cisco Systems, Inc.
As Cisco's Vice President of Strategic Growth Initiatives in the Cisco Networking organization, Chiara is responsible for driving cross-architectural transformational solutions, initiatives, and strategic partnerships. Chiara and her team are working to help define and execute the strategy that enables Cisco's technology transformation to business outcomes. As part of this remit, the team is focused on driving technology and commercial model evolution to enable managed services and as-a-service solutions.
Chiara's previous roles at Cisco include leading the Monetization Strategy team and driving strategic priorities including exploring new technologies and business models as part of Cisco's Corporate Strategy team. Prior to Cisco she held various global consulting roles focused on the technology sector.
Chiara holds degrees from UCSC (BA), and UCLA Anderson School of Management (MBA). Originally from San Francisco, Chiara has lived in Spain and Italy and is currently based in Los Angeles.
Manufacturing Summit: Revolutionizing the Industrial Workplace
Smart connected technology is driving a generational shift in the industrial sector. Industry 4.0 signals the arrival of unlimited possibilities for improved efficiency and sustainability, greater reliability of connected devices and sensors combined with advances in 5G technology including Digital Twins, AI & Machine Learning which is at the heart of delivering new data insights, planning and prediction tools, & autonomous machines and processes.
In this session, we will be asking industry experts what exactly this digital transformation means for the next generation of industrial workforce including safety, training, and remote collaboration.
Speakers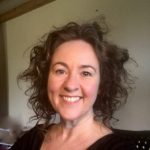 Jo Gilbert
Technical Director & Digital Industries Lead, GSMA
Jo Gilbert is a Technical Director at the GSMA. She leads the GSMA Digital Industries activities which brings together mobile network operators, enterprises, and the wider ecosystem to connect the benefits of 5G in the industrial sector.  With a career spanning 20 years in the telecom sector, Jo has supported organisations to harness new and emerging technologies such as identity, IoT, big data, artificial intelligence and 5G.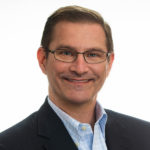 Scott Tvaroh
Managing Director, Industry X, Accenture
Scott Tvaroh is a managing director within Accenture's Industry X practice focusing on manufacturing transformations including digital "operations" twins across North America.  Prior to this role, he led the Digital Industrial Workforce practice focused on leveraging industrial connectivity to improve workforce applications and experience.  Mr. Tvaroh's career spans multiple industry segments, including aerospace & defense, communications networks & equipment, chemicals, high tech, mining, oil & gas, pharmaceuticals and public transportation. Central to his engagement work is driving accelerated step-change performance improvements, significant cost reductions, increased productivity and improved safety. He holds a Bachelor of Science in Industrial Engineering from the University of Illinois.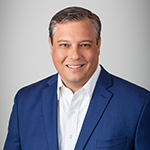 Gordon Shannon
Director, Market Development, AT&T
Gordon Shannon is currently a Director at AT&T. He is focused on market development with AT&T Strategic Alliance partners. In his current role, Gordon combines his passions for emerging technologies and building relationships with his technical architecture background to bring to market innovative solutions to market use cases. During his tenure in market development, Gordon has worked with partners to develop joint offerings in IOT, 5G, MEC, Private Wireless, SD-WAN, and Virtualization. Not only passionate about technology, Gordon is also an avid tennis player, youth soccer coach, non-profit member, and active school volunteer.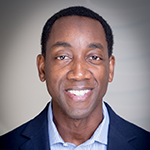 Phillip Coleman
AVP, Product Management & Development, AT&T Business
Phillip Coleman is an AVP of Product Management and Development at AT&T. His responsibility includes 5G, Private Cellular Networks and mobility network services for businesses. Prior to this he has held other AT&T Business leadership roles including management of the 5G standalone product development program. He also directed teams that helped grow IoT Connectivity, IoT Solutions, and edge computing revenue.
Phillip brings 23 years of experience in cellular network operations, analytics, and sales. He started his career at AT&T Wireless as a Network Design Engineer building and optimizing 2G and 3G networks in the Dallas area before working at Capital One as a Business Manager guiding a team growing a direct-to-consumer auto finance business. He then returned to AT&T to manage a cross-functional team responsible for the sale and contracting of indoor cellular solutions for Enterprise clients.
He holds an undergraduate degree in Electrical Engineering from Texas A&M and an MBA from Southern Methodist University.
He has been married for 17 years, has a 8-year-old daughter and resides in the Dallas area.