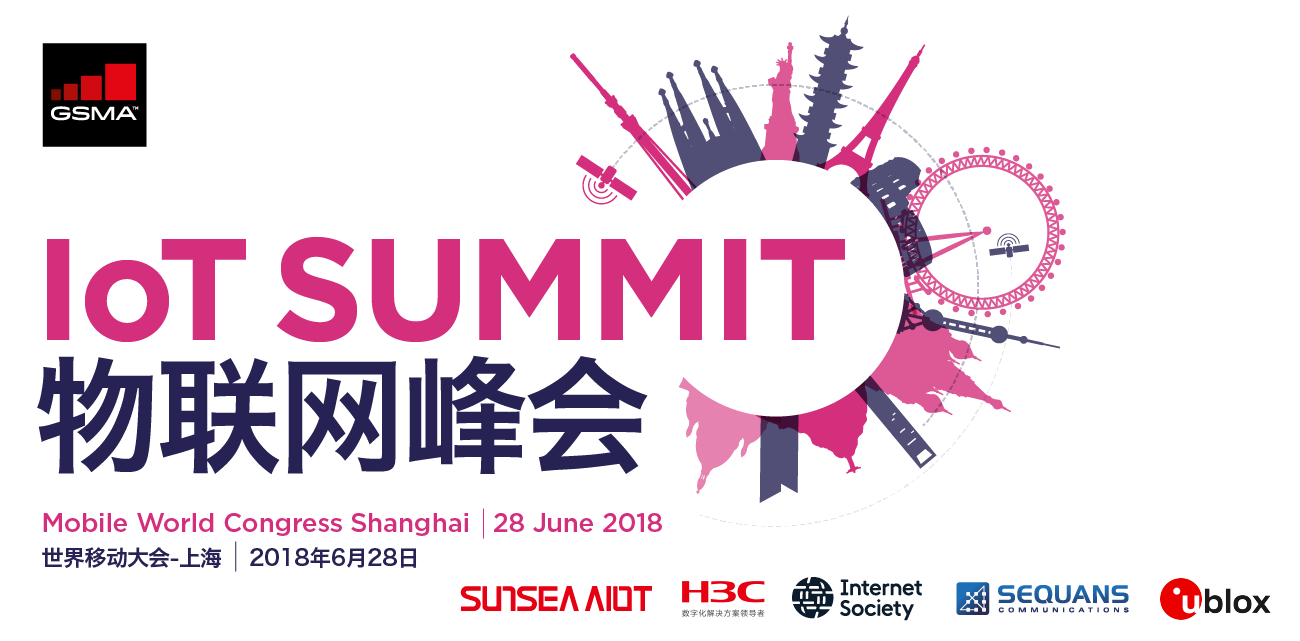 IoT Summit at Mobile World Congress Shanghai 2018 | 世界移动大会•上海2018 物联网峰会
Navigation
Start:

June 28, 2018 @ 9:30 am

End:

June 28, 2018 @ 5:30 pm
Venue:

Shanghai New International Expo Centre 上海新国际博览中心

Address:
Google Map

No.2345 Longyang Road, Pudong New District, Shanghai




上海浦东新区龙阳路2345号

,

China
The IoT was just a concept few years ago, but now it is reality. In 2018 massive IoT adoption will be deployed globally, and we expect to see more to come. With the rapid development of 5G and AI technologies, many new IoT applications will be enabled, beyond what people can currently imagine.
Join the IoT Summit at Mobile World Congress Shanghai to learn how industries are tackling challenges such as security, connectivity, interactivity, responsiveness and cost as the IoT evolves.
The IoT Summit
Auditorium A, N5 Conference Hall
09:30 – 09:40 Opening Remark and Welcome Speech 
09:40 – 10:00 When Things are Connected, What Next?
10:00 – 10:20 Future IoT – Think Beyond
10:20 – 10:40 The Future is Connected
10:40 – 10:55 IoT and 5G: Edge Computing Driving  IoT and 5G Usage
10:55 – 11:10 The Challenges of The IoT Hype
11 :10 – 12:10  Panel Discussion: IoT Security 
12:10 – 14:30  *Break*
The afternoon of the IoT Summit includes sessions specifically dedicated to Mobile IoT (low power wide area 3GPP standardised secure operator managed IoT networks in licensed spectrum).
14:30 – 15:10 Mobile IoT network performance & market opportunity
15:10 – 16:00 Realising the value of Mobile IoT through data analytics
16:00 – 16:40 Panel: Mobile IoT solutions enabling future ecosystem growth
16:40 – 17:25 Presentations: Mobile IoT customer deployments and market experience
View the full IoT Summit agenda | 按此查看完整日程
The IoT Summit is open to all Mobile World Congress Shanghai VIP and Gold Pass holders. 'All Exhibition Pass' holders may purchase a ticket to the IoT Summit for an additional fee on the Mobile World Congress Shanghai website.
物联网峰会将向所有世界移动大会上海VIP会议证和金卡会议证持有人开放。全馆通行证持有人可以在世界移动大会-上海网站,以额外的费用购买物联网峰会的门票。
Speakers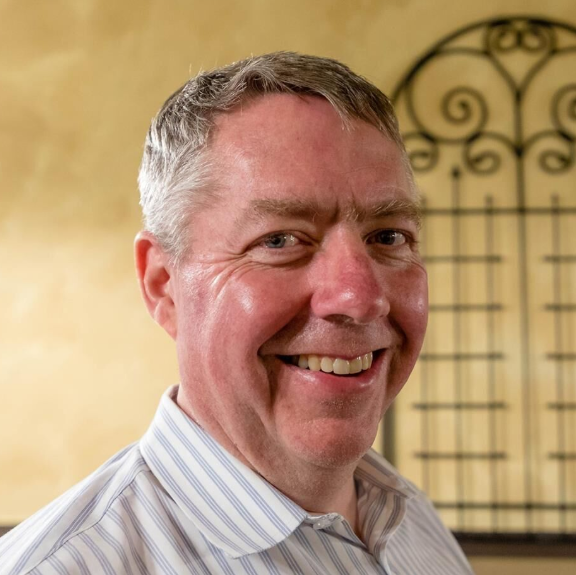 Thomas Herbst
Head of Marketing for Utilities, Arm
Thomas Herbst is the Head of Marketing for Utilities at Arm.   Thomas had more than 20 years of experience building networks and networking equipment at Cisco Systems and Silver Spring Networks before joining Arm.  He is active in standards organizations and industry associations, including the Internet Engineering Task Force, DLMS UA and the Wi-SUN Alliance.  Thomas is a corporate board member for the SunSpec Alliance, a solar management industry group, as well as a member of the Corporate Advisory Group of the IEEE Standards Association.   
Chen Hua
Co-founder of Yinchuan AOTOSO Software
Chen Hua is the co-founder of Yinchuan AOTOSO Software co., LTD. He serves as executive director, chairman and general manager since 2009. He was the chairman of Yinchuan AOTOSO New Technology co. ,LTD between 1998 and 2013. Between 1988 and 1997, he was teaching and doing research in Northern nationalities university as a professor. He is the inventor of UCOWS, a cow estrus detection system. He owns master's degree in computer science and engineering in Northwestern Polytechnical University.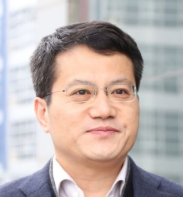 Qiao Hui
China Mobile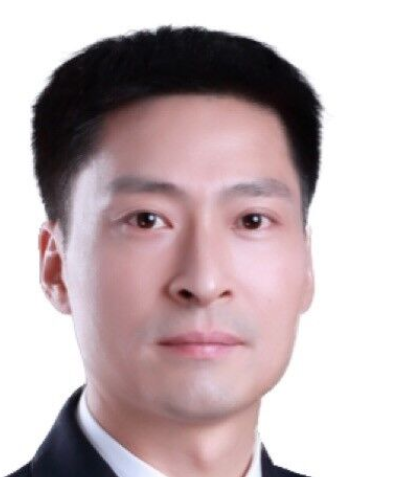 Zhao Jianjun
General Manager - IoT Company, China Telecom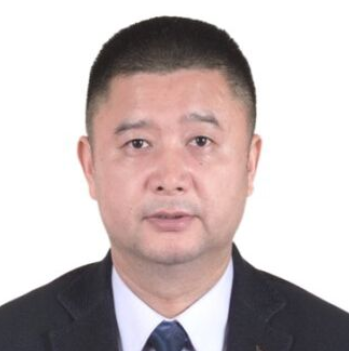 Chen Xiaotian
China Unicom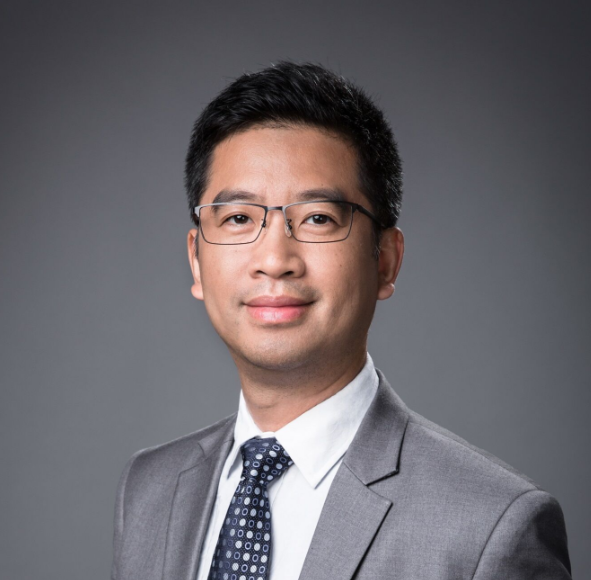 Hong Lu
Managing Director, China & Asia, Cisco loT
Mr. Hong Lu is managing director of China & Asia at Cisco loT. Hong has more than 20 years of high-tech research & development and business management experience. Previously, he served as director of global cloud market development for Citrix in the United States; Hong used to be the founder and president of Open Clovis in the United States. Hong holds master degree from George Mason University in the United States and bachelor degree from Shanghai Fudan University, majoring in electronic engineering.
Mike Lee
Senior Consultant, FarEasTone
Mike Lee joined FarEasTone in November 2011 as the Executive Vice President of Enterprise & Carrier Business Unit. Currently he is focusing on strategic technology applications and corporate strategy plans Before joining FarEasTone, Dr. Mike Lee had an outstanding career and excellent management experiences in communication and internet industry. He led Tuntex Telecom establish the GSM 1800 network in central and south Taiwan, and then assisted NCIC to get fixed network license in 2000. He operated the largest B2B e-auction site in Taiwan while working as the President of Com2B Corp.He was the President of FETC for more than 4 years starting 2007. During his tenure, he acquired over 1.3 million customers. Dr. Mike Lee holds both Master degree and Doctor of Philosophy in Electrical Engineering from SUNY, Stony Brook. He also has a Bachelor degree in Electrical Engineering from National Taiwan University.
SashidharThothadri
Senior Vice President, Mobile Services & IoTSouth Asia & Japan, Gemalto
Sashidhar Thothadri is the Senior Vice President responsible for Mobile Services & IoT in South Asia & Japan in Gemalto. Sashidhar has held various portfolios during 16 yearsat Gemalto.
Prior to the current role, he was managing the machine-to-machine (M2M) business for Asia. He was also the Vice President for Strategy, Pricing and Performance Management (E&P) and was responsible for driving the strategy of Embedded Software &Platforms (E&P)business. This includes managing a portfolio of responsibilities across pricing, licensing, fulfillment and performance metrics for the E&P perimeters.
He had also served as the Director of Strategy for the Telecom Business Unit,responsible for identifying key growth and focus areas to deliver the long range plan. Previously, he was also acting as Regional Sales Manager, responsible for revenue generation in India, Vietnam, Singapore, Thailand, Philippines, Malaysia, Indonesia, and Bangladesh. From 2000 to 2009, he served as the Country Manager, Marketing Manager, and Account Manager in India, accomplishing many notable achievements in Gemalto.
Before joining Gemalto, Sashidhar Thothadri held many senior positions in other companies such HCL Infosystems Ltd, Canon India Pvt. Ltd, and Softek Ltd. Sashidhar holds a Bachelor's Degree in Public Administration and a Master's in Business Leadership.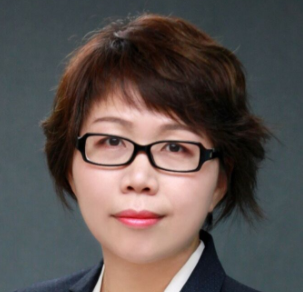 Jessie Chang
Head of Marketing, GSMA Greater China
Head of Marketing for GSMA Greater China, be responsible for GSMA organization and programmes branding and market communication in region. Worked in GSMA during 2015-2016 as the technical ambassador for GSMA Connected Living programmes to promote market adoption of eSIM and LPWA (LTE-M, NB-IoT) in China. Have over 20+ years of mobile industry experience, including rich technology knowledge and business management with Nokia Siemens Networks and 10 years'experience in marketing with a mobile edge computing Start-up Company and Nortel China.

Dr Shane Rooney
Executive Director - IoT Networks, GSMA
Shane Rooney is an Executive Director at the GSMA on the IoT Programme. Bringing together strategies and synergies across the M2M verticals and the wider IoT ecosystems. Shane had previously led the GSMA's initiative in developing mobile solutions in Smart Cities and collaborating with cities like Barcelona, Dubai and Shanghai. His team has developed a wider range of Smart City Indicators, Case Studies and Business Cases demonstrating the importance of mobile technology. His team also have developed enablers in IoT Security and embedded SIM.
Shane has led the launch of Cellular LPWA Networks Technology ( NB-IOT & LTE-M) initiative globally and now promoting Cellular V2X technology. Previously he has been a Group Vice President with Etisalat , developing solutions for Energy, Security and Transport IoT solutions for Middle East, Africa and Asia. Before that he has worked with other Mobile Operators, Vodafone, Hutchison and 3 UK as well as launching and divesting of his own M2M company. Shane pioneered early telematics and connected car solutions for Ford Motor Company in the USA and Europe. He has extensive Global experience. He holds a PhD in Communications Systems specialising in Location Based Services and studied Business Marketing at IMD Switzerland.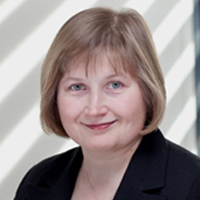 Svetlana Grant
Project Director, Internet of Things Programme, GSMA
Svetlana has over 15 years of experience in mobile industry. She has been a part of the GSMA's Internet of Things Programme since 2009, working on the development of the Embedded Mobile Guidelines.  Thereafter she has managed the Smart Energy and Smart Cities market development projects.  Since March 2014, Svetlana has been leading the Future IoT Networks project, working with the industry to identify emerging IoT service requirements, with a focus on security and low power wide area technologies.

Amaia White
Senior Project Manager - IoT, GSMA
Amaia is the Senior Project Manager for the GSMA's Mobile IoT Initiative, which is supporting the industry in delivering commercial LPWA solutions in licensed spectrum (Mobile IoT). Leading a team of project managers, she runs and coordinates the delivery of numerous projects and industry engagement activities within the initiative that are aimed at accelerating the commercial availability of new solutions and the accelerated growth of the wider ecosystem. Prior to this Amaia has managed a number of projects both within Mobile IoT, and the Technology and Programme Services teams at the GSMA. She holds a BA in Linguistics from Leeds University and is a Prince2 qualified Project Manager.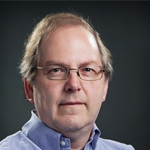 Graham Trickey
Head of Internet of Things Programme, GSMA
Graham Trickey is Head of the Internet of Things Programme at the GSMA. He works closely with network operators and the mobile ecosystem to help accelerate the delivery of new connected devices and services in the Machine-to-machine (M2M) market. He oversees a number of industry focused initiatives designed to support the growth of M2M in the immediate future and the (IoT) in the longer term.
Graham has worked at the GSMA for 14 years. He previously led the GSMA's Network 2020 programme that aims to create global IP based services, such as VoLTE and RCS, and assist with the evaluation and adoption of interconnected operator IP services. Prior to that he led the GSMA's Open Network Enabler API (OneAPI) project, that defines a commonly supported set of lightweight and Web friendly APIs, enabling mobile and other network operators to expose useful network information and capabilities to Web application developers.
Before joining the GSMA in 2001, Graham worked at Motorola for eight years as Director of End-to-End Solutions. He has also worked for major names like Inmos, ST Microelectronics, Texas Instruments and Intel.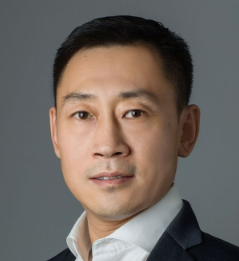 Xiao Xue
Vice President, Inspur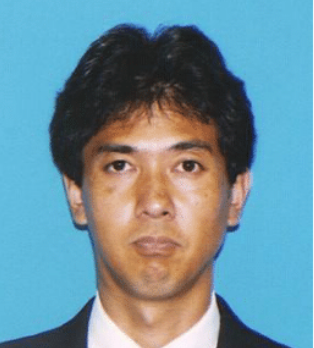 Masaaki Koga
General Manager of Industry Standards Departments, KDDI
Masaaki Koga is the General Manager of Industry Standards Departments of KDDI. He joined KDDI (DDI at that time) after graduating from Kyushu University master course of electronics. He has been involved in cellular technologies since the era of 1G analog cellular system and he worked as a senior manager of technology strategy, technology planning and technology development. He received 3G CDMA Industry Achievement Award Industry Leadership in 2006. He is a Technology Group member of GSMA.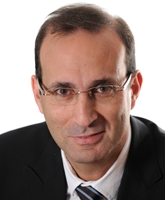 Dr. Georges Karam
President and Chief Executive Officer, Sequans
Before founding Sequans Communications, Georges Karam was vice president of cable access for Juniper Networks, running the cable engineering and marketing departments and managing the cable sales launch in EMEA. He joined Juniper Networks when the company acquired Pacific Broadband Communications (PBC), where he was the first executive to join the founding team to act as vice president of engineering and general manager for Europe. Georges has served in a variety of senior management positions at Alcatel, SAGEM and Philips. He is a senior member of IEEE, has authored numerous technical and scientific papers, and holds several patents in digital communications.

Simon Glassman
Head of Strategic Partnerships, EMEA, u-blox
Simon Glassman is Head of Strategic Partnerships, EMEA at u-blox, a leader in semiconductor components for wireless communications and global positioning. Based in the UK, Simon has responsibility for developing and executing strategic partnering and market collaboration initiatives, with a particular focus on the rapidly growing Mobile IoT ecosystem. Key to this role is developing relationships with mobile operators, systems integrators and the IoT application enablement community. Simon has almost 30 years' experience in Telecoms and IT, working in strategic marketing and business development positions at companies including TomTom, Symbian, Motorola/Cisco, Unisys, Ovum, EDS and Thorn EMI. He has also worked on consultancy initiatives for UK development agencies and the European Commission. Simon's specialisation is mobile value added services, developing market entry and engagement strategies for wireless carriers, equipment manufacturers, services providers and application vendors. Simon has authored a number of published market reports on topics including computer telephony integration and voice processing. Simon is a frequent conference speaker, panellist and chairperson on the global telecoms and mobile and value added services circuit, and has participated in numerous industry events worldwide. Simon holds a BSc in Electrical and Electronic Engineering from Cardiff University, and is a Member of the Institution of Engineering and Technology (MIET).

Luke Ibbetson
Chief Engineer, Group R&D, Vodafone; Chair of GSMA NB-IoT Forum
Luke Ibbetson has been with Vodafone since 1996 and currently heads the Vodafone Group Research and Development organisation, responsible for all aspects of network / IT research and strategy including Vodafone's participation in international standards, definition of the architectural blueprint for future networks, trials of emerging / disruptive technologies and concepts and long term spectrum matters. Luke is leading Vodafone's 5G programme and is a proud pioneer of Narrow Band IoT technology.
+ iCal Import
+ Google Calendar