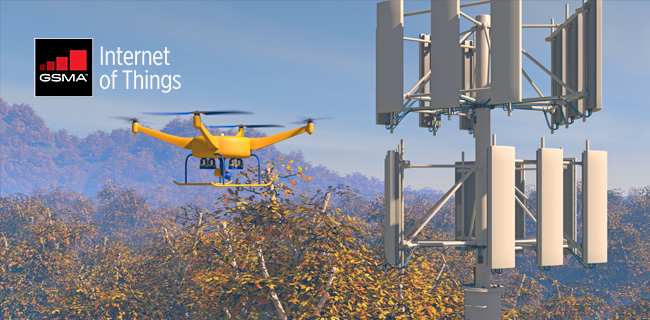 Webinar: Accelerating the Commercial Drones Market using Cellular Connectivity
Navigation
Start:

November 15 @ 3:00 pm

End:

November 15 @ 4:00 pm

Drones, or unmanned aerial vehicles (UAVs) are an increasing feature of modern life. As their usage grows, the role of mobile networks becomes more important in providing secure communication and identification services, and providing support for unmanned traffic management solutions and no-fly zones. This will ensure they operate safely and mitigate any privacy, safety or security risks.
This webinar explores why mobile networks are the best solution in offering superior wide area, high speed and secure connectivity and ensure the growth and acceleration of the commercial drone market.
In this webinar hear directly from global mobile operators who will discuss and debate:
How cellular can assist with identification and registration schemes for drones
The advantage of cellular in enabling privacy and data protection
Example use cases of the benefits offered from cellular connectivity
Time:  10am ET / 7am PT / 3pm GMT
Featured Speakers:
Ralph Schepp,
CTO – Technology Economics & Transformation,
Deutsche Telekom AG
Ralph, who is responsible for key projects and programs in Deutsche Telekom's CTO area, has solid experience in strategy development, transformation, and innovation management, with a strong focus on ICT and high-tech. In his current role he drives DT's UAS activities, Technology Strategy and is managing DT's radio spectrum portfolio and acquisitions across Europe.
Graham Trickey,
Head of Internet of Things,
GSMA
Graham Trickey is Head of the Internet of Things Programme at the GSMA. He works closely with network operators and the mobile ecosystem to help accelerate the delivery of new connected devices and services in the Machine-to-Machine (M2M) market. He oversees a number of industry focused initiatives designed to support the growth of M2M in the immediate future and the Internet of Things (IoT) in the longer term.

+ iCal Import
+ Google Calendar