LinkedIn Live: GSMA Digital Industries – Private 5G Industrial Networks
The industrial sector is undergoing a major generational shift. Industry 4.0, the digitisation of the sector, is set to create far more flexible, efficient, and sustainable production lines. Mobile technologies, such as 5G IoT, underpin this transformation by enabling industrial and manufacturing companies, and their supply chain partners, the opportunity to utilise emerging technologies such as AI, machine vision & digital twins wirelessly, to give vastly improved visibility and control over all aspects of their business.
5G wireless connectivity delivers low-latency and high bandwidth features. Enterprises from across the industrial value chain, from raw material extraction, refining, supply chain, component production, assembly and smart warehousing can all harness the benefits of these new technologies.
Increasingly the industrial and manufacturing sector view access to Mobile Private Networks as an important element for their digital transformation and Industry 4.0 ambitions.
A Mobile Private Network is a network infrastructure used exclusively by devices authorised by the end user organisation. Such a network only serves the devices assigned by the end user organisation which means there is no concern about the impact of public users or the number of devices that can be connected, or, the throughput obtained, or other network performance indicators. Coverage can also be delivered precisely where needed whether to outdoor locations such as port areas or mines, or indoor areas such as manufacturing production lines or warehousing. The functionality of a private network extends beyond capacity and coverage into areas like tailored security measures and integration with other operational or business systems belonging to the industrial enterprise.
Webinar
Date: Thursday 22 June 2023 | Time: 15:00 – 15:45 BST |  LinkedIn Live
Join us for this panel when GSMA Digital Industries members will introduce their newly published paper Private 5G Industrial Networks – An analysis of Use Cases and Deployments. The discussion will take a closer look at Mobile Private Networks in the context of the industrial and manufacturing sector, including business operating models, deployment options, case studies from across the sector, and some of the sector specific requirements for private networks.
Our Speakers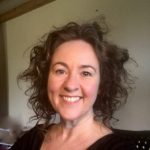 Jo Gilbert
Technical Director & Digital Industries Lead, GSMA
Jo Gilbert is a Technical Director at the GSMA. She leads the GSMA Digital Industries activities which brings together mobile network operators, enterprises, and the wider ecosystem to connect the benefits of 5G in the industrial sector.  With a career spanning 20 years in the telecom sector, Jo has supported organisations to harness new and emerging technologies such as identity, IoT, big data, artificial intelligence and 5G.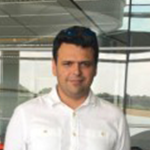 Hakim Achouri
5G Solution Architect & Co-Chair of GSMA Digital Industries Forum, Airbus
Hakim Achouri joined Airbus 1.5 years ago as a 5G Solution Architect in the Digital Transformation & IM Teams. His work consists in building the strategy, roadmap and the right architecture towards a 5G connected Factory and he also acts as a Technical Authority on the 5G Connected Aircraft building data & user centric solutions for factory digitalization, Aircraft remote predictive maintenance and future seamless passenger connectivity. Before this he worked 6 years in the UK for McLaren Applied Technologies as a Principal Telecommunication Engineer, building solutions to connect Trains (Virgin Trains, Japanese Bullet Trains, Formula 1 telemetry). Before this he spent 10 years at Orange R&D in the Wireless Access Networks Teams doing research and building innovative solutions for fast moving vehicles connectivity V2V/V2X. Hakim has several patents around multiple wireless links aggregation, handovers, etc.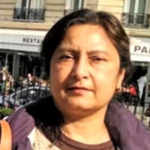 Samita Chakrabarti 
Distinguished Engineer, Industrial IoT/5G Standards Architect & Co-Chair of GSMA Digital Industries Forum, Verizon
Samita Chakrabarti works as a Standards Architect at Technology Strategy, HQ Network Planning, Verizon. She leads Industrial IoT standards vertical; she is Verizon's lead technical delegate at 5G-ACIA and GSMA IoT Manufacturing. Her primary work interest areas are 5G Private networks, Industrial 5G/IoT services, TSN, architecture and standards evolution with Edge computing and AI. She has worked in the Networking Industry for many years in various R&D roles from Software development to Technology Architecture, Standards and Strategic Innovations. Before joining Verizon, she worked at Ericsson developing end-to-end architecture for IoT edge in Enterprise Networks. Samita co-chaired IETF 6lo Working group from 2013 to 2018 and currently co-chairing IOT-Directorate group at IETF. She holds a MS in Computer Science from State University in New York at Albany, USA.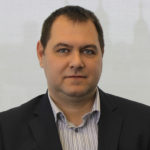 Istvan Lajtos
Head of Product Management, Eseye
Istvan's telecommunications career spans more than twenty years in a variety of roles telecommunications career spans more than twenty years in a variety of roles, including product
management, technical account management and marketing. Istvan leads on project management with communication technology strategy development,  smart city technology and IoT, 4G to 5G mobile network evolution to secure content delivery.