MWC23 Shanghai: Embracing A New Era of Manufacturing with 5G, Cloud & the Metaverse
Whats On About MWC23 Shanghai Attend
Join us on the Friday 30 June for the Embracing A New Era of Manufacturing with 5G, Cloud & the Metaverse sesion from 10 – 11am CST at the Kerry Hotel Pudong, Level 3, Pudong Ballroom 4.
The manufacturing industry is on the brink of a technological revolution. The adoption of the 5G, combined with other technologies such as AI, Cloud, edge and more have demonstrated the potential for manufacturers to increase productivity, reduce downtime, and optimize production operation and supply chain management. Digital twins and industry metaverse, despite the early stage, will offer manufacturers new opportunities and possibilities for product design, stimulation and workforce training and collaborations.
You will hear the insights into the latest trends, technologies, and best practice for embracing these technologies to build smart factories, streamline supply chains, create innovative products and achieve success in the manufacturing industry.
Speakers include China Unicom, HTC, China Mobile, Foxconn Industrial Internet, Nokia, Liked Things and more.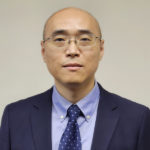 Li Lin
Head of Ecosystem Engagement, GSMA Greater China
Dr. Li Lin is the Head of Ecosystem Engagement, GSMA Greater China, leading the close cooperation, continuous innovation and sustainable development of mobile and related industrial ecosystems. Through the GSMA global platform and resource integration capabilities, it is building a joint force with many ecosystem partners to promote the value creation and large-scale application of 5G in vertical industries. Li Lin has 25-year experience in ecosystem cooperation and technological innovation in ICT and related industries between China and the West. Before joining GSMA, he worked in China Telecom, Vodafone Group, Mobike and Huawei for ecosystem cooperation, innovation and industrial development. Li Lin holds a bachelor of Electrical Engineering from South East University China and a PhD degree in Industrial Development Studies from the University of Cambridge.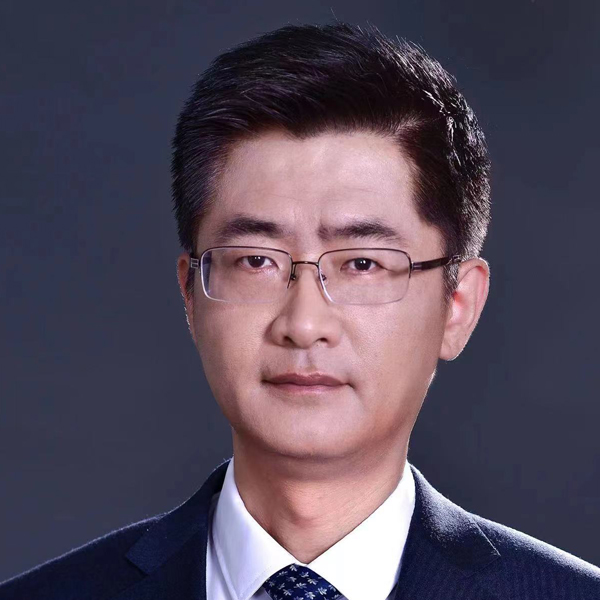 Zhang Yong
Chairman, China Information Technology Designing&Consulting Institute Co Ltd
Zhang Yong, graduated from Fudan University, currently serves as the Chairman of China Information Technology Designing&Consulting Institute CO.,LTD. At the same time, he also serves as the director of Digital Security Professional Committee of China Association of Work Safety,  the director of China Branch of BRICS Institute of Networks, the vice chairman of Artificial Intelligence Industry Alliance, the standing member of Smart Energy Professional Committee of Chinese Association for Artificial Intelligence, and the executive director of China Association of Communication Enterprises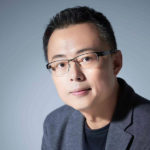 Charles Huang
Corporate Vice President of HTC, High Technology Computer Corporation
Charles Huang, Corporate Vice President of HTC, is responsible for the company's global business strategy and oversees the operation of global sales and marketing team across regions. He also heads the company's Digital Transformation Committee, which is an effort to revamp HTC's digital strategy across commerce, marketing, data intelligence and web engineering.  
Charles received his master's degree in Communication Management from University of Southern California and EMBA from National Taiwan University.  Prior to HTC, Charles was Vice President of TomTom Asia.  He also worked at Apple and was a consultant for e-commerce strategy. 
Charles was one of the founders of Dopod International.  He was a pioneer in bringing smartphone into many countries in Asia.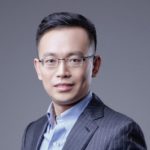 Shanpeng XIAO
Director of IoT Technology and Application Department, China Mobile Research Institute
Xiao Shanpeng, Director of  IoT Technology and Application Department in China Mobile Research Institute, coordinator of the 5G ENS (enterprise network solutions) program in GTI. He had been GCF board member, leading the 3G, LTE TDD, 5G technology research and industry promotion, and also leading the 5G terminal test and certification Project. And now,  he is leading the research and development of new IoT technology and industry internet and vertical digitalization.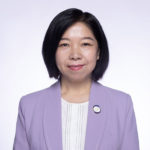 Bai Rui
Nokia Shanghai Bell Greater China Private Wireless General Manager, Nokia Shanghai Bell
With more than 20 years of experience in business operations and management in the telecom and IT fields, Ms. Bai has worked in a variety of senior roles including sales, solutions, consulting, services, etc., and has a deep insight into the digital transformation of the carrier market and enterprise market. Currently, he is the head of Private Wireless and Industrial Edge in Greater China, leading the team to build the industry digital ecosystem and develop the enterprise business through vertical industries, carriers  and webscales.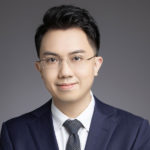 Boxin Xu
Head of Brand Marketing , Foxconn Industrial Internet
Xu Boxin is an expert in ICT industry branding and marketing with over 19 years of experience. He currently serves as the Head of Brand Marketing at Fii (Foxconn Industrial Internet), a company with a business scale of over 500 billion RMB. In this role, he is responsible for the brand building and expansion of the company. Prior to joining Fii, Xu worked at Huawei, where he was responsible for global branding of 5G, developing SDG-based social value marketing, and leading the establishment of the company's TECH4ALL project. Before that, he worked for over 11 years at Guangdong Radio and Television Station, where he was responsible for English documentary film and other overseas publicity work. Xu holds a master's degree in management from Sun Yat-sen University.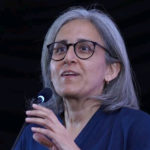 Sophia Hasnain
CEO, Linked Things
Sophia Hasnain is the founder of Linked Things, a Metaverse of Things platform provider for Smart Manufacturing and  Smart Cities so that enterprises can set up a Digital Twin anywhere with full flexibility on Cloud and Devices.