Smart Mobility Summit at MWC Barcelona 2022
AgendaSpeakersRegister for MWC22
While connected cars have the potential to save 11,000 lives and 400,000 tonnes of CO2 emissions annually by 2025, the mobility services market is forecast to be worth $542 billion by 2030 (Sources: Accenture, 2020 | Bosch, 2017). The impact of Smart Mobility is undeniably vast, creating not only safer, greener and more efficient travel experiences, but also ample opportunity for industry players to offer value-added services and establish new revenue streams.
The revolution of Smart Mobility is shaped and expedited by pivotal technological innovation, including 5G connectivity, autonomy, shared mobility and electrification. These industry trends, combined with intelligence gained from immense data volumes, are aiding the establishment of an information society and are radically transforming every aspect of travel, from life-saving safety-critical applications, to new and innovative entertainment and infotainment services, to seamless multi-modal transport experiences.
Sponsors
Industry City Knowledge Partner
Smart Mobility Industry Sponsor

Agenda3> Session 1: Future Mobility – A Safer, Greener and More Efficient Tomorrow
14:45 – 15:40 CET
From electric and fully autonomous vehicles to multi-modal transport, urban air mobility and micro-mobility solutions – in the opening session of the Smart Mobility Summit, industry experts will share their vision for the future of mobility and discuss the socio-economic impact of a new mobility landscape.
Session
Speakers
Welcome & Introduction
Shane Rooney, Senior Technical Director, GSMA
Keynote
Emmanuel Bret, Deputy CEO – Global Sales and Marketing, VinFast
Panel
Moderator: Shane Rooney, Senior Technical Director, GSMA

Vassilis Agouridas, Chairman of UAM Committee, ASD Europe
Alexandra Renner, Startup Lead R&D Division, BMW Group
Emmanuel Bret, Deputy CEO – Global Sales and Marketing, VinFast
Session 2: Driving the Smart Mobility Revolution
16:25 – 17:10 CET
Advanced mobile technologies are shaping and accelerating the transformation of the automotive and transport sectors. This session will explore the driving forces behind the Smart Mobility revolution, such as 5G, C-V2X (Cellular Vehicle-to-Everything), mobile edge computing (MEC), Quality of Service, and eSIM.
Session
Speakers
Presentation
Leticia López Domingo, Expert in Innovation and Vehicular Communications, Telefónica
Joint Presentation
Andre Schlufter, Product Owner Connectivity & SIM-Management, Porsche
Niclas Mattheus, MEC Solution Architect, Vodafone
Panel
Moderator: April Wirtz, Managing Director – Strategy & Consulting, Communications & Media – North America, Accenture

Johannes Springer, Program Lead 5G Automotive Program, Deutsche Telekom / T-Systems International
Tim Sagar, Business Development Manager Europe, Thinkware
Sam Brown, OEM Business Development, Valid
Session 3: The Data Opportunity: Making Mobility Smart
17:25 – 18:00 CET
With the automotive and transport industries becoming more connected by the day, the amount of mobility data generated from vehicles, transport, roadside infrastructure and people is growing exponentially. In this session, leading experts will discuss the role of data and information in creating smarter travelling experiences and how data can be turned into knowledge to create truly Smart Mobility.
Session
Speakers
Presentation
Mark Thirman, Global Connected Edge Strategy, IBM Consulting
Panel
Moderator: Mark Thirman, Global Connected Edge Strategy, IBM Consulting

Wendy Bauer, General Manager, AWS Automotive
Steve Schwinke, VP Customer Engagement, Sibros
Benoit Joly, Chief Commercial Officer, Wejo

Closing
Shane Rooney, Senior Technical Director, GSMA
Speakers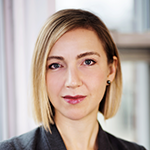 April Wirtz
Managing Director – Strategy & Consulting, Communications & Media – North America, Accenture
April is passionate about working with executives in the communications, media, and technology industry to transform their businesses. As a Managing Director in Accenture Strategy, April works daily with clients and Accenture teams to both establish the transformation agenda and vision, but also specializes in how to make that vision a reality by leveraging new capabilities and ways of working.
April joined Accenture Strategy after receiving her MBA from NYU Stern School of Business. At Accenture Strategy, she quickly honed her skills in the communications, media, technology industry and in operating model design. She has several leadership positions within Accenture, she is the NE region client group lead for the Communications, Media, Technology Strategy & Consulting practice, and the Growth & Strategy lead for Accenture's Communications and Media NA. In these roles she is accountable for Accenture's go-to-market success with their clients and bringing the best of Accenture's thinking in the industry space to the market.
Throughout the course of her career, April has established an active voice in the industry publishing multiple white papers and thought leadership pieces. Her most recent, "Reset. Reinvent. Rebound.", discusses the changing landscape for communications providers and outlines five value plays for how they can combat the shifting industry landscape to come out on top.
In addition to a relentless focus on creating lasting client relationships to achieve their strategic goals, April creates an internal environment at Accenture focused on inclusiveness, teamwork, and fun. April conducts standing mentorship sessions with Accenture's next generation of leaders, many of whom are women and under-represented minorities. She prides herself in building teams and environments that are diverse and supportive where team members thrive and take pride in their work and accomplishments. April is active with the Girls Who Code organization and is a long-standing supporter to women's health non-profits.
April grew up in a small town in Wyoming and credits her childhood for creating a lasting love for being active in the outdoors – skiing, scuba diving, hiking, wildlife watching. She lives in NYC with her husband Evan and they have a passion for traveling the world together and exploring any new experience.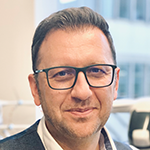 Vassilis Agouridas
Chairman of UAM Committee, ASD Europe
Dr Vassilis AGOURIDAS is Chairman of the UAM Committee of ASD Europe. Vassilis is Head of the EU Public Co-Creation & Ecosystem Outreach activities at AIRBUS (Urban Mobility) and Leader of the UIC2 (Urban Air Mobility Initiative Cities Community) within the EU's Smart Cities Marketplace. Vassilis is also a member of the EASA's Task Force on UAM Societal Acceptance and Team Leader for the guidance material of Article 18(f) of the U-space Implementation Regulation (EU) 2021/664.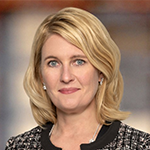 Wendy Bauer
General Manager, AWS Automotive
Wendy Bauer joined Amazon Web Services in October 2019 and leads the Global Automotive
organization. In this role, Wendy is responsible for supporting the worlds largest Automakers, suppliers, and auto tech companies to accelerate their digital transformation journey while maximizing value creation. Prior to AWS, Wendy held leadership roles at Microsoft as Worldwide Manufacturing & Energy Business Strategy Leader and General Manager – US Industry. In these roles, Wendy was responsible for building the Industry GTM Strategy and accountable for accelerating commercial execution in achieving both near-term business growth and strategic customer partnerships. Her management responsibilities included engaging with c-level executives, supporting their digital transformation and innovation strategies, along with maturing industry-relevant alliance partner relationships to accelerate Industry GTM execution success. Prior to Microsoft, Wendy spent over 20 years in the automotive industry in leadership roles across both OEMs and Tier 1 suppliers. Her experiences spanned Sales, Product Strategy & Business Development, Engineering, Purchasing and Quality. Her business success has come from strong focus on market leading innovations, strategic partnerships, customer obsession and operational discipline and execution. Wendy holds a Master of Business Administration degree from Indiana University – Kelley School of Business, a Master of Science in Engineering from Purdue University and Bachelor of Science degree in both Electrical and Mechanical Engineering from Kettering University (formerly GMI Engineering & Management Institute).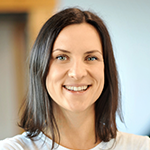 Alexandra Renner
Startup Lead R&D Division, BMW Group
Alexandra studied Mechanical Engineering at the Technical University of Munich and is responsible for all R&D related startup projects at the BMW Startup Garage. As a Venture Client, the BMW Group becomes the early adopter client of a startup, even if its product, service or technology is still on a prototype stage.
The BMW venture client approach offers startups direct access to a premium client and its network to foster and accelerate innovation. Therefore the BMW Startup Garage is a startup's gateway into the multi-trillion dollar automotive industry. The startups get their first premium venture client while BMW benefits from the innovations from the startup economy.
During her studies, Alexandra experienced first hand the challenges of co-founding a tech startup. At the BMW Group she developed a profound understanding of automotive industrialization. Her main focus is to scale up startup innovations within BMW and to establish long-term relationships with the portfolio startups of the BMW Startup Garage.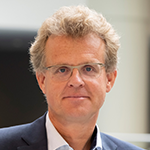 Johannes Springer
Program Lead 5G Automotive Program, Deutsche Telekom AG / T-Systems International GmbH
Johannes Springer is responsible for the 5G Automotive Program at Deutsche Telekom.
Johannes studied Engineering, Mechanical and Production Engineering at Berlin Technical University. After his doctorate in 1992 he was in charge at Aachen University of Technology (RWTH) as head of department in the Institute of Ergonomics and Industrial Engineering. In 1998 he joined Deutsche Telekom Group in various management positions. From 2004 to 2010 he worked as CTO/COO for Toll Collect, the GNSS and mobile networks based electronic tolling operator for trucks in Germany. From 2011 to 2016 he was Vice President Technology and Solution Design within the Strategic Business Unit Connected Car in T-Systems.
Johannes is active in various organizations, e.g. NGMN (Next Generation Mobile Network, Co-Lead in V2X Task Force) and DGON (German Association of Navigation, Advisory Board).
In 5GAA (5G Automotive Association) he works in the Working Groups "Use Cases" and "Business Models", and since 2018, he is the Director General of the 5GAA.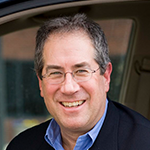 Mark Thirman
Global Connected Edge Strategy, IBM Consulting
Mark joined IBM in 2021 looking at global IoT, 5G, Edge, and AI technologies and business strategy. He has over 30 years of experience in executive roles at a broad range of telephony, infrastructure, and networking companies. Prior engagements include: global IoT strategy for a global leader in insights and data analytics and Amazon Web Services (IoT), Cloud Technology Partners, TELUS, Freewave, and others. Previously he served at Vodafone as VP of IoT Americas. Mark is the Vice Chair of the board of the MIT Enterprise Forum (MITEF) Cambridge, and chairs the annual Connected Things Conference held at the MIT Media Lab. He also chairs the board at VR pioneer ROTU Media & Entertainment.
He is a frequent speaker on the topic of IoT/Connected Things at conferences and events. Mark has been a guest lecturer at MIT, Tufts University, Boston University, and other universities. At Tufts, Mark currently oversees four Master's Candidates researching their thesis (capstone) projects on IoT topics and is leading his 16th Summer Practicum for a team of graduate students researching IoT issues.
He co-hosts the highly-rated "Failure the Podcast" series as well as many podcasts for MITEF Cambridge's annual Connected Things conference. Previously, he co-hosted 29 podcasts called the "Tech Entrepreneur.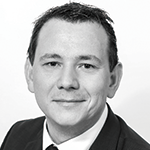 André Schlufter
Product Owner Connectivity & SIM-Management, Porsche AG
André Schlufter has been with Porsche since 2015 and currently owns the role as product owner for Connectivity & SIM-Management within the Porsche Research and Development organisation. With that he is responsible for all aspects of the connectivity: from solutions in the field up to future research including the evaluation of emerging / disruptive technologies, upcoming trends and industry partnerships in the field of future vehicle connectivity.
Before joining Porsche, André held various positions within the wireless mobile industry on network vendor and digital solution provider side.
André is a passionate supporter of innovative thinking, helping to create new opportunities for technology to change lives and society for the better.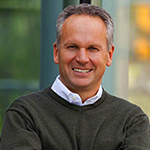 Steve Schwinke
VP Customer Engagement, Sibros
Steve Schwinke is Vice President of Customer Engagement at Sibros, working closely with OEMs and Tier One suppliers to accelerate their connected vehicle solutions. He is a pioneer in the industry having spent 22 years at General Motors as an original Executive member of the OnStar team designing their first 3-button system, developing and launching numerous industry first connected vehicle products and services. He is a recognized expert in connected vehicle technology having served on the Executive Board of Directors for the Telecommunications Industry Association and has been awarded 34 patents involving telecommunications, telematics and navigation. Steve holds a Bachelor of Science in Electrical Engineering from the University of Michigan and a Masters of Science in Wireless Communication Systems from Santa Clara University.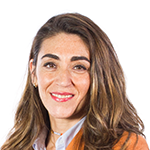 Leticia López Domingo
Expert in Innovation and Vehicular Communications, Telefónica
Experienced Technology Innovation Expert in Telefónica Spain, with a demonstrated background in the telecommunications industry. Highly skilled in promoting and managing innovation projects, always co-innovating with customers, in order to identify and develop new business opportunities in the medium-long term. Currently focused on 5G and the topic of connected mobility, cooperative driving (C-ITS) and autonomous driving, C-V2X technology on 5G networks, infotainment in vehicles, and AGVs in industrial environments.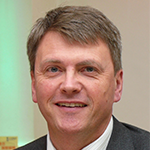 Tim Sagar
Business Development Manager Europe, Thinkware
Tim Sagar has been in the mobile industry since 1980, when he joined Racal Tacticom, the birthplace of Vodafone. He has seen the whole evolution of the industry, working at Motorola, NEC and Alcatel before leaving to experience start-up life with numerous companies in 2002 following the 3G license auctions. Things have now come full circle having worked for Thinkware since 2013, as the Dash Cams have become connected to the cloud over cellular. Tim graduated with a BSc in Electronic and Electrical Engineering from Loughborough University.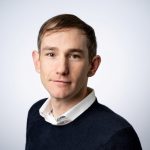 Sam Brown
OEM Business Development Manager, Valid
Sam joined Valid in 2021 to lead on Business Development with OEMs in Europe. With more than 15 years experience working with the mobility and telecoms industries, Sam has been involved in delivering several projects in this forefront. Currently, Sam is focussed on working closely with automakers, Tier 1 automotive suppliers and IoT companies to help them leverage Valid's eSIM and eUICC solutions.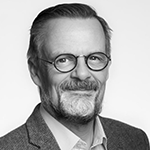 Emmanuel Bret
Deputy CEO - Global Sales and Marketing, VinFast
Mr. Emmanuel Bret was appointed as VinFast Deputy CEO in January 2022 to spearhead the company's global expansion in terms of sales and marketing.
Mr. Bret is a senior executive with over 20 years of diversified leadership experience in the automotive industry. He has successfully developed a unique EV BMW ecosystem designed to lead European markets through the implementation of a new strategic direction for EV customer experience, new direct sales model, digitization, and charging infrastructures. He also created the MINI Brand in France with a strategy of exclusivity and luxury positioning.
He had held many senior positions at major automotive brands such as: CEO – Managing Director at BMW Group Sweden, CEO BMW Group Norway, Sales General Director at BMW & MINI Group France, Brand General Manager at MINI France.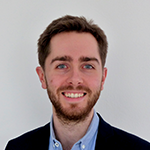 Niclas Mattheus
MEC Solution Architect, Vodafone
Niclas Mattheus joined Vodafone in 2017 as a Cloud Expert and consulted customers on building combined solutions with Mobile & Cloud infrastructure. Since 2019 as a MEC Solution Architect at Vodafone Cloud & Security, he has demonstrated his Mobile Edge Computing (MEC) knowledge and skills in various customer projects. In his current role he is responsible for co-innovating new 5G & MEC solutions together with customers, ensuring technical feasibility and supporting implementation. His main focus is automotive, manufacturing, health and entertainment.
Niclas has a BSc and MSc in Engineering Management from THM University of Applied Sciences.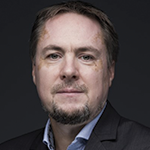 Benoit Joly
Chief Commercial Officer, Wejo
Benoit Joly is developing business with automotive and mobility players, ensuring Wejo delivers insights and services that maximize the business value they can generate from their connected car and business data.
Building on over 25 years' experience in the Telecom, Tech and Automotive industries, he started his career by developing MCI WorldCom network solutions before joining Technicolor in 2002 to cover the go-to-market of the world's leading Voice and Video over IP solution at that time.
Appointed SVP of Technicolor Marketing in 2010, he supervised overall Group marketing and managed specifically the Connected Home Division's marketing plan for 6 years. In 2015, he received a CES Innovation Award for an innovative Digital Life solution that addresses the Internet of Things opportunity.
Between 2016 and 2021, he has headed the Services business unit for Renault Group, developing the company strategy, portfolio, and business for both traditional & connected services, in strong coordination with the Renault-Nissan Alliance in which he contributed to the Alliance Ventures investment fund.
Benoit has a Master's Degree in Network and IT Engineering from E.S.I.E.E and a MBA from E.S.S.E.C, majored in Strategy and Marketing.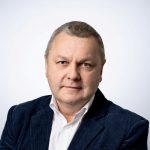 Dr Shane Rooney
Senior Technical Director, GSMA
Shane Rooney is a Senior Technical Director at the GSMA, leading activities in IoT and bringing together strategies and synergies across industry verticals and wider IoT ecosystems. Shane had previously led the GSMA's initiative in developing mobile solutions in Smart Cities and collaborating with cities like Barcelona, Dubai and Shanghai. His team has developed a wider range of Smart City Indicators, Case Studies and Business Cases demonstrating the importance of mobile technology. His team also have developed enablers in IoT Security and embedded SIM. He has led the launch of the Cellular LPWA Networks Technology (LTE-M and NB-IoT) initiative globally and is now promoting Cellular V2X technology. Previously he has been a Group Vice President with Etisalat, developing solutions for Energy, Security and Transport IoT solutions for Middle East, Africa and Asia. Before that he has worked with other Mobile Operators, Vodafone, Hutchison and 3 UK as well as launching and divesting of his own M2M company. Shane pioneered early telematics and connected car solutions for Ford Motor Company in the USA and Europe. He has extensive Global experience. He holds a PhD in Communications Systems specialising in Location Based Services and studied Business Marketing at IMD Switzerland.