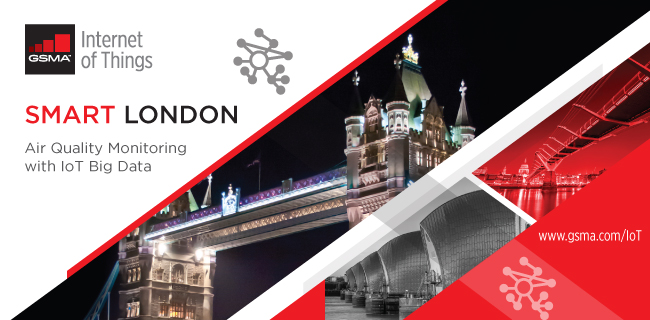 Smart London: Air Quality Monitoring With IoT Big Data
The GSMA is working with the Royal Borough of Greenwich on an air quality proof of concept utilising mobile, IoT and Big Data technologies, which aims to measure and understand the causes of air pollution in the borough. In future, initiatives like this one could play a role in improving the health prospects and quality of life for citizens while ensuring compliance with air quality regulations for city administrators.
Poor air quality in London and many other cities is causing an acknowledged public health problem. Air pollution is now the world's fourth-leading fatal health risk, causing one in ten deaths in 2013. If cities are to continue to flourish and prosper then they must tackle this air pollution crisis.
Smart London at Mobile World Congress Americas
A smarter city is a cleaner city and air quality can be improved by monitoring multiple key metrics such as weather, pollution levels, vehicle mobility, traffic volumes and industrial activity. IoT Big Data supports these solutions and can be scaled more effectively through data harmonisation achieved through common mobile data specifications. Find out more at the 'Smart London' demo in the GSMA Innovation City at Mobile World Congress Americas, 12 -14 September 2017.